 With support for Proposition 30 sliding among California voters, the decision to approve the initiative, which would raise taxes on the wealthy to increase funding for public education, could fall to students at the state's public universities.
Pedro Ramirez, vice president of legislative affairs for the California State Student Association, said he feels "students will be the margin of victory in this election" on Prop 30, largely because the measure directly affects them. His organization is actively registering student voters.
"Given how close polling for Prop 30 is at this point, every vote matters," Ramirez told The Huffington Post. CSSA recently completed a major, system-wide voter registration effort, adding 31,372 new voters to California's rolls. The organization is now working on a voter mobilization effort on the 23 California State University campuses to get students to the polls.
"The record-breaking number of young voters taking advantage of the online voter registration system shows how much impact students will have," Ramirez said.
Gov. Brown is also encouraging young people to vote and spent the last two weeks campaigning for Prop 30, speaking at student rallies at UCLA, UC-Santa Cruz and at Sacramento City College.
Prop 30's supporters, however, have raised $62 million, paying for television commercials and other advertising.
Shahryar Abbasi, external affairs vice president of the Associated Students of the University of California, told HuffPost he remains cautiously optimistic and committed to continuing the campaign, explaining, "Voters don't start to really start to become aware of the [ballot initiatives] until two to three weeks out from the election."
Abbasi hopes voters will grasp that Nov. 6 represents a historic election for students in California. "I don't think necessarily everyone understands the significant impact on our education this will have to the quality, to the way we receive an education," he said, adding, "this is really, really more than just politics."
Related
Before You Go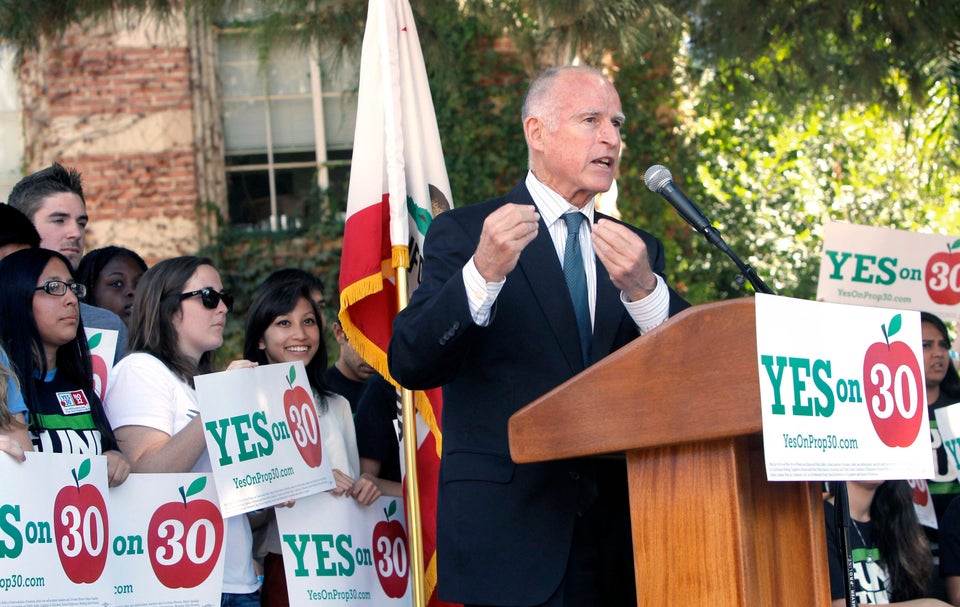 California 2012 Propositions
Popular in the Community