Prop 30 would increase state income taxes on the wealthy (those who make over $250,000) for seven years. It would also increase sales taxes by .25 cents for four years.
The taxes would bring in an estimated average revenue of $6 billion a year, which would go straight into California's general fund and stave off $6 billion in automatic "trigger cuts" -- mainly to K-12 schools and state universities -- that Governor Jerry Brown wrote into the 2012-2013 budget.
If passed, the schools would be spared those debilitating cuts, but only funds for local public safety are constitutionally protected.
Brown's tax initiative has been touted as a ballot measure that would balance the state budget and help pay down debt. It is one of three tax initiatives on the ballot and contrasts with Prop 38, which increases taxes on all Californians on a sliding scale for 12 years. Prop 38, championed by left-leaning activist Molly Munger, would add roughly $10 billion annually in its first years. Revenue would go straight to early childhood programs and K-12 schools (skipping the Sacramento general fund as well as the public university system). It would also help repay state debt for four years.
If both Prop 30 and 38 pass, the one with the highest number of votes will be enacted, in accordance with California's constitution. Because of this, Educate Our State co-founder Crystal Brown is advocating for voters who care about education to vote yes on both tax initiatives. In a blog for The Huffington Post, Brown writes:
As a parent of three young children who will suffer the consequences of our political irresponsibility if we allow both measures to fail, I am therefore voting "yes" on education by voting "yes" on both Proposition 30 and Proposition 38. "Are you paying attention?" as I often say to my children. The only way to give our children any chance of avoiding even more devastating cuts to their schools is a "yes" vote for both education measures. While the one with the most votes will be the only winning measure, our state's children will be out of the line of fire, temporarily, if at least one passes.
Against: Howard Jarvis Taxpayers Association, Contra Costa Times, Orange County Register, National Federation of Independent Business California, Del Mar Mayor Carl Hilliard, Orange Mayor Carolyn Cavecche, Newport Beach Mayor Pro Tem Keith Curry. Millioniaire Charles Munger (and brother to Molly Munger) has donated at least $20 million to the Small Business Action Committee PAC, which is committed to the "No on 30"/"Yes on 32" movement. See more at stopprop30.com.
Related
Before You Go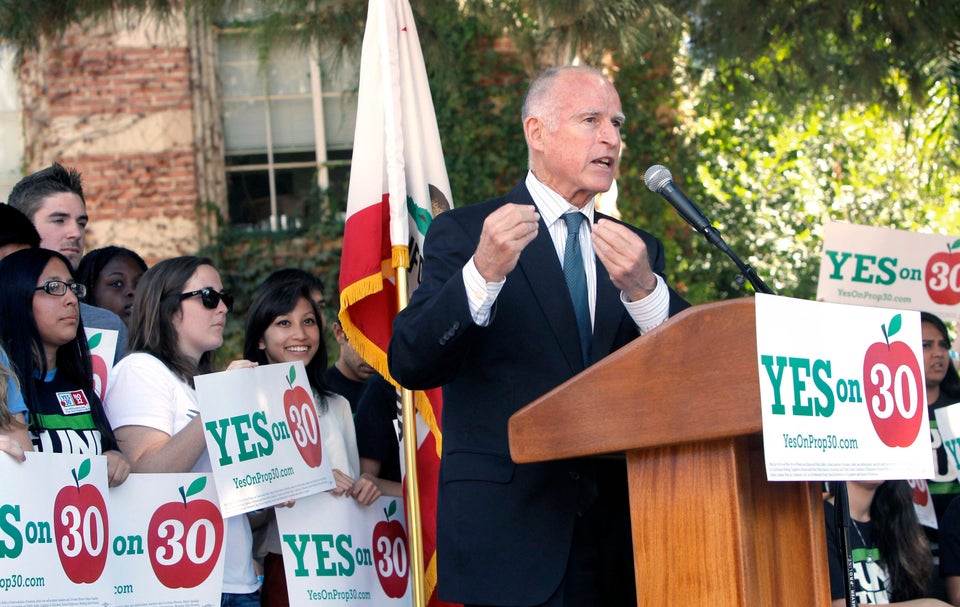 California 2012 Propositions
Popular in the Community