The companies that make those candy bars leftover from Halloween don't want Californians to be spooked by scary tales of "Frankenfoods."
The Hershey Co., Nestlé USA and Mars Inc. - makers of such trick-or-treat favorites as Butterfinger, Kit Kat and Snickers bars - gave a combined $367,000 last month to oppose Proposition 37, which would require labeling of genetically modified foods. They are just a few of the major food and biotechnology companies that have poured more than $44 million into the fight against Prop. 37, according to campaign finance tracker MapLight.org.
Proponents of the measure, who have raised $7.3 million from donors - including a controversial alternative health website and organic food companies - argue that consumers have a right to know what's in their food and point out that some countries already require such labels. Opponents of the measure, with six times more money, are funding an ad blitz arguing that the measure is too complex, could raise food prices and will hurt farmers.
Foods made with genetically modified ingredients are extremely prevalent [PDF] in the grocery aisle. Seed companies use genetic engineering to make plants more resistant to pests and pesticides, and most corn in the United States is grown from such seeds.
The American Association for the Advancement of Science, which publishes the journal Science, says the technology is perfectly safe [PDF] and opposes labeling. Label supporters, including Consumers Union, which publishes Consumer Reports, say more safety studies must be done.
Monsanto, a major manufacturer of genetically engineered seeds and the popular Roundup weed killer, is the top donor to the anti-Prop. 37 effort, with $8.1 million. Chemical company DuPont gave $5.4 million, according to MapLight. Last month, the campaign took in contributions from food giants like Kraft and PepsiCo, as well as Syngenta, which makes seeds and pesticides. Each has contributed about $2 million so far.
"They've been carpet-bombing the state with a million dollars a day in deceptive ads," said Stacy Malkan, spokeswoman for the Prop. 37 campaign. "We haven't been able to counter this stuff because they're on the air every hour, sometimes four times an hour, on every station across the state."
The opposition campaign says it's not just big corporate conglomerates trying to kill the initiative. Farmers fear costly regulations, and grocery retailers large and small worry they'll be the target of frivolous lawsuits, said Kathy Fairbanks, spokeswoman for No on 37.
"There's no question that this measure makes it easy for lawyers to file baseless shakedown lawsuits," she said. "It creates a very rich, lucrative target for them."
The top donor supporting Prop. 37, with $1.1 million, is Illinois-based Mercola.com, which sells nutritional supplements and skin products marketed with videos of Dr. Joseph Mercola dispensing sometimes controversial health advice. Mercola has drawn warning letters from the Food and Drug Administration for unsubstantiated health claims and believes child vaccinations are tied to autism, a position refuted by the mainstream medical community.
On his website, Mercola writes: "The existing medical establishment is responsible for killing and permanently injuring millions of Americans."
"He's made a lot of strange health claims," Fairbanks said. "Do we want him dictating policy in California?"
Malkan said the Prop. 37 campaign doesn't endorse Mercola's stances. She counters that Henry Miller, the expert appearing in No on 37 campaign ads, advocates the use of DDT, a banned pesticide that is classified as a probable carcinogen.
Other donors to the pro-labeling effort include Kent Whealy, who co-founded an Iowa group to preserve heirloom seeds, and Mark Squire, who owns Good Earth Natural Foods in Marin County. Companies with recognizable brands like Dr. Bronner's Magic Soaps, Amy's Kitchen and Clif Bar also contributed.
But the labeling proponents have been far outspent, and that appears to have hurt them. Support for the measure, which had been high in September, plummeted to 44 percent of California voters in October, according to a USC Dornsife College of Letters, Arts and Sciences/Los Angeles Times poll.
"There's no question that the money has had a tremendous impact," said Dan Schnur, director of the poll. "On the other hand, they've spent it very effectively."
Will Evans is an investigative reporter for California Watch and the Center for Investigative Reporting focusing on money and politics and government oversight. To read more California Watch stories, click here.
Related
Before You Go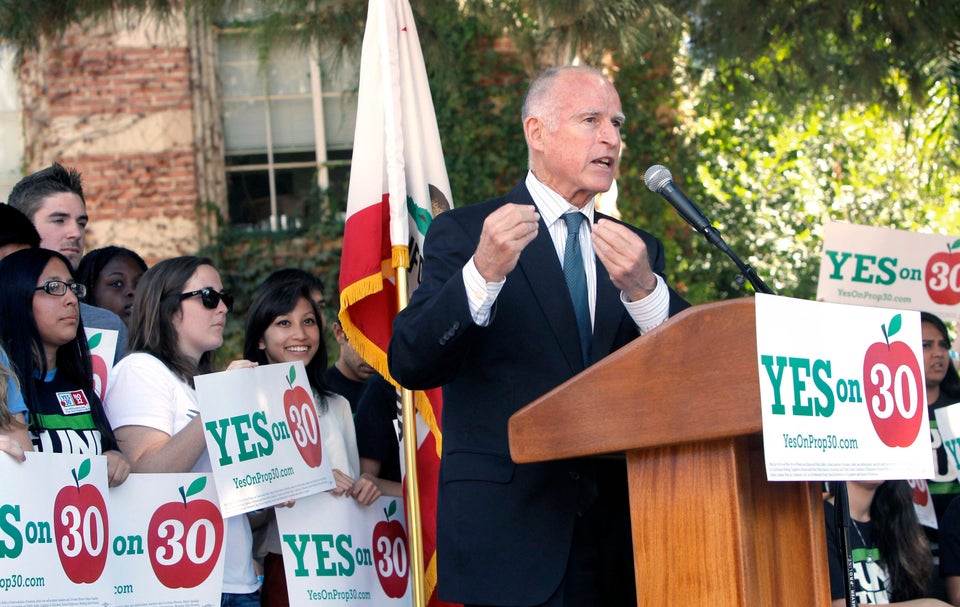 California 2012 Propositions
Popular in the Community