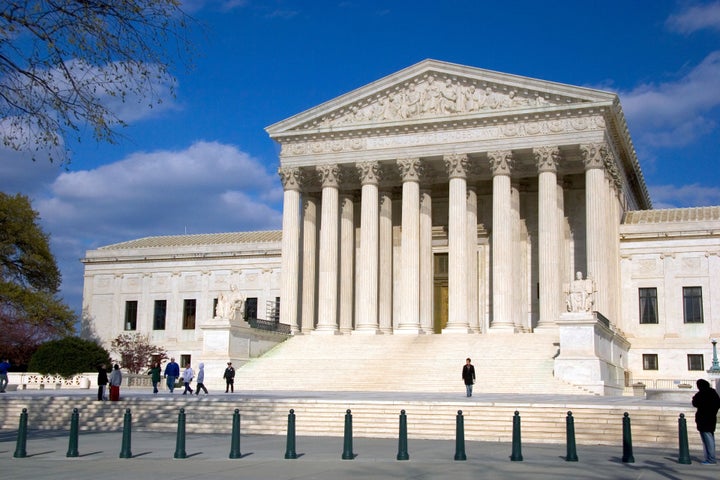 The plaintiffs in the Prop 8 case, Hollingsworth v. Perry, filed their opposition brief to the proponents' petition for a writ of certiorari to the Supreme Court. The plaintiffs, as expected, oppose Supreme Court review of this case, writing that "this Court's traditional standards for the exercise of certiorari jurisdiction lead inexorably to the conclusion that this Court's review is not warranted."
While suggesting that "the question whether the States may discriminate against gay men and lesbians in the provision of marriage licenses is the defining civil rights issue of our time," and that in some ways this case is "an attractive vehicle for approaching" the issue, review is nonetheless unwarranted, because the Ninth Circuit's decision does not "conflict with any decision of this Court or any decision of a court of appeals or state court of last resort." The filing also argues that the Ninth Circuit applied Romer v. Evans properly to the circumstances set out in the state of California.
They suggest that proponents' "claim of Article III standing to appeal is predicated on a novel legal theory: that a ballot initiative proponent who has suffered no injury personal to himself nevertheless may seek to vindicate the State's interests in the validity of the initiative." If the Court decides that proponents lack standing to appeal, the Court could not reach the merits of the case anyway.
Lastly, the filing argues that alternative theories would lead to the same result the Ninth Circuit reached; because denying gays and lesbians the right to marry violates both the Due Process and Equal Protection clauses of the 14th Amendment, and because the Court may decide to apply a heightened form of judicial scrutiny to laws that discriminate on the basis of sexual orientation, Proposition 8 would be struck down in the end.
The Court could take up the petition as early as Sept. 24, and we may know as soon as the next day if they will review the case.
REAL LIFE. REAL NEWS. REAL VOICES.
Help us tell more of the stories that matter from voices that too often remain unheard.