Los Angeles voters opted to cap the city's medical marijuana dispensaries at 135 locations after voting overwhelmingly in favor of Proposition D.
The proposition, which was put on the ballot by members of the Los Angeles City Council and supported by mayoral candidate Eric Garcetti, holds dispensary locations in LA to the number open before 2007. It also raises taxes to $60 per $1,000 of gross receipts. With 100 percent of precincts reporting by 3:16 a.m. Wednesday, the proposition won 62.6 percent of the vote, according to the LA City Clerk's unofficial results.
The measure was just one of three medical marijuana propositions that the LA electorate had to vote on in 2013. Proposition E also proposed capping the number of dispensaries to 2007 levels but didn't raise taxes. It essentially had no supporters as its initial sponsors, the United Food and Commercial Workers union, dropped Prop E to support Prop D. Proposition F didn't limit the amount of dispensaries but did raise taxes.
The City Council has struggled to regulate the explosion of medical marijuana dispensaries in Los Angeles. Council members voted to completely ban pot shops last summer, but the new ordinance never went into effect. Marijuana activists gathered enough signatures to repeal the vote and put the issue to voters.
Check out photos from Election Day 2013 in Los Angeles.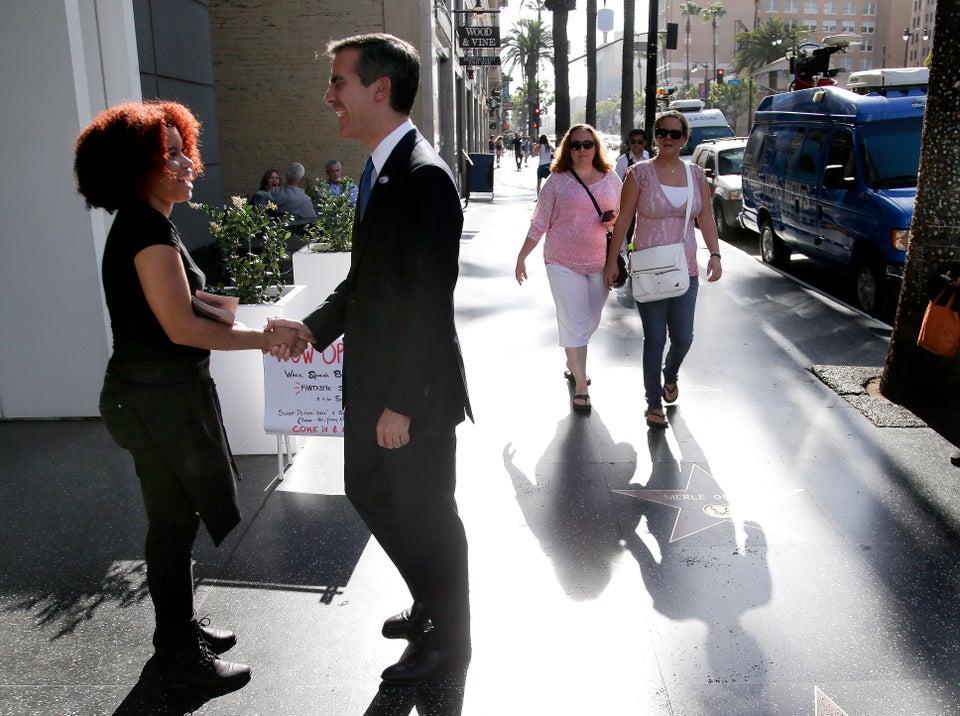 LA Votes For Mayor (2013)
Popular in the Community