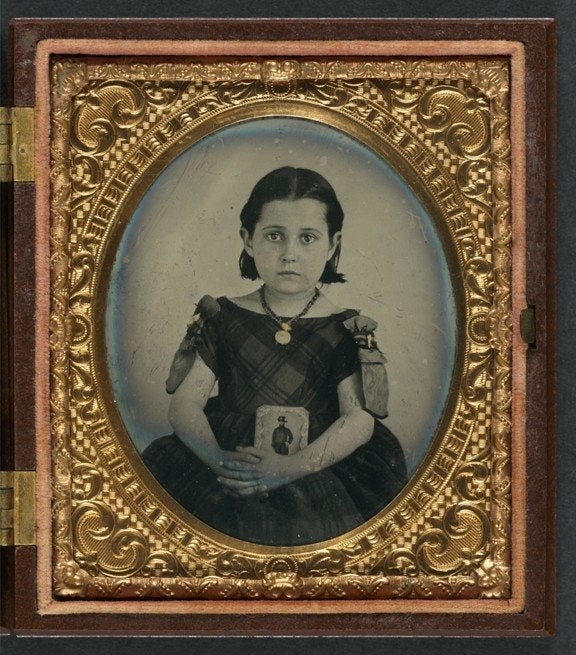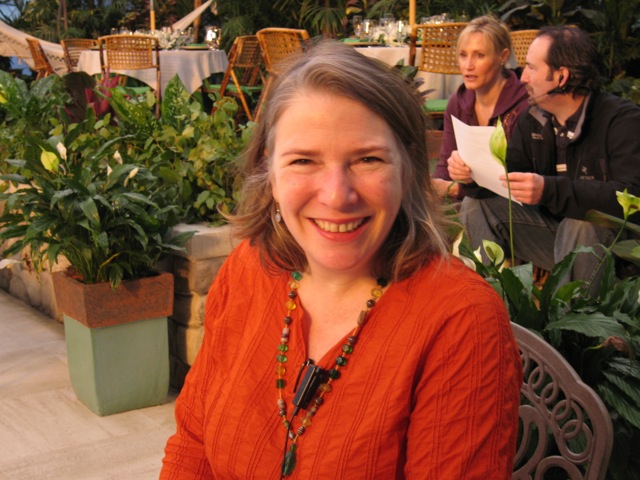 (Photo Credit -- Ellen Freund)
Have you ever wondered how films transport the moviegoer to another place in time? No graphic enhancements needed, just a great prop master.
What is a prop master you ask? Someone who's job is to find all of the items that make you believe the film actually takes place during a certain time or location.
From vintage clothes, to antique cars and all the way down to the most minute details such as the pack of cigarettes the actor is smoking to the napkins on the table. It is that attention to detail that really makes us believe!
I was fortunate enough to catch up with Ellen Freund, prop master extrordinaire. She has worked on just a few small projects such as Twilight, Night at the Museum, Vanilla Sky, and is currently working on the hit TV series, Mad Men. Let's just say her work has not gone unnoticed.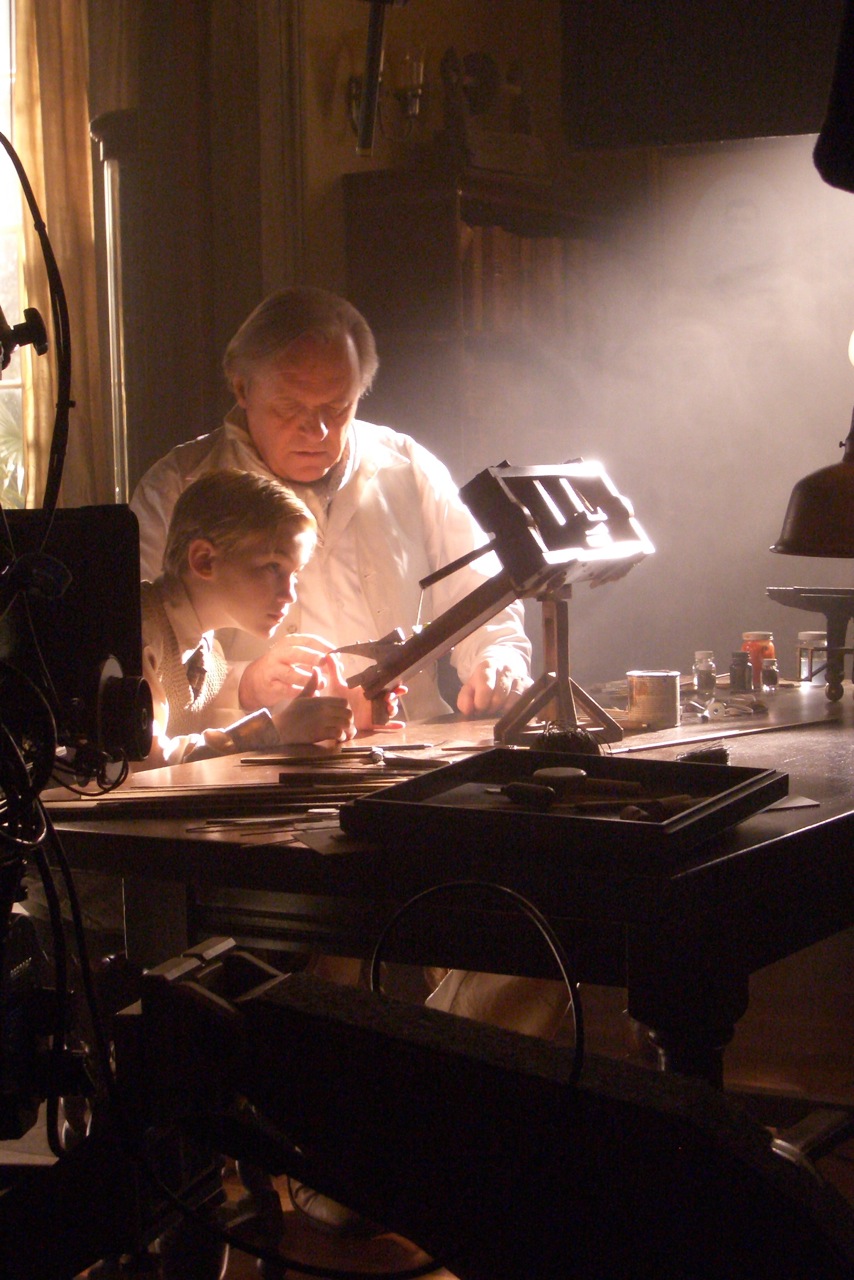 (All The Kings Men: Photo Credit -- Ellen Freund)
What a fun job! Essentially, she shops for elite clients for a living. I wanted to know more, so I called her.
RH: Tell me how you became a prop master?

I was studying at the Art Center College of Design and wanted to be a painter. I was looking for a way to make a living, and a friend offered me a chance to work on a short film; an experience like none I'd had before, the camaraderie, the crazy demands and hours, I was 19 and completely hooked!
I found my niche in the Art Department, first at Roger Corman -- (where on the small films, every department was a department of one) working various positions until I found Property Master. The Property Master skills fit my obsession with the little things that define story perfectly. In addition, I am always at the heart of the process of filmmaking, when the camera rolls, my team and I are the eyes of the entire Art Department.
RH: Were you ever a collector and if so, of what?
I collect everything, often inspired by whatever project I am working on. I might get an Aladdin teapot for a character and search for one in every color for myself. On A River Runs Through It I was lucky enough to meet many elderly fly tiers who had known Norman Maclean; I do not fly fish, but I have an amazing collection of flys. I have hundreds of floaty pens, which I started gathering as a child. I have antique glass ornaments unearthed when working on Snow White in Prague. Los Angeles Chicano art and furniture an actor on After Dark, My Sweet introduced me to. As a child I collected cows, I had hundreds.
RH: What resources do you use in order to determine what kinds of items you need for a set? Meaning, do you look at period photography, catalogs?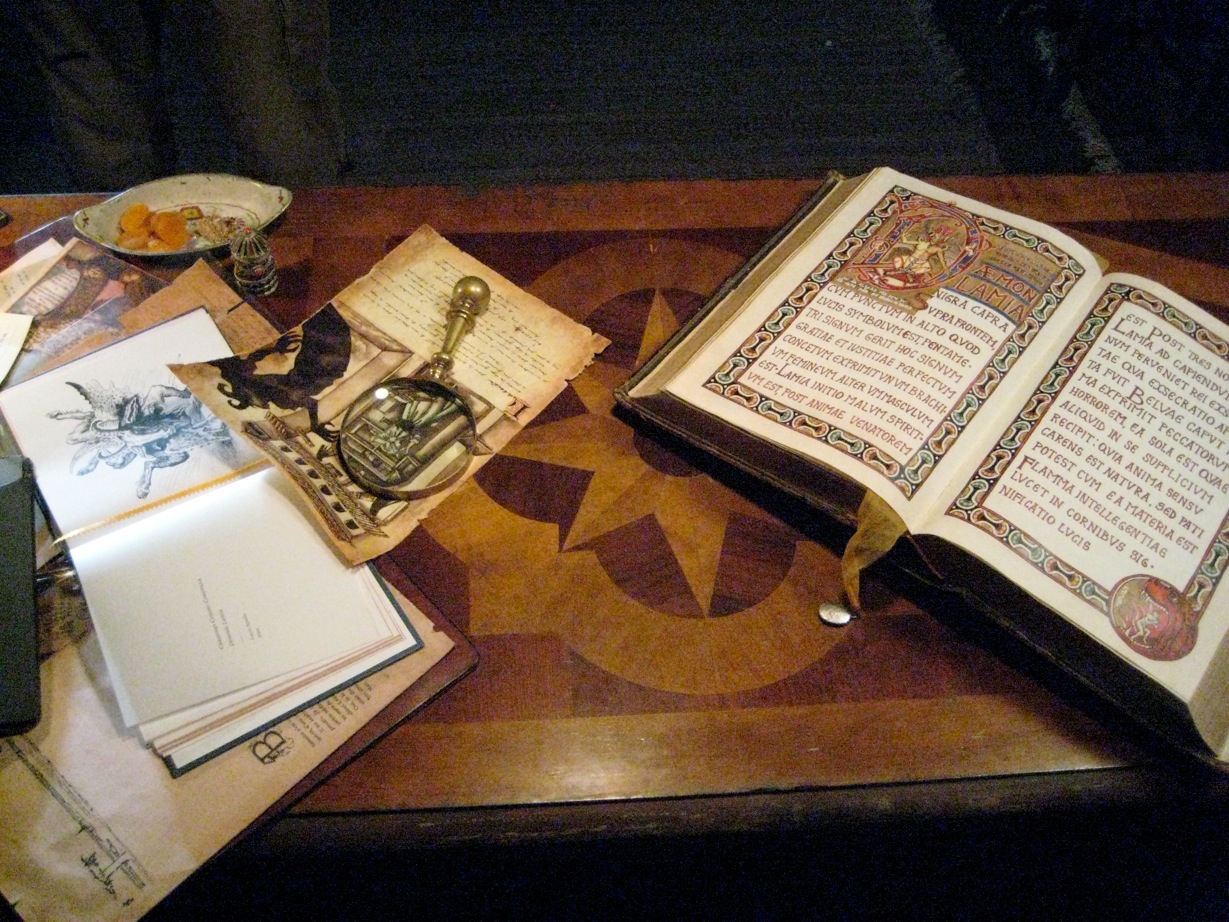 (Drag Me To Hell -- Photo Credit: Ellen Freund)
For period film and television, any visual from the era, from family photos to magazines and newspapers, is helpful. Every morning in prep I have my whole crew look through magazines of the era. It really helps get their heads in the minutiae which we consider the heart of the story. For present day it really helps to just get out in the world and see what people are really using and carrying. For New Moon we went to high schools and shopping malls to see how the school kids accessorized.
RH: What would be the most interesting series/film you have worked on, and why?
The one I am on is always the most interesting! Each project has an opportunity to research and learn something I have never experienced before. All the King's Men was a particular challenge, the depth of period paperwork and the intricacies of Louisiana politics were fascinating. The wealth of shopping sources in New Orleans also made everyday an adventure of discovery. A true city of collectors.
RH: What was the most challenging and why?
Definitely Mad Men is the biggest challenge of my career. It is my first time on a television series and the combination of compressed time frame, limited budget and relentless schedules are very demanding. Mad Men requires massive amounts of research to attain the level of accuracy that creator Matthew Weiner seeks and the entire crew strives for every day. The period is fascinating and visually stimulating, making it a real pleasure to work on.
I think that has to be one of the most exciting jobs one could have. I've had friends with antique shops that have sold and/or rented items to set designers and love spotting vintage items in commercials, and on shows. Now I'm going to have to go back at watch New Moon to see what era of items she used!
Thanks Ellen!
Mad Men airs every Sunday night at 10/9c on AMC.
Popular in the Community