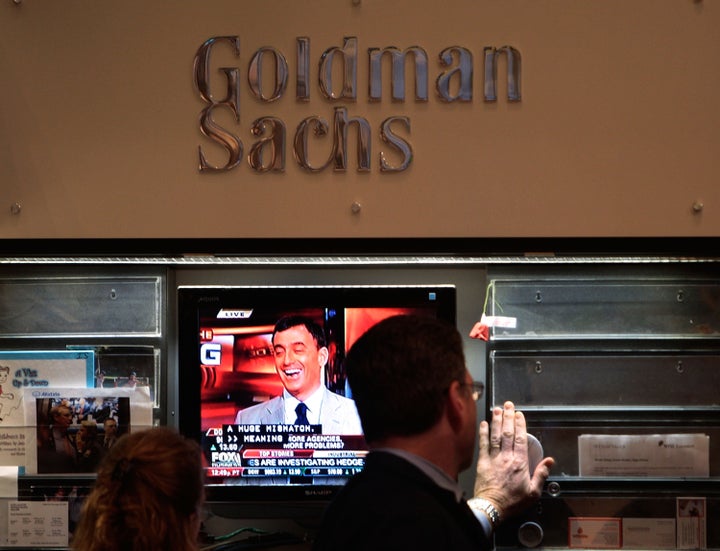 A Fox Business report on Tuesday evening made backers of the Volcker Rule nervous that big banks had already found a way to trade taxpayer-backed money for their own profit in opposition to the intention of the new law. A closer look, however, at recent moves by major banks shows that they appear to be complying with the law for now.
Goldman Sachs (GS: 147.93 ,+0.84 ,+0.57%) has figured out a novel approach to getting around the Volcker Rule's restrictions on trading: it's remaking its risk-taking traders into asset managers, and the rest of Wall Street may soon follow, FOX Business Network has learned.

The big Wall Street firm has moved about half of its "proprietary" stock-trading operations -- which had made market bets using the firm's own capital -- into its asset management division, where these traders can talk to Goldman clients and then place their market bets.

The move is designed to exploit a loophole in the Volcker Rule, part of the recently signed financial-reform legislation named after presidential economic adviser and former Federal Reserve chief Paul Volcker.
It seems like Goldman isn't just circumventing the rule, but actually changing the role of prop traders. You'd assume that instead of trading with the firm's money on prop trading desks, the traders will be trading with the firm's clients' money on the asset management team.

But proprietary trading can easily become related to client operations and very closely resemble the prop trading done on strictly defined "prop trading" desks. Thanks to a line in the Volcker Rule which specifies trading "operations unrelated to customer operations," as long as the "prop trading" is done for client-related purposes, it's OK.
While the original legislation allowed banks to do prop trading "in facilitation of customer relations," that language has since been removed to address concerns about the very kind of loophole now being explored. Removing that line stripped banks of a key weapon against the Volcker Rule.
"We are in fact pleased with the development because it shows how strong the Volcker Rule is," said a Senate Democratic aide who'd been involved in drafting the legislation. "These firms are moving their traders into their asset management division because they recognize that these traders can no longer engage in prop trading but rather must trade on behalf of customers -- who can exercise real market discipline on those traders. That should lead to a significant reduction in risk to the financial system."
Indeed, now that prop trading has largely been banned, banks which intend to follow the law would either reassign these traders to other desks or lay them off.
The law does allow firms to trade a small amount of taxpayer-backed capital for their own profit, fueling fears that banks would use the leeway to continue to trade large positions. But, noted the aide, "the mere fact that the firms are putting people in asset management is a good sign, not a bad one. The talk about loopholes and weak Volcker Rule is really just uninformed."
Bank of America, too, looks to be following the law, at least for now. From Fox: "There are some indications that BofA is following Goldman's lead. A Bank of America spokesman says the firm has no plans to fire its proprietary traders because most of the business now involves dealing with customers, as opposed to traders coming up with their own market ideas and then using firm capital to trade."
Popular in the Community