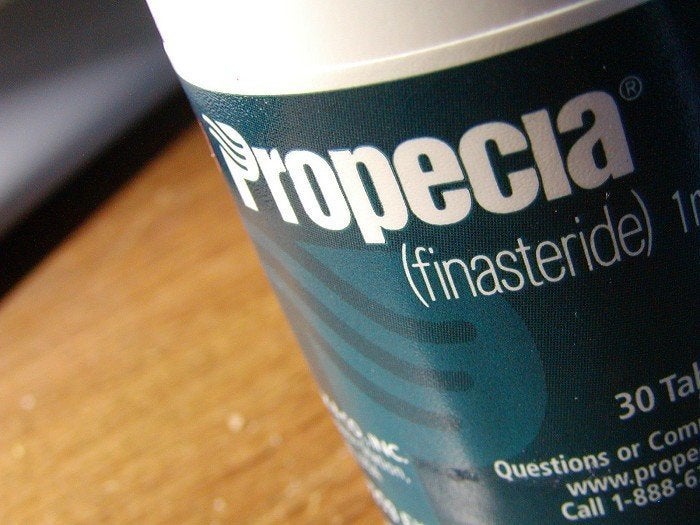 Users of Propecia, the drug for male-pattern baldness also known as finasteride, may experience symptoms of depression even after they've stopped taking the drug, according to a small new study.
The findings come on the heels of another study, published earlier this year, showing that the drug may also have lasting effects on sexual function in former Propecia users.
"Although the effects of [Propecia] in the human brain are poorly understood, clinicians, as well as potential [Propecia] users, should be aware of the serious potential risks of this medication, especially as it is being used cosmetically to alter a normal age-related process," study researcher Dr. Michael Irwig, of George Washington University, told MedPage Today.
The Journal of Clinical Psychiatry study included 61 men who formerly used Propecia who experienced more than three months of sexual side effects, and had no history of depression, sexual problems or any sort of psychiatric disorders. There were also 29 men who were used as the "controls," who had never used Propecia before but also experienced hair loss.
The researchers found that 11 percent of the people who took Propecia had mild symptoms of depression, while 28 percent had moderate symptoms and 36 percent had severe symptoms.
They also found that 44 percent of the men who took Propecia had experienced thoughts of suicide.
Comparatively, among men who had never taken Propecia, the only depressive symptoms reported were mild, and just 11 percent of men reported them. Only 3 percent of the control group had experienced thoughts of suicide.
"Clinicians and potential users of finasteride should be aware of the potential risk of depressive symptoms and suicidal thoughts. The preliminary findings of this study warrant further research with controlled studies," the researchers wrote in the study.
However, it's important to note that this study only finds a link between the two. MedPage Today explains why:
The potential connection between depression and sexual dysfunction is complicated by the possibility that either can lead to the other.
Propecia is just one of several options for treating male pattern baldness, and one of two FDA-approved baldness medications. According to the National Institutes of Health, it works by stopping the body's production of the baldness-promoting hormone. However, baldness begins again when a person stops using the drug.
The other medicine for baldness is Rogaine, which is actually applied to the scalp to slow down baldness. But just like Propecia, the baldness returns when you stop using it, according to the NIH.