Photographer Michael Justin was hired to shoot a proposal Monday night along the Long Island City waterfront in Queens. No big deal, he thought.
He set up his cameras and flashes -- using his camera bag as a weight to keep the light stand from falling over on the windy night -- and texted the groom to ask about timing. Then, his phone died.
"Time to stress the F out," Justin wrote on Imgur. "I went to do another test shot to make sure I had the correct composition ... nothing. My camera batteries were dead."
After running to and from his camera bag -- which was directly in the proposal area -- to retrieve new batteries, he returned to his spot in time to snap the pics. But thanks to a gust of wind that knocked down the light stand, he was forced to run back to the proposal area and reset it. That's when he noticed the guy and girl in the distance.
Luckily, he was able to run back to his secluded spot in time to take the photos -- and it's a good thing he did: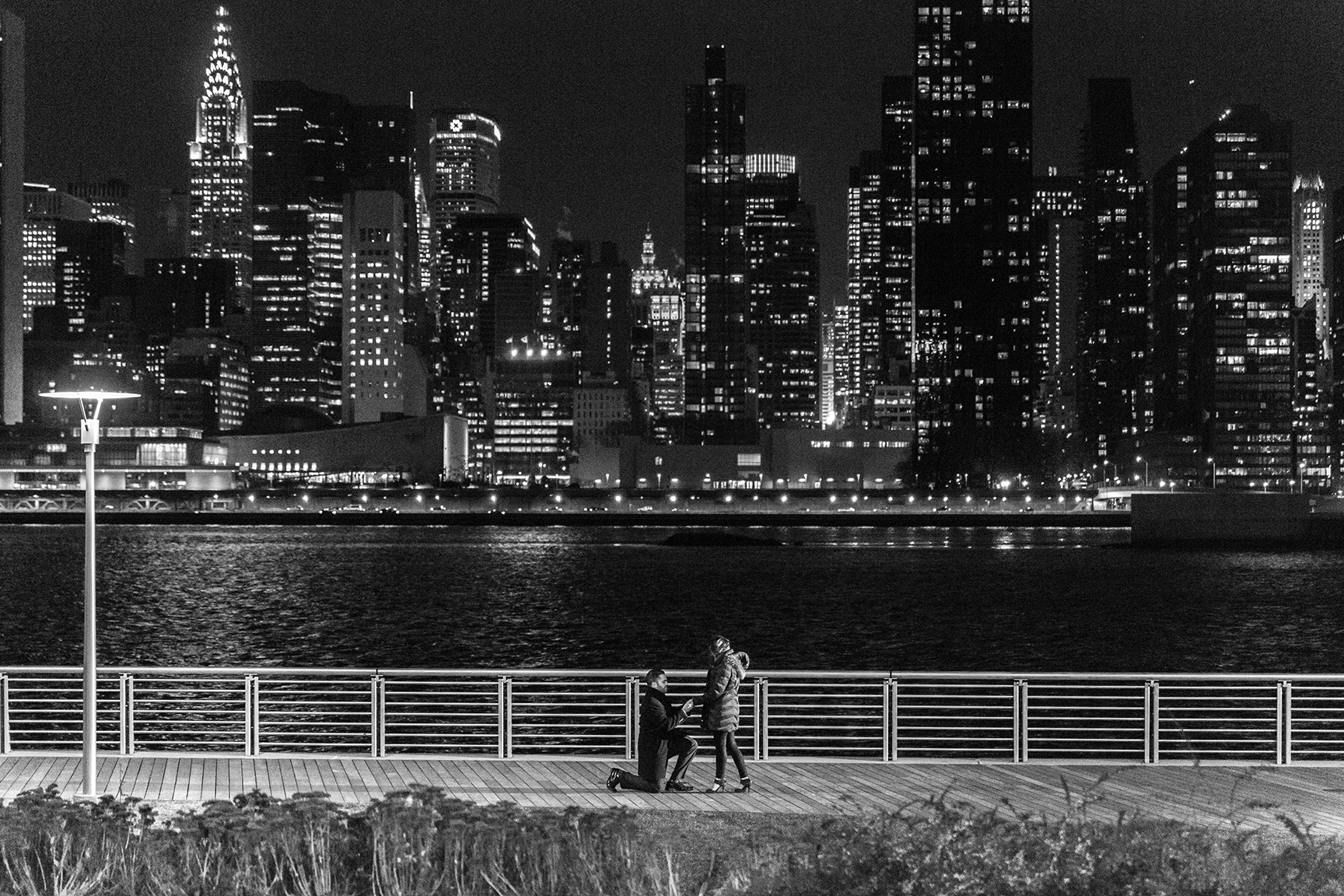 Photo Credit: Michael Justin Films
The bride-to-be told The Huffington Post that the waterfront is the couple's favorite place in Long Island City, and they walk there often. After dinner that night, her boyfriend suggested that they walk along the water in order to see if it had started to freeze. There, he got down on one knee.
"All I remember saying was 'are you kidding me!? Are you kidding me?!' I was in complete shock," the bride told HuffPost Weddings. "I said 'yes' and we embraced. It was the happiest moment of my life!"
Check out more of the beautiful photos below.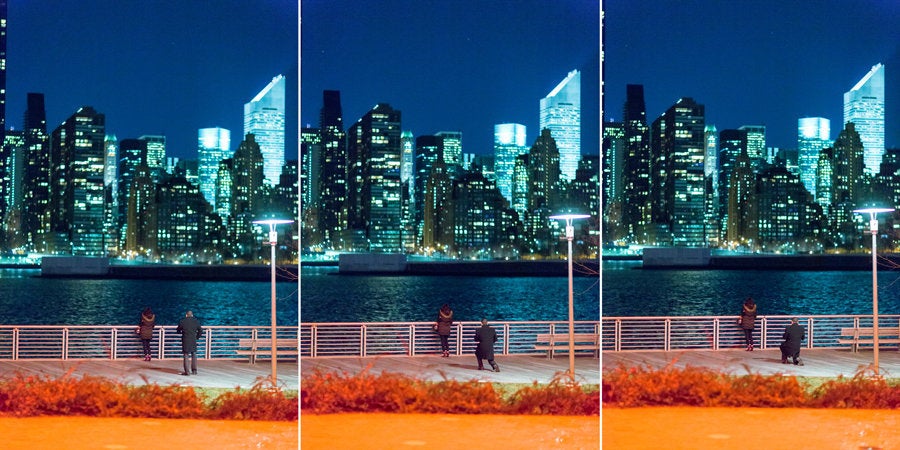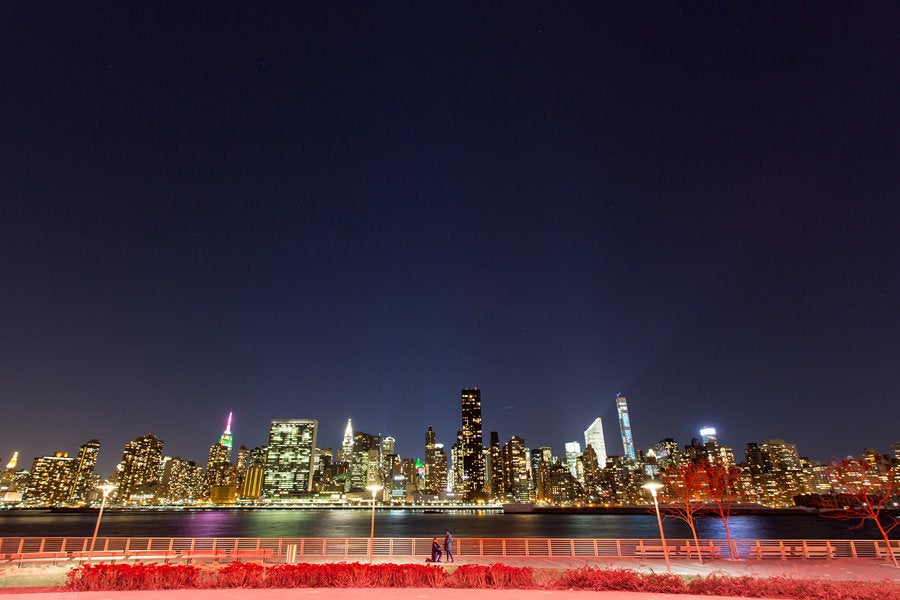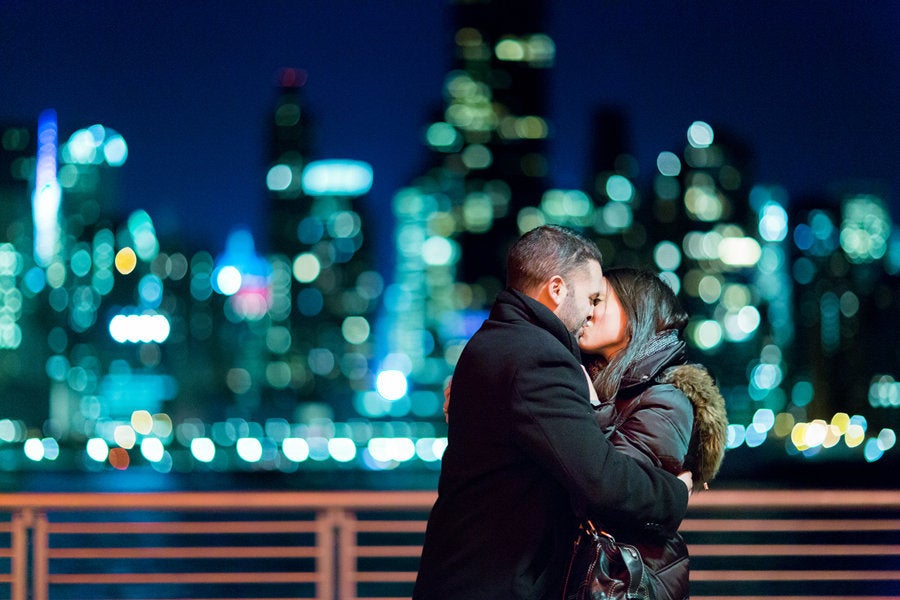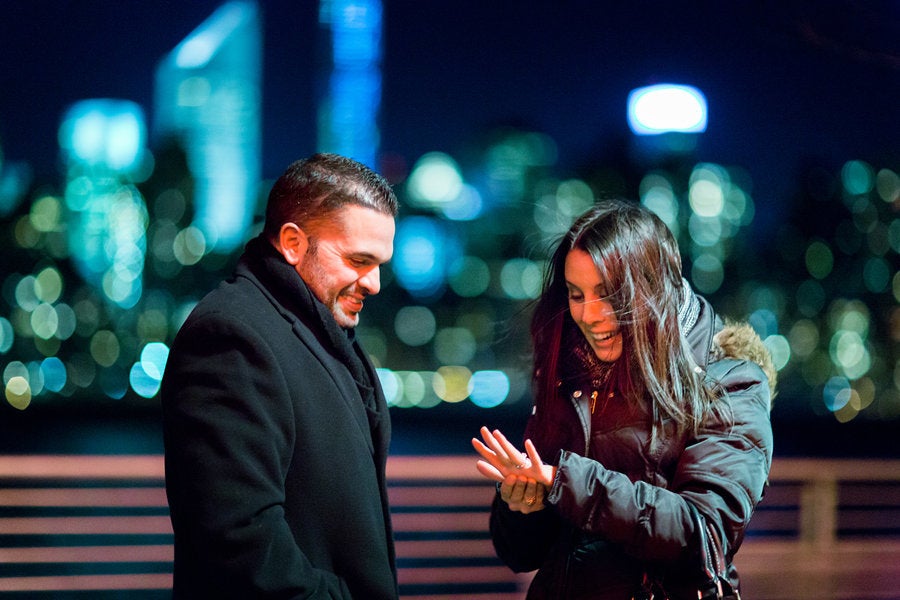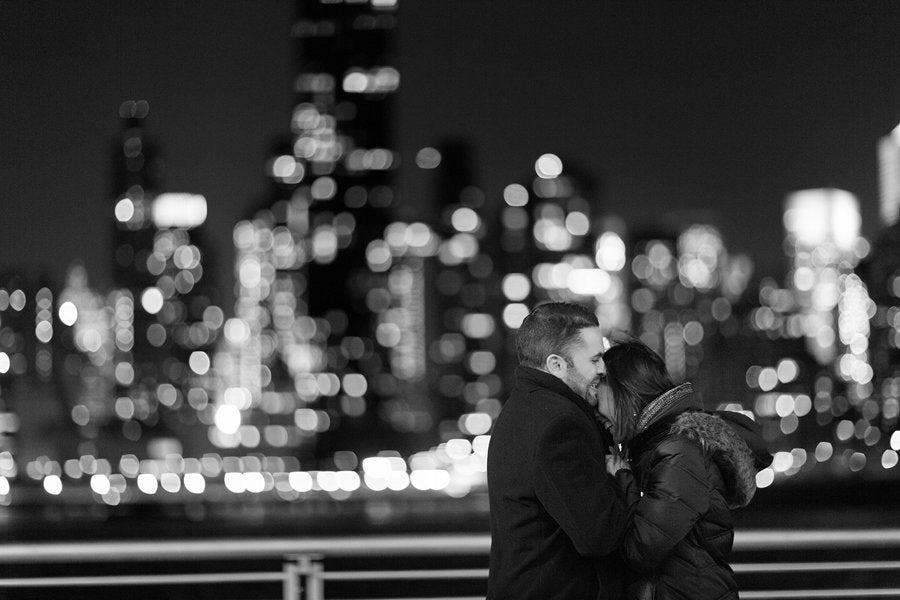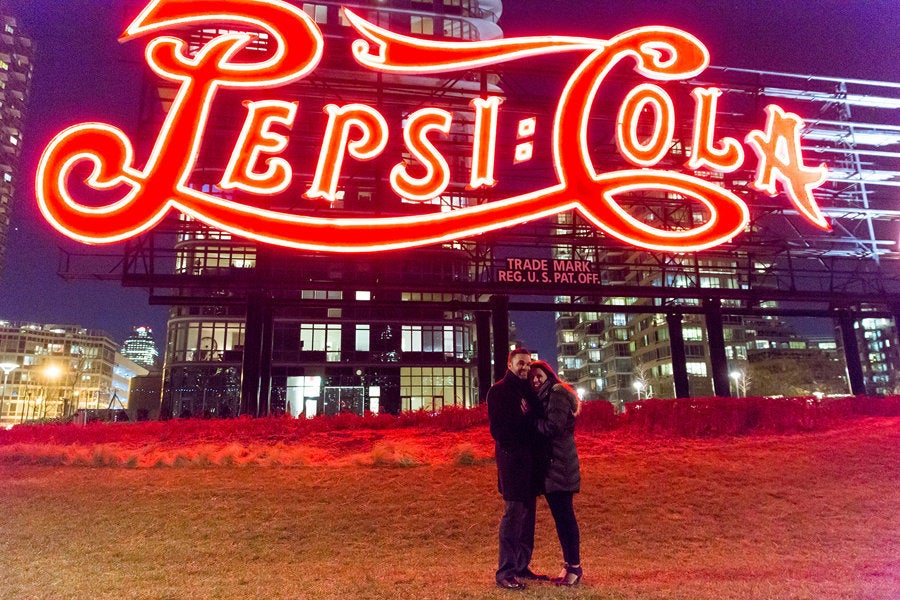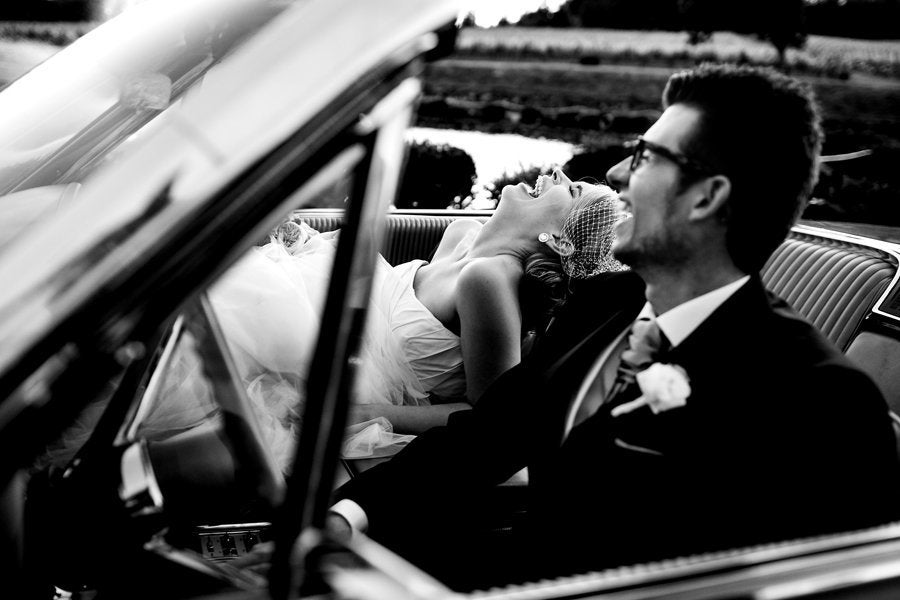 Best Wedding Photos of 2014
Popular in the Community