In February of 2016, President Obama released his 2017 budget proposal, which included a $10 million boost to expand Medicaid for home and community-based services to ensure that seniors and those with disabilities have care in settings that are right for them. The budget also includes an $80 million expansion to early intervention programs and preschool services for children with disabilities. While disability advocates may be happy with these budget changes, Obama's proposal has been criticized for excluding revisions that impact school-aged children with disabilities. Furthermore, Representative Tom Reed of New York has proposed the School Attendance Improves Lives (SAIL) Act, which could jeopardize income benefits for children with disabilities. This act needs to be addressed.
Income benefits to those who have disabilities are always on the chopping block. Many try to put those who receive benefits in a bad light, making it seem as though the benefits are undeserved. Currently, there are many proposed bills that threaten Supplemental Security Income (SSI) benefits. In May 2014 Representative Reed introduced the SAIL Act (H.R. 2511), which proposes cutting SSI benefits for 16 and 17 year old recipients not attending school. This act is built on misleading information, and puts people who depend on SSI benefits in jeopardy.
SSI is a federal cash assistance program through which low-income people with severe disabilities can receive money. Many people, although qualified, are unable to receive benefits due to the intensive application process and long waitlists.
Proponents of the SAIL Act claim that "30 percent of all child SSI recipients had dropped out of school. By comparison, the dropout rate among all youth ages 16 to 24 in the general population is 10 percent." These supporters suggest that many older children receiving SSI are not enrolled in school, and that this act will improve attendance, thereby increasing graduation rates and employment. This bill is proposed on the false premise that people are abusing the SSI system.
Not only are SSI recipients already monitored for school attendance, but the proponents' statistics exclude children in home schools, sheltered workshops, vocational schools, and adult educational programs. In fact, research by the Lurie Institute has shown that about 95.4% of 16-18 year old SSI recipients are enrolled in an educational program or have received a high school diploma or GED, compared to 95.5% of non-recipients. This means that enrollment for this population is high and not statistically different than other teenagers.
Congressman Reed is proposing an act that will make it harder for children who are currently and historically underserved by the United States to keep SSI benefits. The numbers upon which the SAIL Act relies are deceiving.
It is time for our nation to start serving individuals with disabilities, not creating more barriers for them. Many qualified people with disabilities have fought to receive SSI and rely on it to go about their everyday lives.
It is imperative that we not enact a bill that, if implemented, could unjustly take away SSI from those who need it. Take action now and write to your federal representative, urging them to vote no on this act.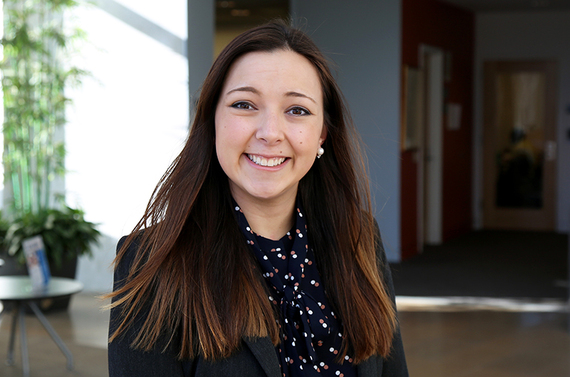 Popular in the Community