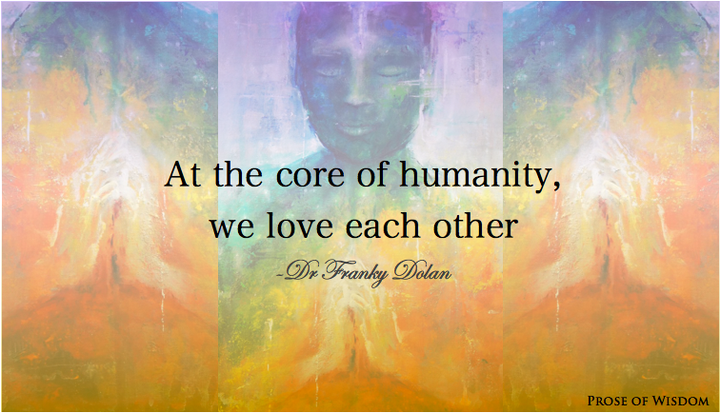 Depression is a well. Be careful not to fall in, because if you do, you may sink so far, that the light above you feels unreachable. You may feel like you are drowning in dark mud, unable to get out, and you are all alone. Going farther down, you feel even more inaccessible from people. If you can muster the strength to call out for help, who can possibly hear you? The longer you wait to call out for help, the farther you sink away from people. How could they possibly hear you anyway, or even understand you? When you spend too much time at the bottom, your perception becomes skewed and it feels like life is always going to be at the bottom of an ever-sinking well of emptiness.
Call for help before you sink too low. There are people who can hear you, there are people who can understand. I know the feelings of agonizing nothingness, gripping at your insides, scraping, cutting, depleting the light that feeds the human soul. Defeat comes upon us all. No matter how empty you feel, I promise you —I promise you— there is always someone who cares about you getting out of the depression well. As a human race, it is our deepest instinct to stay alive, and to help our fellow human beings to stay alive as well. At the core of humanity, we love each other.
There are countless volunteers at suicide hotlines, and endless people on the internet who post positive affirmations, and stories of hope. Elderly volunteers give their last run of their lives to helping others in hospitals. Teenagers work to fight against drugs and crime so their younger schoolmates feel safer than they did. Firefighters get paid very little to nothing, to run into blazing dangers, saving people they have never even met before. Human beings act out of love, and give their light into the wells of darkness every day. They would never do these abundantly generous acts unless they felt real sincere love for humanity.
I promise you, depression is never permanent. Never. The light of love, however, is forever shining upon us. Forever.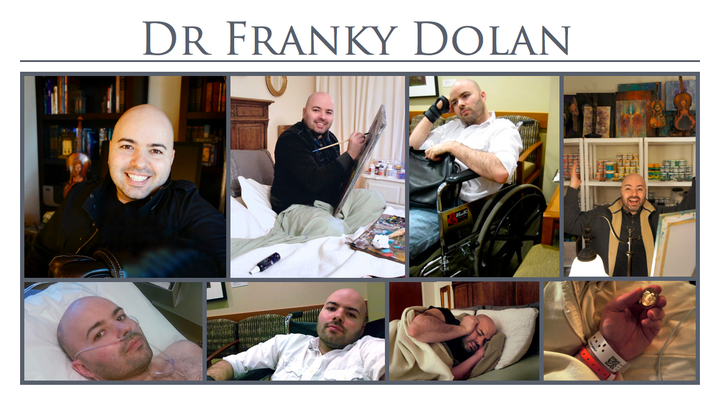 When you survive great suffering, you gain great wisdom... Prose Of Wisdom is a series shared on Huffington Post by Dr Franky Dolan. Bedridden with a neuro-immune disease and losing close friends to illness and suicide, he was fighting for his life. Something ignited in him. Through blackouts, convulsions, crippling pain and an agonizing broken heart, he began a meditation that lasted for years. Messages of hope and survival came streaming through. Franky became well enough to sit on his own, create art, and write his revelations. Connecting with other survivors around the world, he began a mission to help other suffering people to find comfort and stay alive, any way he possibly could. They shared stories of suffering, survival and wisdom. Now, Dr Franky Dolan is sharing these wisdoms here in these short and easy to read prose.
Take a moment to reflect and enjoy. Add your own wisdoms that you have learned on this topic, in the comments section. You may just help a suffering soul to survive another day, or even a lifetime. Share love, share life, and share Dr Franky Dolan's Prose of Wisdom.
Please support the magic, and follow Dr Franky Dolan's Causes Here:
Related
Popular in the Community