AUSTIN, Texas ― People caught crossing the border illegally in Arizona started facing more serious charges last month as part of Attorney General Jeff Sessions' efforts to prosecute them more aggressively and slap them with longer jail sentences.
The changes, outlined in an email from a senior federal public defender to her colleagues in Tucson and obtained by HuffPost, come despite the fact that illegal crossings have plummeted since Donald Trump took office in January.
"We spoke yesterday with [Assistant U.S. Attorney for Arizona] Nicole Savel regarding changes in charging policies that will be effective immediately," the email, dated May 16, reads. "Not surprisingly, none of these changes are good for our clients."
The number of criminal immigration charges has skyrocketed from 4.2 percent of federal prosecutions in 1994 to nearly half the federal criminal docket last year. In some border districts, immigration offenses have swallowed up nearly the entire federal criminal caseload, even though the work is largely redundant ― civil courts handle deportation, and anyone jailed on illegal entry or re-entry charges could simply be expelled instead of prosecuted.
But Sessions issued a pair of memos over the last two months directing U.S. attorneys to double down on immigration prosecutions. Those directives are already starting to take effect in Arizona.
Breaking with the policy of recent years, people caught crossing the border without authorization for the first time will increasingly face prosecution for the misdemeanor charge of "illegal entry." That offense is punishable by up to six months in prison, though prosecutors will likely seek much shorter sentences. The email to public defenders said that "counsel could advocate for time served."
Unlike deportation alone, however, this additional legal process leaves offenders with a criminal record. For the past three years, Tucson-based federal prosecutors typically sought criminal immigration charges only if someone caught crossing the border illegally had been deported before.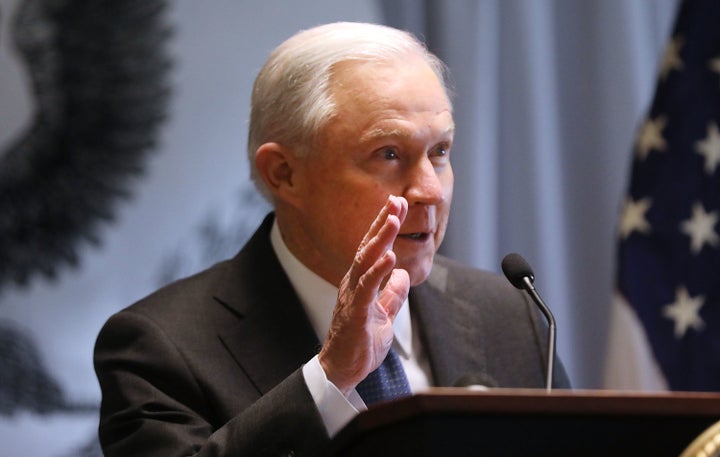 Prosecutors will also seek longer jail sentences for people caught crossing who have already been deported in the past. It had been common practice at the federal courthouse in Tucson to charge these offenders with the felony crime of illegal re-entry, but then accept a plea agreement for a conviction of the less-serious misdemeanor charge of illegal entry, which carries a sentence ranging from time served to several months.
Now, prosecutors in Arizona will seek conviction for the felony charge more often, resulting in stiffer sentences.
Felony re-entry convictions carry a maximum sentence of imprisonment for two years that can be enhanced all the way up to 20 years, depending on the offender's criminal record. In practice, most offenders receive shorter sentences based on their histories under U.S. Sentencing Commission guidelines.
Yet even as the crackdown intensifies, the email to public defenders warned, "These policies could change (i.e. worsen) with further instruction from DOJ and/or a new U.S. Attorney."
Cosme Lopez, a spokesman for the U.S. Attorney's Office in Arizona, acknowledged the changes, but declined to discuss specifics. "We're not doing anything other than what the Attorney General has guided," Lopez told HuffPost. "It's not that we're doing more or less. It's just the guidance."
Filling Up The Courtroom
Under a program called Operation Streamline, the federal courthouse in Tucson has the capacity to prosecute 75 people per day on charges of illegally crossing the border. The program, first implemented in Texas in 2005 by the George W. Bush administration, expedites border-crossing prosecutions by charging and convicting defendants in groups and collapsing the process from hearing to conviction into a single day for those who plead guilty.
Prosecutors in Tucson first adopted Streamline in 2008. But by around 2014, they had shifted their focus toward charging people caught crossing repeatedly, while Border Patrol generally deported first-time offenders.
But as illegal crossings dwindled in the months after Trump's election, so did the number of repeat offenders facing prosecution for them, according to Eréndira Castillo, a former public defender who has worked on these cases for two decades. At times, the Streamline program's courtroom was nearly empty, with as few as six cases being prosecuted in a day.
The numbers are shooting back up after last month's changes, Castillo said. When she went to court on Wednesday, the Streamline program had once again reached its maximum daily capacity of 75 cases. More than 30 were for the misdemeanor crime of illegal entry. She hasn't consistently seen so many petty immigration prosecutions for years.
"It's a clear departure from the recent past," Castillo told HuffPost.
Prosecutors' increasing focus on minor cases makes Castillo think they're becoming "more worried about processing numbers than seeking justice," she said.
"They're not going to be able to be discerning in prosecutions," she added. "It's going to be about 'Let's process cases.'"
A Nationwide Trend?
Federal prosecutors in Arizona are clearly following Sessions' directive to crack down on undocumented immigrants. But there are 93 other federal judicial districts in the nation, each led by a U.S. attorney with broad powers to decide which cases to prosecute. And so far, it's unclear whether prosecutors in the rest of the country will follow Arizona's example.
Some U.S. attorneys may not sympathize with Sessions' recommendations if that means neglecting non-immigration cases, according to César Cuauhtémoc García Hernández, a law professor at the University of Denver. Spending more energy racking up immigration convictions would likely force U.S. attorneys to turn away from prosecuting some other set of crimes, unless DOJ backs its recommendations with more money, he said.
"The AG is instructing people to take the biggest hammer that is available under federal law and swing it," García Hernández told HuffPost. "But if the Justice Department basically says, 'We want you to shift your attention to immigration crimes and we're not going to give you more money,' then I think there's going to be more hesitation and more pushback from U.S. attorneys offices."
Congress controls the Justice Department's budget, but the agency has wiggle room to prioritize in line with its goals. A DOJ spokesman wrote in an email to HuffPost last month that they were "planning on sending additional prosecutorial resources to border."
"The AG is instructing people to take the biggest hammer that is available under federal law and swing it."
Increasing prosecutions of undocumented people is likely to bring additional costs, despite the precipitous decline in illegal crossings. The U.S. Marshals Service, a law enforcement branch of the Justice Department, spent more than $1 billion over the last decade to jail border-crossers on criminal charges in Southern Arizona alone, according to a report last month by the Arizona Daily Star. Another 2,825 people convicted on criminal immigration charges in the state are locked up in federal prisons, at an annual cost to taxpayers of $98 million, according to the report.
That tally doesn't include costs borne by the U.S. Attorney's Office in Arizona on prosecutions, or the salaries of federal public defenders and fees of court-appointed attorneys who represent immigrants facing criminal charges. (Unlike in deportation proceedings, immigrants charged with crossing the border illegally are entitled to a lawyer.)
Some districts may also not have the capacity to spend more time prosecuting immigrants.
Each U.S. attorney's office prosecutes criminal immigration charges differently. Although bringing misdemeanor criminal charges against first-time border crossers marks a break with the recent past in Arizona, it has been common in some Texas border districts, according to Donna Coltharp, a federal public defender in San Antonio. With immigration prosecutions taking up so much of the federal criminal caseload, she didn't see how Sessions' directives could much alter current practice along the Texas border.
"In the end, especially in our border division, I expect we're not going to see a big difference because re-entry offenses have been aggressively prosecuted for years," Coltharp told HuffPost. "Our dockets in some of our offices are 90 percent or higher illegal re-entry offenses."
If other jurisdictions join Southern Arizona in embracing Sessions' memos, their dockets could end up looking more like some of the ones on the Texas border.
Before You Go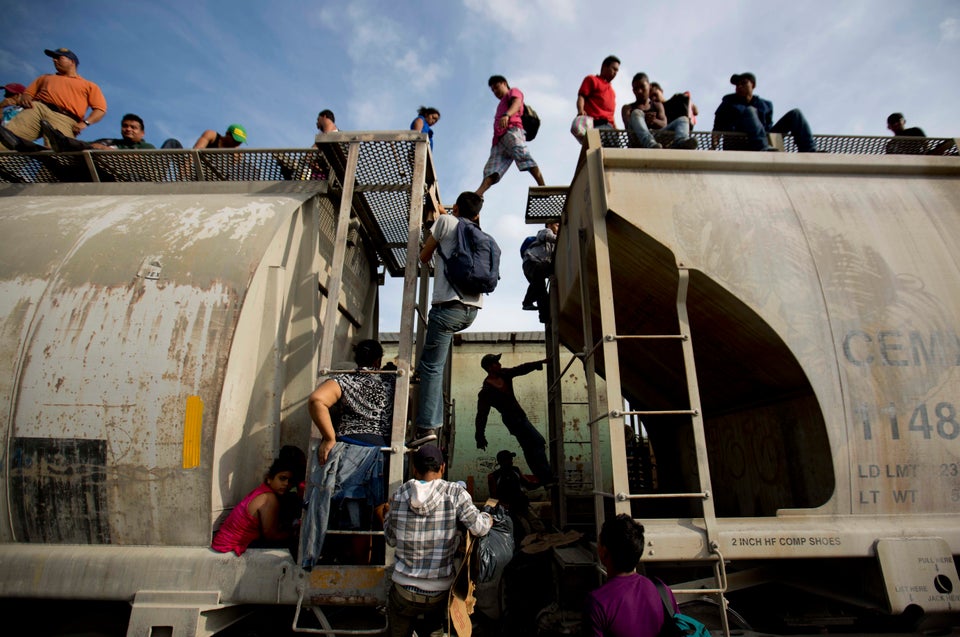 Why Latin Americans Really Come To The U.S.
Popular in the Community