UPDATE: Nov. 14 ― Jody Warner, a Texas prosecutor fired after audio of her berating an Uber driver went public, apologized Tuesday for her language on the tape.
A tearful Warner told reporters outside the Frank Crowley Courts Building in Dallas that she was sorry for the language she used, according to The Dallas Morning News. Warner claimed she had been on edge and was nervous when the driver took a different route. (The driver claims she requested he alter the route.)
"I'm not trying to make any accusations against that driver," Warner said. "I don't know his heart."
Warner's defense attorney Peter Schulte was among the attorneys who joined the former Dallas County assistant district attorney at the press conference and questioned Warner's "hasty" firing.
"What we're saying in this case is, if people are going to be fired from working for the state of Texas in this office, you've got to let us know, what are the ground rules?" Schulte said.
A Texas prosecutor identified as the woman heard in an audio clip berating an Uber driver has been fired, The Dallas Morning News reports.
Driver Shaun Platt, 26, picked up Dallas County Assistant District Attorney Jody Warner, 32, at a bar in Old East Dallas on Friday.
During the ride, Warner, who was apparently in an inebriated state, reportedly struck and hurled insults at Platt after he asked her to clarify directions to her residence.
Platt stopped the vehicle and asked Warner to get out. When she refused, he called police.
"Oh, my God, you're an idiot. You are a legitimate retard," a woman, identified as Warner by The Dallas Morning News, can be heard saying on an audio recording Platt posted to Facebook. "I want to go home so badly but you're so stupid. I want the cops to come so that they can fuck you up, that's what I want."
When Platt asks her to exit his vehicle, the woman informs him she is a county employee.
"Dude, everything's being reported," she says. "I'm an assistant district attorney so shut the fuck up."
She then accuses Platt of "kidnapping," to which he replies, "It's not kidnapping, ma'am. You're free to leave."
The woman continues to berate Platt until police arrive on the scene. However, instead of taking her into custody, authorities reportedly gave her a ride home.
While Platt told The Dallas Morning News that "my only hope is that she learns from this and she apologizes," the outlet revealed Monday that Warner had been fired.
"Her behavior is contrary to this office's core principle of integrity, and it will not be tolerated," District Attorney Faith Johnson told HuffPost via a written statement.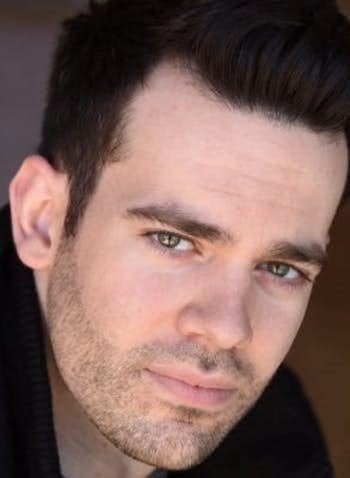 Contacted by HuffPost on Monday, a spokesperson for Dallas police said, "We're still trying to gather information about this case."
Uber told HuffPost they are looking into the incident in question.
Warner deactivated her Twitter account Monday, the same day former Dallas prosecutor Peter Schulte took to her defense.
"There's two sides to every event," Schulte tweeted. "I hope the public will wait to know all the facts before making their minds up. Jody is an honorable prosecutor and the Dallas Co DAs office is lucky to have her."
Popular in the Community