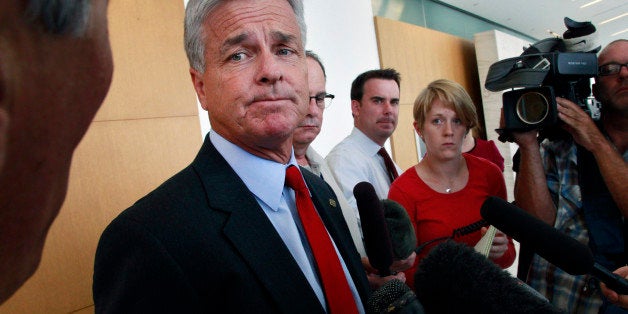 Recently organizers in Denver attempted to recall Denver District Attorney Mitch Morrissey. The community was pushed to action by Morrissey's inability to bring a hint of justice concerning police murders in Denver over his tenure. He followed his usually defense of questionable police conduct by finding no fault in the murder of seventeen year-old Jessica Hernandez.
Morrissey, like most prosecutors across the country, has an abysmal record when it comes to prosecuting police. Soon after the recall, Morrissey continued his police state stance and charged a man with jury tampering for providing information regarding the process of jury nullification. Organizers of the recall also pointed out Morrissey's attempt at every turn to block criminal justice reform and marijuana decriminalization efforts.
As we acknowledge the year anniversary of Michael Brown's death, local district attorneys are no longer an invisible force, untouchable by advocates who traditionally have focused on police alone. The DA in the Brown case received more scrutiny in the media and many saw the systemic failure at play tied to structural inequity and institutional racism. It is now understood that advocates must see the office of the district attorney as a target for reform efforts.
Over the last forty years, the power of the DA has increased while the discretion of the judge has diminished. This power shift has coincided with punitive mandatory minimums and drug policies paving the way for our current era of mass incarceration. Organizations such as the National Association of Assistant United States Attorneys and similar state groups have spoken outagainst modest reform despite most in society agreeing reform is needed.
The day-to-day power prosecutors hold doesn't resemble a system of checks and balances. This is especially so with drug policy. Prosecutors alone decide whether a defendant is worthy of diversion. DAs use mandatory minimums as a sword to anyone choosing their constitutional right to remain silent and not cooperate.
All across the country minor drug law offenders put their lives at risk by cooperating with police and prosecutors to catch suspected drug traffickers. Violence affiliated with the drug trade is often more a result of people attempting to avoid jail time that is often more lengthy than murderers face.
Far too many prosecutors believe in an overreliance on a failed approach to address community safety and minimize the harms of drug use. For this alone, many DAs across the country should face a recall.
DAs are under oath to represent "the people." Anyone running for DA must be committed to represent all the people - even those most concerned with rehabilitation, public safety and health.
Of course, we have innovative prosecutors willing to represent the people. Angela Pacheco in Santa Fe, NM is one example, thanks to her efforts to focus on health and safety over minor criminal conduct. However, the examples are few and far in between.
The Denver DA recall, although short of the needed signatures, was a shot heard across the reform community that the office of district attorney needs our attention because we are also "the people."
Art Way is the Colorado state director for the Drug Policy Alliance.