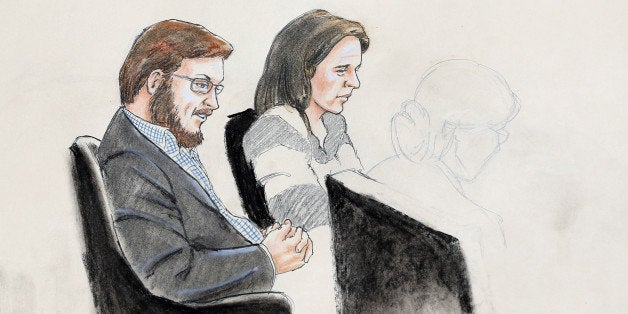 DENVER, March 30 (Reuters) - Prosecutors in the Colorado cinema massacre case oppose a request by lawyers defending gunman James Holmes to move his trial out of the county where he fatally shot 12 moviegoers in 2012, a court filing showed on Monday.
Defense lawyers initially sought a venue change last year, saying that "pervasive pretrial publicity" and the local impact of the mass shooting jeopardized Holmes' right to a fair trial.
At the time, Arapahoe County District Court Judge Carlos Samour deferred ruling on the defense motion until attorneys for both sides questioned prospective jurors.
Jury selection began in late January, and public defenders two weeks ago renewed their effort to have the trial moved because of continued "voluminous and intensive" negative publicity.
In their response, prosecutors argued that the thorough jury selection process will show that county residents "are eminently capable of being fair and impartial jurors."
Holmes, 27, has pleaded not guilty by reason of insanity to multiple counts of first-degree murder and attempted murder for the July 2012 rampage inside a Denver-area movie theater during a screening of the Batman film "The Dark Knight Rises."
Prosecutors said they will seek the death penalty for the California native if he is convicted.
Public defenders have conceded Holmes was the lone shooter, but said he was undergoing a psychotic episode at the time he plotted and carried out the rampage, which also wounded 70 others.
In addition to the pretrial publicity issue, defense lawyers also cited results of questionnaires completed by prospective jurors that they said showed 68 percent of those surveyed believe Holmes was guilty and nearly 40 percent do not believe he is insane.
But prosecutors noted in their response that as one of the worst mass shootings in U.S. history, the case has generated widespread publicity.
"But that doesn't mean jurors cannot set aside their beliefs and apply the presumption of innocence," prosecutors wrote.
"In short, the statewide notoriety of this case, indeed its nationwide notoriety, substantially diminishes the importance of its local notoriety as a factor in the venue calculus."
Samour has ordered that group questioning of the approximately 130 people remaining in the jury pool will take place in mid-April.
Once 12 jurors and 12 alternates are seated, opening statements will begin April 27, the judge said. (Reporting by Keith Coffman; Editing by Daniel Wallis and Eric Walsh)
Calling all HuffPost superfans!
Sign up for membership to become a founding member and help shape HuffPost's next chapter
BEFORE YOU GO
PHOTO GALLERY
Aurora Shooting Victims