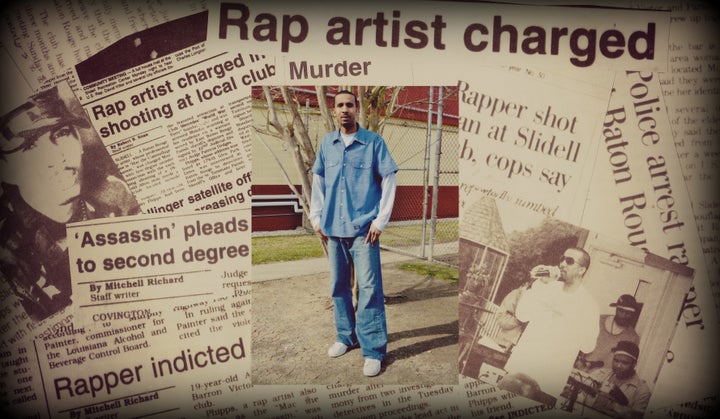 ST. TAMMANY PARISH, La. -- Nathaniel Tillison told a jury he looked 1990s rap star McKinley "Mac" Phipps "dead in his eyes" and watched him pull the trigger, killing a man at a concert in 2000.
Based partly on Tillison's eyewitness testimony, Phipps was convicted of manslaughter and is serving a 30-year sentence.
But jurors at Phipps' 2001 trial didn't get the full story. They never heard the testimony of Jerry Price, who says Tillison was outside Club Mercedes in Slidell, where the concert took place, and couldn't have seen the shooting.
Attorney Buddy Spell, who now represents Phipps, said prosecutors didn't tell Phipps' defense lawyers about Price, though it was their legal obligation to do so. That failure, Spell said, casts doubt over the entire case.
After unsuccessfully trying to persuade St. Tammany Parish District Attorney Warren Montgomery for months that Phipps was wrongly convicted, Spell said he will file legal motions for post-conviction relief, including a new trial.
Spell notified the DA's office six months ago that evidence was wrongly withheld from Phipps' trial lawyers. Montgomery said Price's story was subsequently "investigated and found without merit."
Price, however, swore he hasn't spoken to police or the DA's office since the original investigation more than 15 years ago.
"No assistant district attorney, investigator or other representative of the office of District Attorney Warren Montgomery has visited or contacted" me, Price said in a sworn affidavit.
Spell's firm took over Phipps' defense after a 2015 HuffPost report revealed that prosecution witnesses had stepped forward to say they had been bullied into giving false testimony. Among those quoted in HuffPost's article was Price.
Price didn't testify at Phipps' trial, Spell said, and his name does not appear in case documents that prosecutors handed over to defense attorneys.
Price was no stranger to police and prosecutors. Soon after the club shooting, he was arrested on an unrelated probation violation.
Price's story of what happened the night of the killing contradicts the prosecution narrative. He said that in the commotion that followed the gunshot, he saw Tillison run into the club and yell, "What happened to my cousin?"
Tillison, Price and the victim, Barron Victor Jr., are all related.
Price said he was charged with obstruction of justice because he didn't succumb to prosecutors' pressure to finger Phipps as the shooter.
It's unclear if Price's story would have swayed the jury. Nevertheless, prosecutors are obligated to share exculpatory evidence -- anything suggesting innocence -- with defense lawyers prior to trial.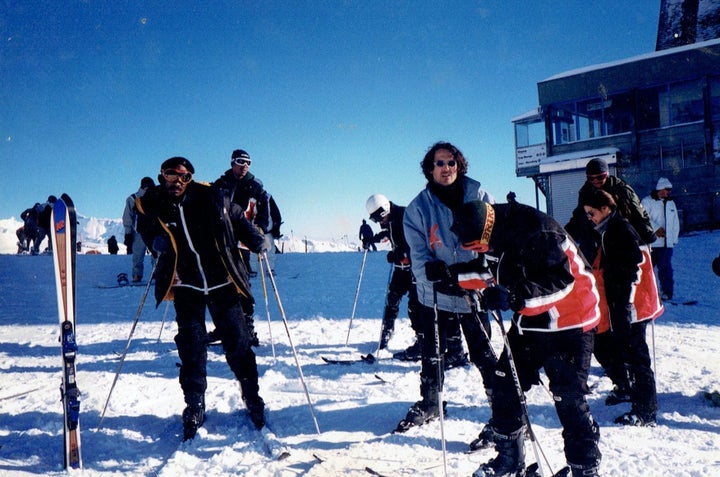 Montgomery, who ran for election in 2014 on a platform of reform, told HuffPost in an email on March 11 that he had reviewed Phipps' case and that there was "nothing new for me to look into."
"I put it in [Assistant District Attorney] Collin Sims' hands while Warren Montgomery was in the office with us. Warren Montgomery also met that day with Annie and Tara and I in Collin's office, and we later continued discussions about the evidence with the district attorney's office."
Montgomery only acknowledged the existence of the documents after the defense attorneys provided them to The Huffington Post.
Phipps was a 22-year-old rising star at the time of the shooting. He'd been signed to Master P's No Limit Records, along with Snoop Dogg and Mystikal, and had recently released the CD "World War III," featuring cuts such as "Assassin Nation," "Genocide" and "War Party."
His growing fame apparently made him an attractive target to prosecutors, who would later quote from his lyrics, twisting and altering the words for the all-white jury.
One of the two eyewitnesses to testify against Phipps, Yulon James, told HuffPost last year that prosecutors threatened her with jail time if she didn't give false testimony at trial.
"They stalked my house, they stalked my job and they stalked my family," said James. "The DA came over to my parents' house and told me I would have my baby in prison if I didn't testify."
James, a nursing student at the time of the shooting, said she really "didn't see anything" at the shooting scene, though she identified Phipps as the killer during his trial.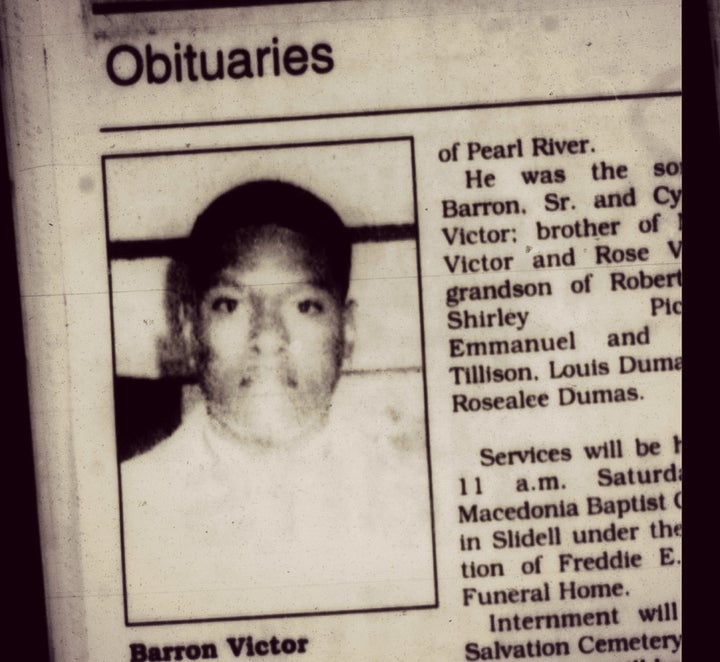 Price's version of the shooting appears consistent with the story of a woman who then worked as a barmaid at Club Mercedes. Joselyn Baptiste. Baptiste, who didn't testify at Phipps' trial, told HuffPost in 2015 that she heard gunshots and ducked.
"I stayed down and when I looked up, I saw a guy laying on the floor near the end of the bar," Baptiste said. "The guy on the floor had got shot. There was a man and a woman with him, but who they was I don't know.
"Then a person come in who was yelling, was throwing chairs. He was cussing because his cousin was on the floor."
In the days after the shooting, while behind bars on a parole violation, Price said St. Tammany Sheriff's detectives tried to force him to sign a pre-typed affidavit implicating Phipps.
The detectives "came to the jail and tried to get me to sign an affidavit that was typed up," Price said in his first affidavit. "I remember the affidavit saying something like, 'I Jerry Price witnessed a murder by Mac.' I told the detectives that I was not signing that typed-up affidavit."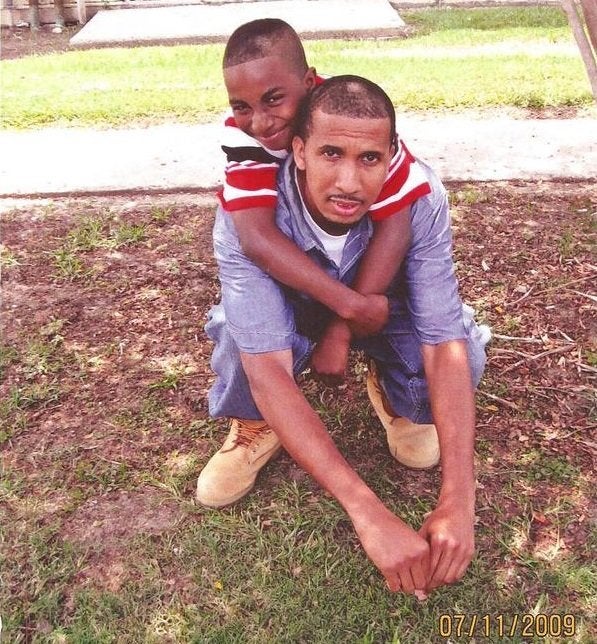 Price said the same detectives returned two days later and again pressed him to say he saw Phipps shoot his cousin.
"I told the detectives I wasn't doing it," Price said in the statement. "That was when the detectives told me that I was being charged with obstruction to first-degree murder."
Court documents show the obstruction charge was filed against Price in March 2000. The charge was refused by the district attorney's office after Price filed a motion for a speedy trial, effectively calling the prosecution's bluff.
Price said the detectives continued to interrogate and harass him and brought him to the courthouse during several of Phipps' hearings. During one of those interrogations, he recalled, the district attorney who was prosecuting Phipps joined the detectives.
"I told the detectives that if they put me on the stand in court that I would tell the truth," Price said in a statement. "The district attorney asked me what the truth was. I told the district attorney that I didn't see Mac shoot anyone and neither did Nate."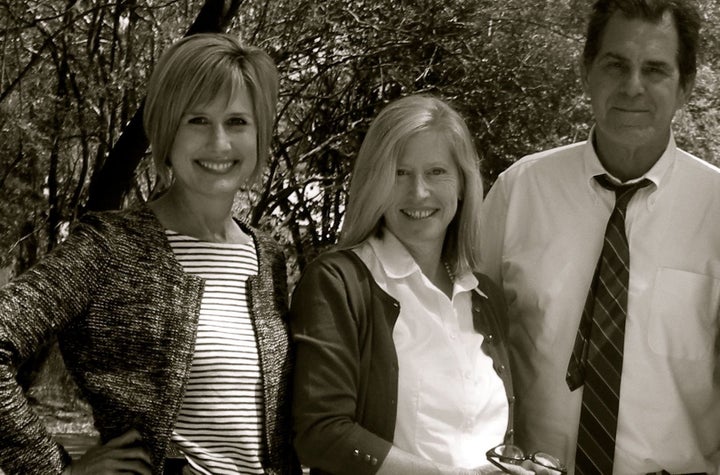 Phipps' lawyers said the evidence they've collected in recent months should be more than enough to prove what the musician has been saying for 15 years -- that he's innocent and was the victim of a runaway prosecution.
Montgomery hasn't responded to HuffPost's requests for elaboration on his office's investigation of the new evidence.
Spell said he's clueless as to how the district attorney's office could discount Price's statement without interviewing him.
"It occurs to me that any viable investigation into newly disclosed facts would necessarily involve interviewing the individual responsible for the disclosure," Spell said.
Spell said the DA's inaction forces him to pursue appeals that will argue that Phipps, who has served 16 years of his 30-year sentence, should be freed or given a new trial because of the prosecution's legal bungling.
"We will now commit, without hesitation, to aggressively launch a campaign to seek full and final redemption for McKinley Phipps through post-conviction relief," Spell said.
READ THE AFFIDAVIT JERRY PRICE SIGNED ON MARCH 18, 2016:
Related
Popular in the Community