The Chairwoman, Rep. Virginia Foxx (R-NC 5th), of the U.S. House of Representatives Committee on Education and the Workforce pledged on Tuesday to work with members of the Committee to address concerns about a major higher education bill that could harm how colleges and universities respond to campus sexual assault. "Let me make a commitment to you…we will work on this with you before this bill goes to the floor to make absolutely certain there is no misunderstanding on what we're trying to accomplish here," said Foxx. "We're all trying to do everything we can to protect the victim."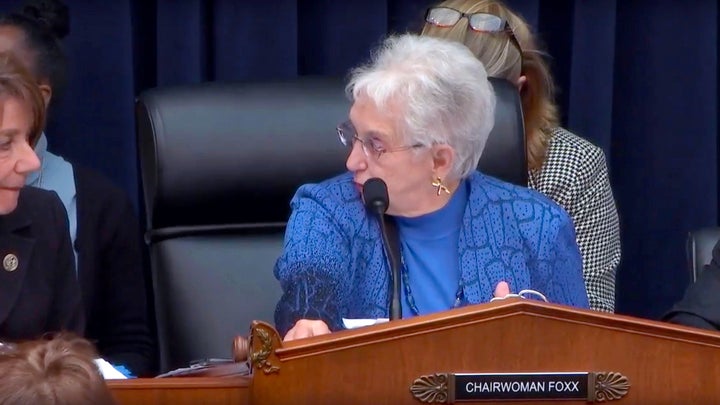 Provisions in H.R. 4508, the Promoting Real Opportunity, Success, and Prosperity through Education Reform (PROSPER) Act, introduced by Foxx, could lead to fewer sexual assaults being reported in campus crime statistics, interfere with a college's ability to investigate sexual assault reports and protect survivors if there were also a law enforcement investigation, and see institutions not publicly disclosing the results of campus climate surveys.
Rep. Susan Davis (D-CA 53rd) raised these concerns, and along with Rep. Suzanne Bonamici (D-OR 1st) offered an amendment to the PROSPER Act to remove the provisions they were concerned about. "This legislation would attempt to strip important processes in place to protect all students on campus," said Davis. "The PROSPER Act directly contradicts the intent and purpose of the Clery Act," added Bonamici referring to the law that requires colleges to report campus crime and have procedures to address sexual violence.
Davis raised concerns that the sexual assault survivors' counselors created by the bill would be exempt from Clery and Title IX, which requires schools to respond to sexual assault as an extreme form of hostile environment harassment, reporting leading to them being omitted from statistics. This question is central to an ongoing debate about affording survivors a confidential option for obtaining information about their options without forcing them into a complicated investigation without their consent as Clery and Title IX obligations extend beyond just statistical reporting. Unlike other officials under Clery and Title IX these counselors would not be expected to take action to deal with a report of sexual assault, just provide information.
The PROSPER Act also contains a provision (known as a "clause of construction") limited to the Clery Act that would allow institutions to delay or suspend their investigation or disciplinary proceedings in sexual assault cases "in response to a request from a law enforcement agency or a prosecutor" with no limits on how long the delay could be. This provision is especially troubling and challenging for survivors and institutions alike.
Most notably under Title IX case law, including decisions from the U.S. Supreme Court, institutions can be subject to civil liability for responding to sexual assault reports with "deliberate indifference" so taking no action whatsoever is directly at odds with this requirement. For survivors, this could force them into making a horrible choice of being safe on campus or seeking justice through the criminal system which can often take years to play out.
The "two processes can be parallel" said Rep. Davis. While there is occasionally friction between these parallel tracks, the solution is not to have colleges and universities do nothing. Finding a way to balance the needs of the two is imperative, and something worthy of a thoughtful policymaking process involving stakeholders from across the spectrum. Certainly, at a minimum institutions must continue to afford students who report sexual assault with protective measures, including no-contact orders, and changing academic and living situations during an investigation. The provision would also permit institutions to withhold timely warnings to the entire campus community in deference to a criminal investigation.
The Act would also require colleges and universities to conduct campus climate surveys no less than every three years and use the information gathered to combat sexual violence, but would not be required to share that information or involve the campus community as partners. "This bill does not require institutions to share the findings with students," said Rep. Mark Takano (D-CA 41st). Campus climate surveys are widely viewed as a critical tool in assessing the scope of sexual violence in campus communities, and developing solutions, but in order to do so must involve the full campus community.
The Davis-Bonamici amendment was ultimately defeated by a 17 to 23 committee vote, but not before Chairwoman Foxx made her commitment to address the concerns. The bill was sent to the full House by a 23 to 17 vote.
Popular in the Community