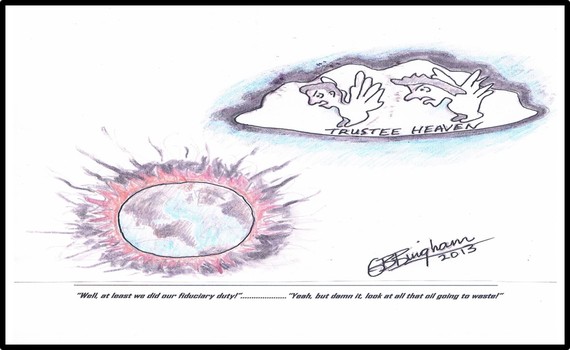 Stuart Williams is back on the international conference scene and instead of his very successful SRI firm, Strategic Research Institute, that created conferences for 300,000 global corporate executives, he is bringing together environmentalists, corporate sustainability experts, indigenous leaders, social change architects and financial managers to reinvent the new SRI, Socially Responsible Investing, from the bottom up. As an international environmental consultant now focused on creating green financing for a sustainable transportation system in Paraguay, Stuart is a practical visionary who understands that mutual prosperity is a necessity. In other words, when all the cells of the planet are healthy, the whole planet will be healthy. This includes surprising interrelationships from the fate of grizzly bears in North America to the emergence of eco-farmers in the virgin forests of Rumania and from the call of indigenous people for guardianship of sacred lands to the call of investors for a new definition of fiduciary responsibility that includes the protection of our shared natural resources.
The first of a series of conferences designed by Williams and friends called Beyond Sustainability was held on the beautiful Kiawah Island, SC, which in itself is a microcosm of the global struggle to marry ecological necessity in the form of a conservancy, holding together the extraordinary lush forests and wildlife, with the desires for material comfort in the form of ever more and bigger condos and PGA standard golf courses. The purpose ostensibly was to reframe the interests of the various contingencies represented in some universal language which might then affect change globally. What could one say or write that would spark change universally and bring about health, enlightened education and prosperity? Obviously, this was a daunting task, which was not taken lightly nor belabored.
Many players in the room have been at this for decades and have heard slogans for change many times before. "Yes We Can!" for example, has done a great deal of damage in terms of sound bite credibility. That said, we all can testify to the power of language in fostering change and surely we sit at an unprecedented turning point with more people, more natural degradation, more technology for change and more information at our fingertips than ever. Reframing language is a worthy effort that may, at a time like this, spark dramatic change. This is why I write.
The verbal link between conservatism and conservation was not to be missed. Ultra-high net worth networks were represented whose conservative side could easily see that conservation of the wildlife and conservation of wealth are extremely interrelated. No one laughed when I told the joke about the two trustees looking down on a burning earth and the one says: " At least we did our fiduciary duty." And the other replies: " Yeah, but dammit, look at all that oil going to waste!" They know that the Arctic ice cap is almost gone and understand the dire situation of the bears described by Chris Morgan.
On the other hand, as value investors the advisors for these family offices have sat and watched any number of times when the next big thing promised to change everything only to fizzle. So we may be wary of saying that this time it is different. And yet the message of the conference was that we are at a unique point in history and that our investments in aggregate may just be enough to stave off the worst of a critical transition. At the same time there is much opportunity for profit through innovation to meet the problems of our time.
There were many refreshing initiatives presented and new possibilities showed up:
• What if The Willow School in New Jersey expanded its ethical, place based model moved on to guide and grow other sister schools globally?
• What if Vital Systems CA became a network connector to all things local and down to earth?
• What if a network of ultra high net worth investors decided to "put care first" in all their investments?
Hazel Henderson with her mini-multi-national Ethical Markets Media conglomerate, described the good news that nature has already solved whatever problems we seem to have dreamed up. The amount of solar energy available to us dwarfs any other resource if we would but focus on it. Alisa Gravitz, founder and CEO of Green America shared the good news that solar production has grown exponentially in the last two years dwarfing nuclear production. She also described the power of opinion on big corporations and how Cheerios was the first of a number of cereal producers who have recently sworn off GMO's. A kind of tide seems to be turning.
Behind all this is an inherent human love for nature and our intimate feeling of oneness with it. Katherine Collins was the former head of Equity Research at Fidelity, who left to re-center on investing as service. In her upcoming book, she posed the question: "What if we invested not in nature but as nature?"
REAL LIFE. REAL NEWS. REAL VOICES.
Help us tell more of the stories that matter from voices that too often remain unheard.