 Dr. Drew Pinsky, an internist, addiction medicine specialist and TV personality, underwent surgery in July to remove his prostate after being diagnosed with prostate cancer, he announced on a blog post on HLN.
Pinsky, who is now 55, initially went to the doctor for a check-up in 2011. There, he took a prostate specific antigen (PSA) test, a common screening test for prostate cancer. Pinsky's doctor found that his PSA level was a "4," up from a "1" -- which for some men could mean something, while for others, it could mean nothing -- and he also had an enlarged central prostate lobe. He was diagnosed with inflammation of the prostate, but because of the slightly elevated PSA score, Pinsky's doctor opted to also conduct a biopsy -- which revealed that he had a low-grade tumor.
Active surveillance was the approach Pinsky and his doctor decided together to take until, two biopsies later, it became clear that the tumor was spreading. Pinsky opted to have a radical robotic prostatectomy in July 2013 -- essentially, a surgical procedure where the prostate gland is completely removed from the body. And good thing he opted to have the procedure; he wrote that "the tumor had a 'finger' on it that was millimeters from being contained. It was ready to spread, and would have, had it not been removed."
So why didn't Pinsky elect to have the prostatectomy earlier, when it first became clear that he had prostate cancer? He wrote:
My years of training and experience had taught me not to panic about prostate issues. Research shows 30 percent of low-grade prostate tumors get worse during a 10-year span. Thirty percent get better. Thirty percent stay the same.
Indeed, not all prostate cancer tumors are the same. Some tumors grow so slowly that, if it's discovered in a man who is of an older age who has a limited life expectancy, it may not grow rapidly enough to pose a health risk. It's also a good option for men whose tumors aren't causing any symptoms, or if it seems to be confined to just one part of the prostate, the Mayo Clinic noted.
During active surveillance, a doctor will continuously monitor the growth, if any, of a prostate cancer tumor. What active surveillance does not entail, is drugs, surgery or radiation. The tumor is monitored with ultrasounds, PSA tests, digital rectal exams and biopsies (to determine aggressiveness), according to the American Cancer Society.
That's not to say that every man with a low-risk prostate cancer tumor will opt for active surveillance. The University of California, San Francisco, points out that the idea of having cancer -- even if it's not yet harmful -- can make some men uncomfortable, while other men may not want to do regular checkups with their doctor. However, active surveillance is an option for men who don't want to experience negative side effects from cancer treatment, such as erectile dysfunction and urinary incontinence.
Indeed, Pinsky pointed out in his blog post that fears about cancer treatment side effects often keep men from getting screened for prostate cancer in the first place. He wrote:
What concerns many males faced with prostate cancer is not the cancer itself, but possible incontinence, and sex. Nerves at the base of the penis, necessary for an erection, can be irreparably damaged by surgery and radiation. Research shows that many men do not get tested for prostate cancer because they fear the effects of surgery they may not even need!

I returned to work 10 days after the surgery. In hindsight, the job(s) could have waited. I am working out again, eating well and feeling very good. I'll begin running again soon. The only remnant of cancer surgery is six small scars on my torso. They are fading fast. I'm hopeful I am cured.
Before You Go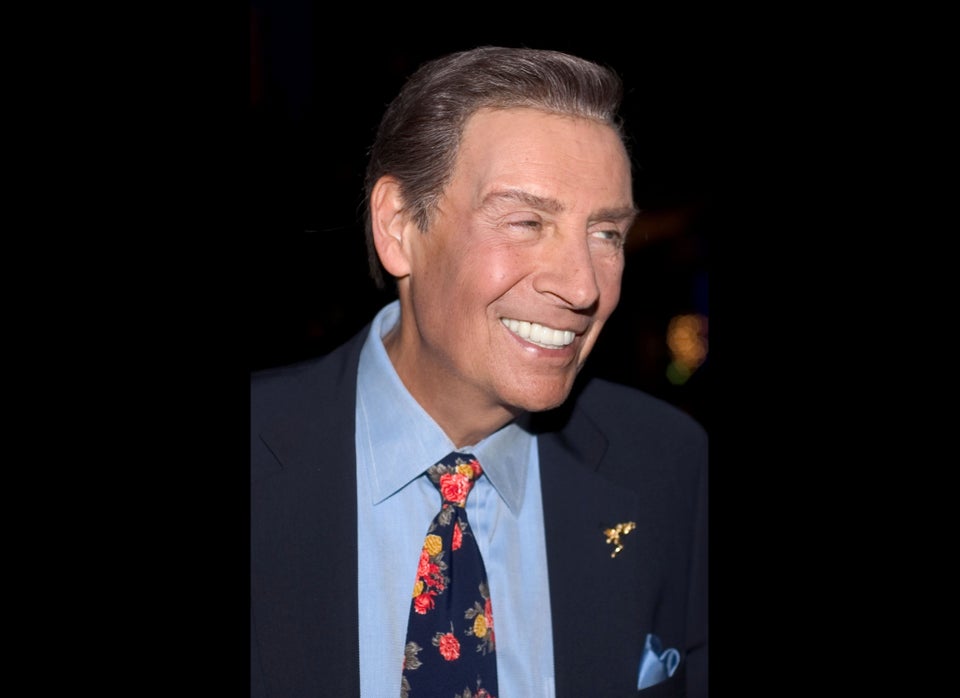 Famous Faces Touched By Prostate Cancer