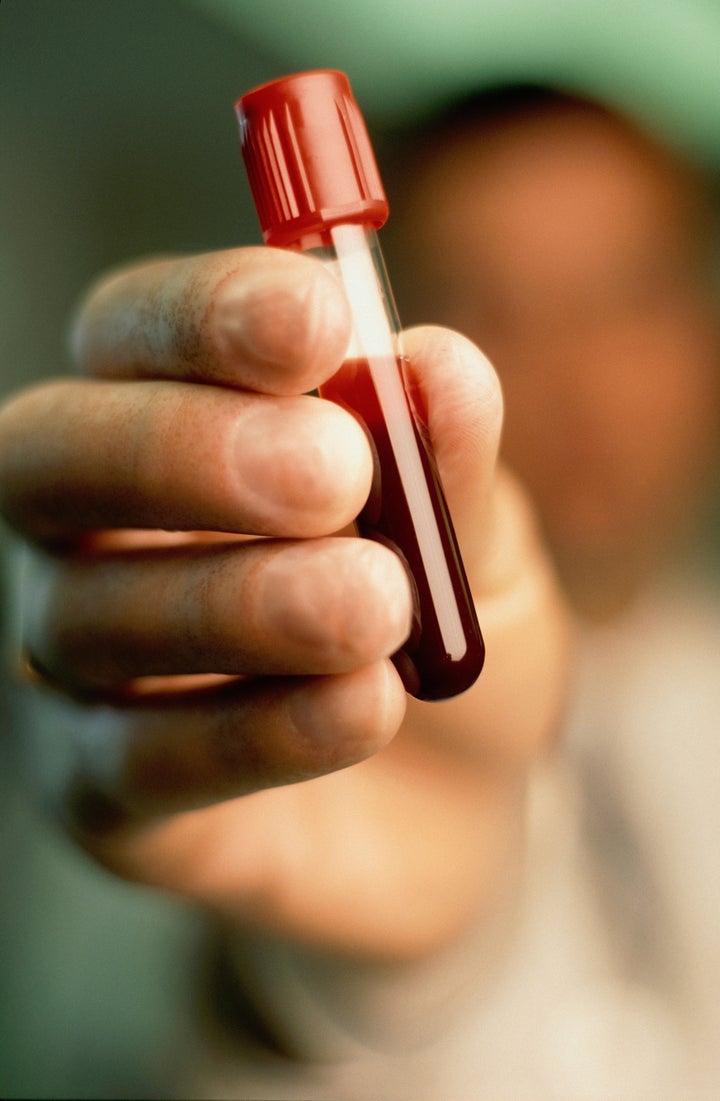 WASHINGTON -- No major medical group recommends routine PSA blood tests to check men for prostate cancer, and now a government panel is saying they do more harm than good and healthy men should no longer receive the tests as part of routine cancer screening.
The panel's guidelines had long advised men over 75 to forgo the tests and the new recommendation extends that do-not-screen advice to healthy men of all ages.
The recommendation by the U.S. Preventive Services Task Force will not come as a surprise to cancer specialists.
Yet, most men over 50 have had at least one PSA blood test, the assumption being that finding cancer early is always a good thing.
Not so, said Dr. Virginia Moyer of the Baylor College of Medicine, who heads the task force.
"We have put a huge amount of time, effort and energy into PSA screening and that time, effort and energy, that passion, should be going into finding a better test instead of using a test that doesn't work," Moyer told The Associated Press late Thursday.
Too much PSA, or prostate-specific antigen, in the blood only sometimes signals prostate cancer is brewing. It also can mean a benign enlarged prostate or an infection. Worse, screening often detects small tumors that will prove too slow-growing to be deadly. And there's no sure way to tell in advance who needs aggressive therapy.
The task force analyzed all the previous research on this subject, including five major studies, to evaluate whether routine screening reduces deaths from prostate cancer. The conclusion: There's little if any mortality benefit.
But there is harm from routine screening: impotence, incontinence, infections, even death that can come from the biopsies, surgery and radiation, Moyer said.
One study estimated 2 of every 5 men whose prostate cancer was caught through a PSA test had tumors too slow-growing to ever be a threat.
Yet Moyer said 30 percent of men who are treated for PSA-discovered prostate cancer suffer significant side effects, sometimes death, from the resulting treatment.
About a third of men ages 40 to 60 have brewing prostate cancer but "the huge majority of them will never know it in their lifetime if they are not screened," she added.
The task force previously had considered the evidence for or against PSA screening inconclusive. The new recommendation says not to routinely screen. That recommendation is a draft that is open for public comment beginning this week.
"We have been long concerned, and it has been apparent for some years, that some supporters of prostate cancer screening have overstated, exaggerated and in some cases misled men about the evidence supporting its effectiveness," said Dr. Otis Brawley of the American Cancer Society in a statement. "We need balanced, truthful information to be made widely available to physicians and patients when making important health decisions."
The society advises men to consider the pros and cons of PSA screening before deciding on their own. In a blog post, ACS' deputy chief medical officer, Dr. Len Lichtenfeld explained:
The American Cancer Society went through the same evidence a couple of years ago and had the same discussions. We elected to say to men that we did not know whether or not PSA testing saved lives, but thought the best approach was for men and their health professionals to have a clear discussion, outlining the benefits and risks before embarking on a program of PSA testing. And that remains our recommendation today.
He added, however, that the evidence of benefit was "certainly not overwhelming, if it existed at all."
Other experts are more critical of the new recommendation.
Dr. Guan Wu, a urologist with the University of Rochester's Medical Center, said he is clearly against it.
"I applaud USPSTF's efforts in evaluating the use of the PSA ... however, I am deeply concerned that following the recommendation may actually do harm to many men at risk for prostate cancer," he said. "In the U.S., approximately 33,000 men die from prostate cancer each year due to advanced disease."
Wu said that while the test is not perfect and more patients are likely to go through "unnecessary" prostate biopsy, testing can help patients make informed decisions about treatment options. He worries the new recommendation will confuse primary care physicians and the general public.
But Moyer said the recommendation only means that doctors shouldn't bring up the option for healthy men. If a man asks for a PSA test and wants it after being informed of the evidence, he should receive it, she said. Likewise, it's appropriate to use PSA tests to examine a man with possible prostate symptoms.
Support HuffPost
A No-B.S. Guide To Life
Related
Popular in the Community