Most 2-year-olds don't show up to preschool with a custom design from a tattoo artist on their leg. Logan Lansborough is just that cool.
Artist Michael Joseph Curatello painted the character Bubbles from "Finding Nemo" on the little boy's prosthetic.
(Story continues below photo.)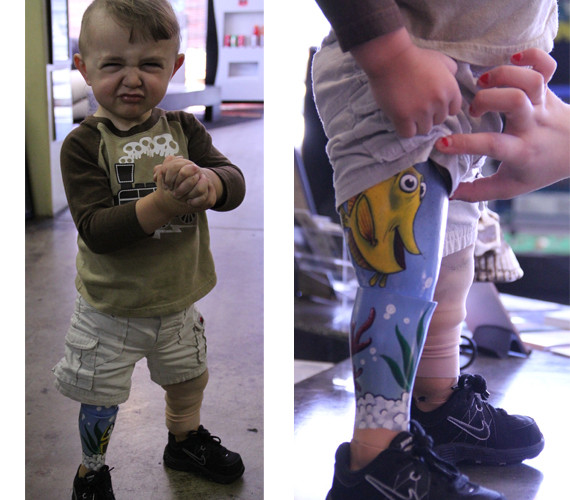 Logan was born with a condition called Congenital Absence Of The Tibia, resulting in him having bilateral amputation -- his right leg above his knee, and his left at the ankle.
His parents, Mike and Tina, asked Curatello to make Logan a custom Bubbles leg. "If you ever saw how Logan is with bubbles you would know why we thought that was a perfect fit," dad wrote in an email to HuffPost.
Their hope is that the design will lessen any possible alienation Logan might feel at school. However, Dad says that because of his son's personality (just look at that smile!), making friends probably won't be an issue.
Click through the gallery below to see more photos of Logan's "tattoo".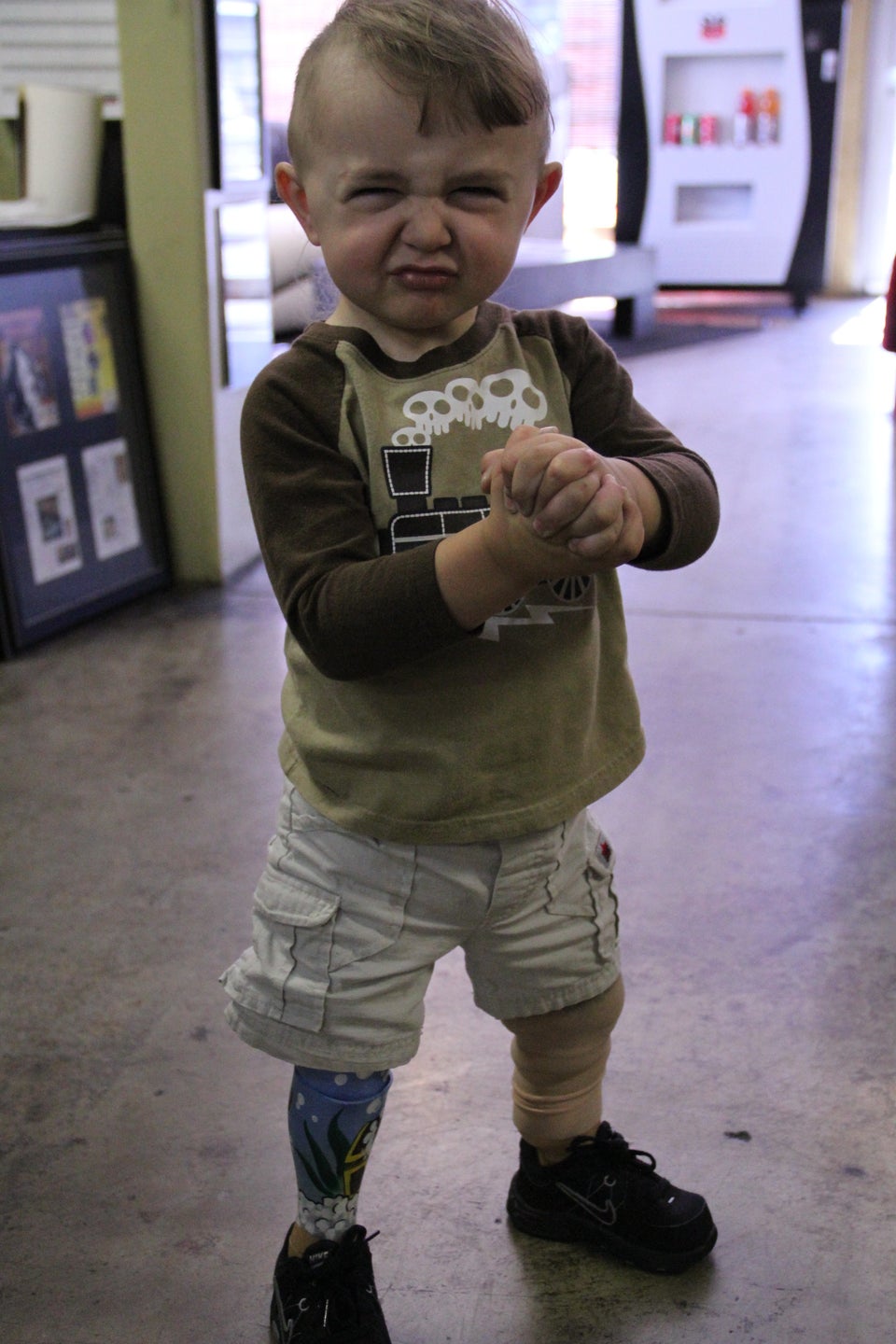 Logan's Bubbles Design
Popular in the Community