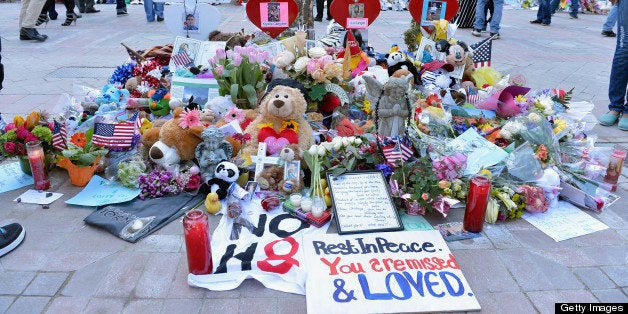 BALTIMORE _ A Linthicum, Md., firm is among several orthotics and prosthetics companies that will offer victims of the Boston Marathon bombing artificial limbs at no charge if their insurance doesn't cover all or some of the costs of the devices.
Dankmeyer Inc., founded by an amputee who lost a leg in a childhood skating accident, joined with other firms late last month in announcing the Coalition to Walk and Run Again. The companies have agreed not to charge victims who provide a doctor's note proving they don't have insurance to cover the devices, which cost $8,000 to $60,000.
Manufacturers of prosthetic components agreed to provide knee, foot and other parts to enhance the use of basic prosthetics. Some components will enable the amputees to run again.
"We hope this gives the victims peace of mind to know they will be able to have prosthetics _ and not have to worry about if their insurance will cover it _ so they can get back to their previous lifestyle," said Charles Dankmeyer, whose father started the company.
Erika Brannock, a 29-year-old teacher at a Towson, Md., preschool, is among those Dankmeyer hopes to help. Brannock had her left leg amputated, family members told The Baltimore Sun. She was at the race cheering on her mother when the explosion occurred.
Dankmeyer CEO Mark Hopkins said he has been in contact with friends of Brannock's about helping her with any costs. Hopkins said amputees can generally be fitted with a prosthetic a month after surgery to remove the limb.
Members of the coalition said it is too early to know how many people they will be able to help. The bombing killed three people, injured at least 264 and took the limbs of 14, according to The Boston Globe.
Dankmeyer and the other firms will cover the cost of the prosthetic but not doctor and physical therapy fees.
Advocacy groups say insurance doesn't always cover the cost of prosthetics. Some companies put a $1,000 cap on how much they will pay while others cover one device in a lifetime, according to the American Orthotic & Prosthetic Association. Prosthetics must be replaced every five to seven years.
In Maryland, the General Assembly passed a prosthetic parity bill in 2009 that removed caps and exemptions that made the devices costly for patients. Prosthetic parity legislation at the federal level has seen little movement in Congress.
The announcement by the orthotics and prosthetics companies comes as others have pledged to help the victims as well. Country star Kenny Chesney started the Spread the Love fund to help those who lost limbs. Proceeds from the sales of a single by that name will be used to help buy prosthetics and provide other care to amputees.
(c)2013 The Baltimore Sun
Distributed by MCT Information Services