U.S. Army Sgt. Gary Walters was actually relieved when his lower right leg was finally amputated because it reduced the excruciating pain. But when his prosthetic started causing him problems, the resourceful vet invented a solution to make sure he could live suffering-free.
While serving in Iraq in 2005, the father and husband was severely injured by an improvised explosive device. His doctor urged him to avoid the amputation route, but when the pain grew to be too intense -- Walters had his lower right leg amputated.
At first it was a relief, and he was walking on his new prosthetic within six weeks. But the prosthetic, as is the case with most amputees, didn't allow the amputated limb to breathe enough, causing Walters to experience discomfort and sometimes have to take a break from using the artificial limb altogether.
"If you get a good blister you might be out of your leg for a day or two," Walters told the Silicon Hills News. "If that doesn't heal and becomes a real sore, you might be out of your leg for a week or two."
When Walters told his doctor about his discomfort, the physician recommended applying additional deodorant to the affected area. There was simply no other solution available.
At the time, Walters was studying engineering at the University of Texas at San Antonio. So, he decided to propose developing a cooling device for prosthetics for his capstone project.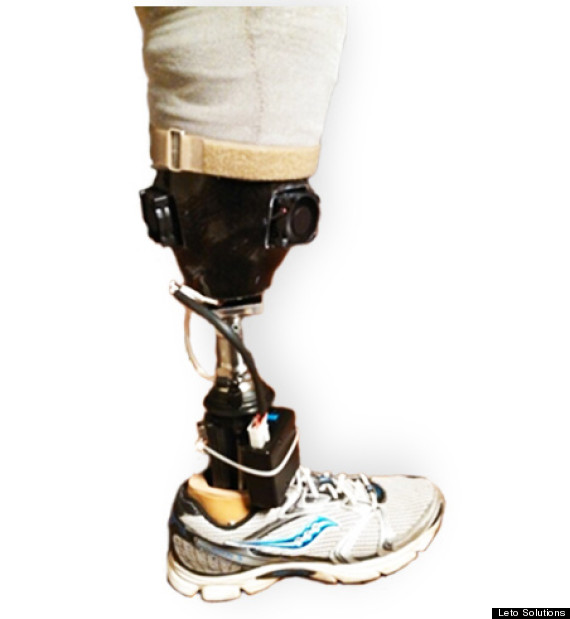 The system is now being sold through Leto Solutions, which won first place in the UTSA CITE $100,000 Student Technology Venture Competition last year.
Often it's the patients, who are intimately aware of what needs to be fixed, who are able to contribute the greatest innovations.
After four-time X Games medalist Mike Schulz had his left leg amputated after a snowmobile accident in 2008, he was determined to get right back in the game, CNN reported.
But after learning that there was no prosthetic available that would grant him the kind of mobility he needed -- he wasn't dismayed. He went out and invented one himself.
He started tinkering with equipment and eventually developed the Versa Foot, a prosthetic that allows amputees to partake in a number of extreme sports, including snowmobiling, snowboarding and wakeboarding.
He, like Walters, is now helping other amputees live a more fulfilling and active lifestyle.
REAL LIFE. REAL NEWS. REAL VOICES.
Help us tell more of the stories that matter from voices that too often remain unheard.
BEFORE YOU GO
PHOTO GALLERY
Sgt. Gary Walters