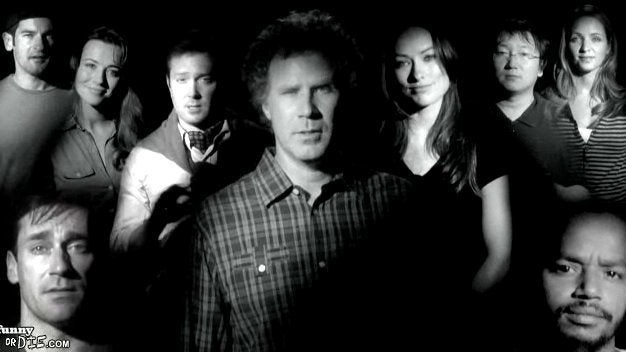 In a satiric video from Funny or Die, Will Ferrell, Jon Hamm, Olivia Wilde, and other celebs band together to "protect" insurance company profits from the evils of health care reform.
"People are saying a lot of mean things about health insurance companies and their executives and it's gotta stop," pleads Thomas Lennon.
"These great business men are American heroes," says Linda Cardellini.
"So why is Obama trying to reform health care when insurance companies are doing just fine making billions of dollars in profit?" Will Ferrell asks.
Funny or Die has history of using celebrities and humor to take a stance on political issues. Last year they released "Prop 8: The Musical" starring Jack Black, Neil Patrick Harris, Margaret Cho, and more satirizing the push for a ban on gay marriage in California.
This "Insurance PSA," paid for by and produced with MoveOn.org, ends with a call to action, asking people to call their congressmen and tell them we need a strong public option.
Support HuffPost
The Stakes Have Never Been Higher
Related
Popular in the Community