In these warm early days of summer, parks are generally filled with kids playing through the long daylight hours. But right now, in a dark echo of the pandemic, schoolyards and playgrounds throughout the Northeastern U.S. sit empty. N-95 masks are again in high demand as air quality remains "unhealthy" and even "hazardous" with the smoke from Canadian wildfires.
In New York City, the air quality index on June 7 topped 300, and a day outdoors was said to be the equivalent of smoking seven cigarettes.
Parents are left wondering when it will be safe to send their kids outside again and what else they can do to protect their children's health.
HuffPost spoke with several doctors about how parents can manage this crisis.
Be aware of the air quality index.
Dr. Juanita Mora is an allergist and immunologist and a medical spokesperson for the American Lung Association (ALA). She recommends that people keep track of the air quality index (AQI), which you can do using the weather app on your phone.
"An orange or red day... that's when breathing that harmful air can be detrimental to the health, especially of the most vulnerable populations," Mora said.
The AQI tracks ozone and particle pollution (such as what's in wildfire smoke) using a 0-500 scale. When the air quality is over 100 (orange), sensitive groups, such as those with underlying respiratory or cardiovascular disease, may be at risk. An AQI of 150 or above (red) is considered "unhealthy," and even those not in a higher-risk group may experience symptoms. An AQI of over 200 (purple) prompts a health alert for everyone, and once it tops 300 (maroon) — as it has during the current crisis — it's considered hazardous and an emergency condition.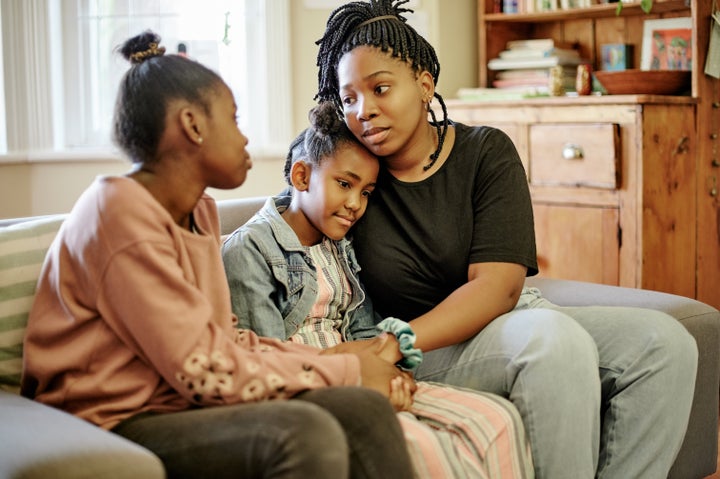 Understand that children are particularly vulnerable.
"Children's lungs are still developing and growing, so toxic pollutants can have an impact on their future health," said Dr. Terry Noah, a pediatric pulmonologist at the University of North Carolina School of Medicine. "They breathe through their mouths more than adults do, which bypasses filtering of particles in the nose. They also tend to engage in outdoor activities more than adults."
He continued, "Very young children, children with asthma or other chronic respiratory conditions, and those living in resource-poor environments are especially vulnerable."
Mora explained that the fine particles from the wildfire smoke are only "one-third the size of one hair on our scalp." This means they can easily enter through your nose and mouth and make their way to your lungs — and, in children, the distance they have to travel is even shorter.
As Noah mentioned, kids' future health can be impacted by their exposure to pollution today.
"Children's lungs continue to grow and develop into early adolescence. And we have good research data that shows that children who are chronically exposed to high concentrations of air pollution may have smaller lungs than children who do not have chronic exposure to pollution," said Dr. Stephanie Lovinsky-Desir, chief of the pediatric pulmonary division at Columbia University Irving Medical Center.
Keep children indoors when the AQI is high.
"It's better for children to avoid strenuous outdoor activities when the AQI is above 100 and especially when above 150," Noah said. Outdoor sports, games, biking and other activities need to go on hold.
While the air outdoors is often cleaner than the indoor air, once the AQI turns orange or red, this is no longer true.
Make the indoor air as clean as possible.
Indoor air quality varies, however, and you can do a few things to keep the air inside your home as clean as possible. "If the indoor environment has smokers, vapers or sources of burning like wood fires or candles, staying indoors won't be as protective," said Noah. Gas stoves are another source of harmful emissions.
"It is important during these poor air quality days that we reduce exposures to these other indoor pollution sources to make sure we keep the indoor air safe," Lovinsky-Desir said.
Air conditioners and air purifiers with HEPA filters offer another level of protection from fine particle pollution, which you may see referred to as PM2.5 or PM10.
"With good HVAC systems and air filtration in place and reducing indoor sources of pollution, we can significantly improve indoor air quality compared to outdoor," Lovinsky-Desir said.
A Centers for Disease Control and Prevention (CDC) review estimates that "50-75% of indoor PM2.5 can be removed by mechanical (HEPA) filtration systems," Noah said.
The issue with these systems is equal access. "Air purifiers and HEPA filters can be very helpful to reduce indoor particulate pollution, such as what we're seeing with wildfire smoke. Unfortunately, these are not readily available to everyone. Thus, this air quality issue represents yet another health equity issue," Lovinsky-Desir said.
The Environmental Protection Agency suggests that families with vulnerable people create a "clean room" in their home by setting up a portable air cleaner in a room with no fireplace and as few windows or doors as possible.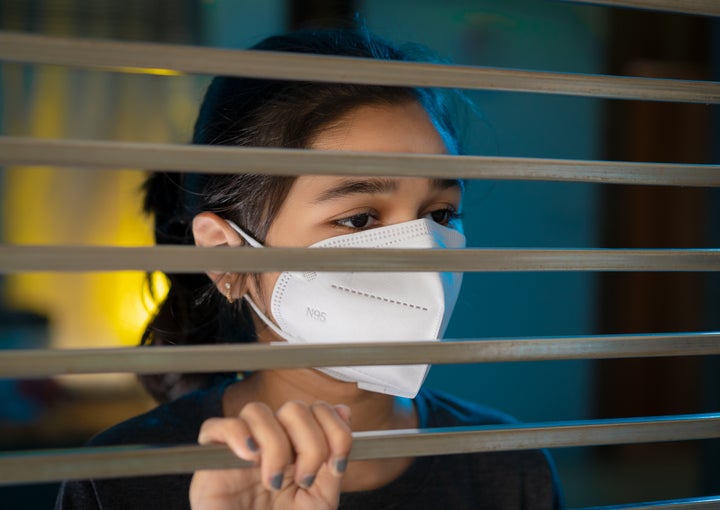 Have children wear N-95/KN-95 masks when outdoors.
Unlike COVID-19, the dangerous air is now outside rather than in. Mora says the ALA recommends a mask that blocks fine particle pollution to "help decrease the amount of inhalation of this smoke."
Children with asthma or other conditions should probably wear a mask once the AQI tops 100, she said. Otherwise, healthy children should mask up when it's 150 or above. At the hazardous levels produced by wildfire smoke currently, everyone should minimize time outdoors and mask up when they step outside.
Stay on top of any medical treatments.
If your child has asthma or any other condition that makes them vulnerable to air pollution, it's important to adhere to any maintenance treatment to keep their condition under control.
Mora added that it's important to recognize symptoms such as eye irritation, scratchy throat, shortness of breath, chest pain, wheezing or dry cough. Families should be in communication with their doctors and have a plan in place should symptoms arise.
For more information, parents can check out:
Before You Go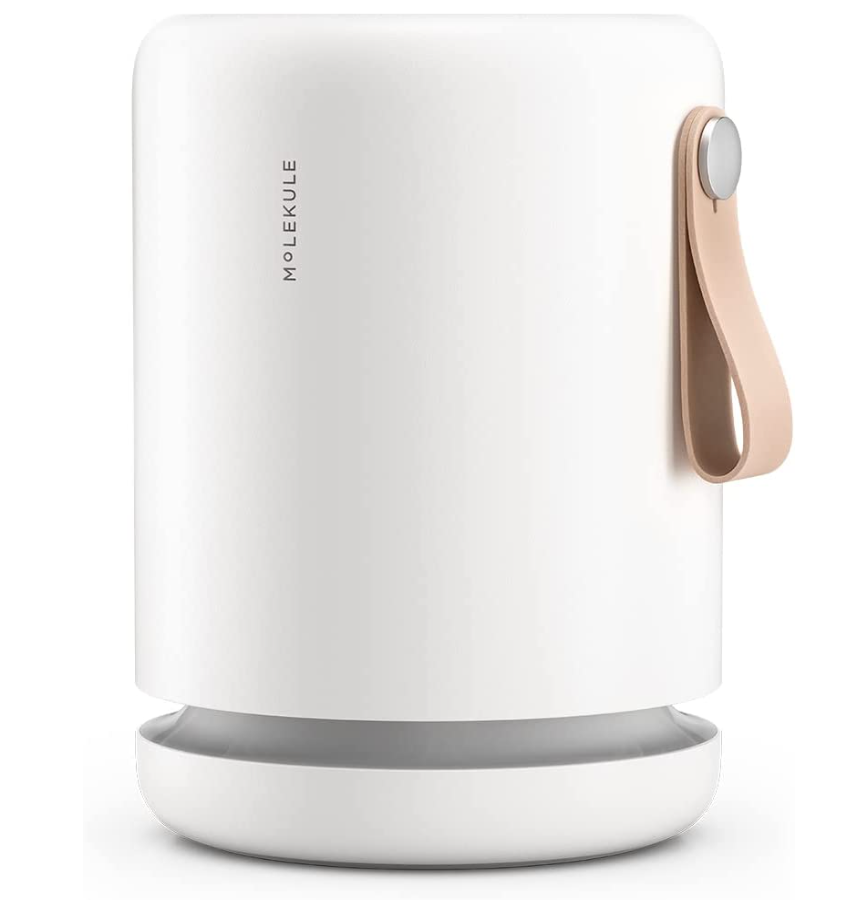 HEPA Air Purifiers That Can Filter Out Smoke