This post is part of the Global Moms Relay. Every time you share this post, Johnson & Johnson will donate $1 (per action), up to $250,000, to the Global Moms Relay, to help improve the health and well-being of moms and kids worldwide in support of MAMA, Shot@Life, and Girl Up. Scroll to the bottom to find out more.
Even though motherhood is universal, each woman has her own unique story, and these stories offer a wealth of knowledge that should be shared with all women around the world. I became even more aware of this while I was photographing a series of images titled 'My Pregnancy,' in which I captured pregnant women from all walks of life in settings inspired by the beauty found in elements of nature that also bring forth new life. I photographed seeds, eggs, buds, cocoons, nests and bulbs, and visually connected these beautiful nature elements with photographs of pregnant women -- in my own way linking the continuous cycle of life.
In participating in this year's Global Moms Relay, I was asked to share a story of how a mom has changed my life. But having met so many amazing moms, how could I isolate just one? Hence I've chosen six images of inspirational women to share with you, paired with a little background on each. I hope many of you will be able to identify with these stories.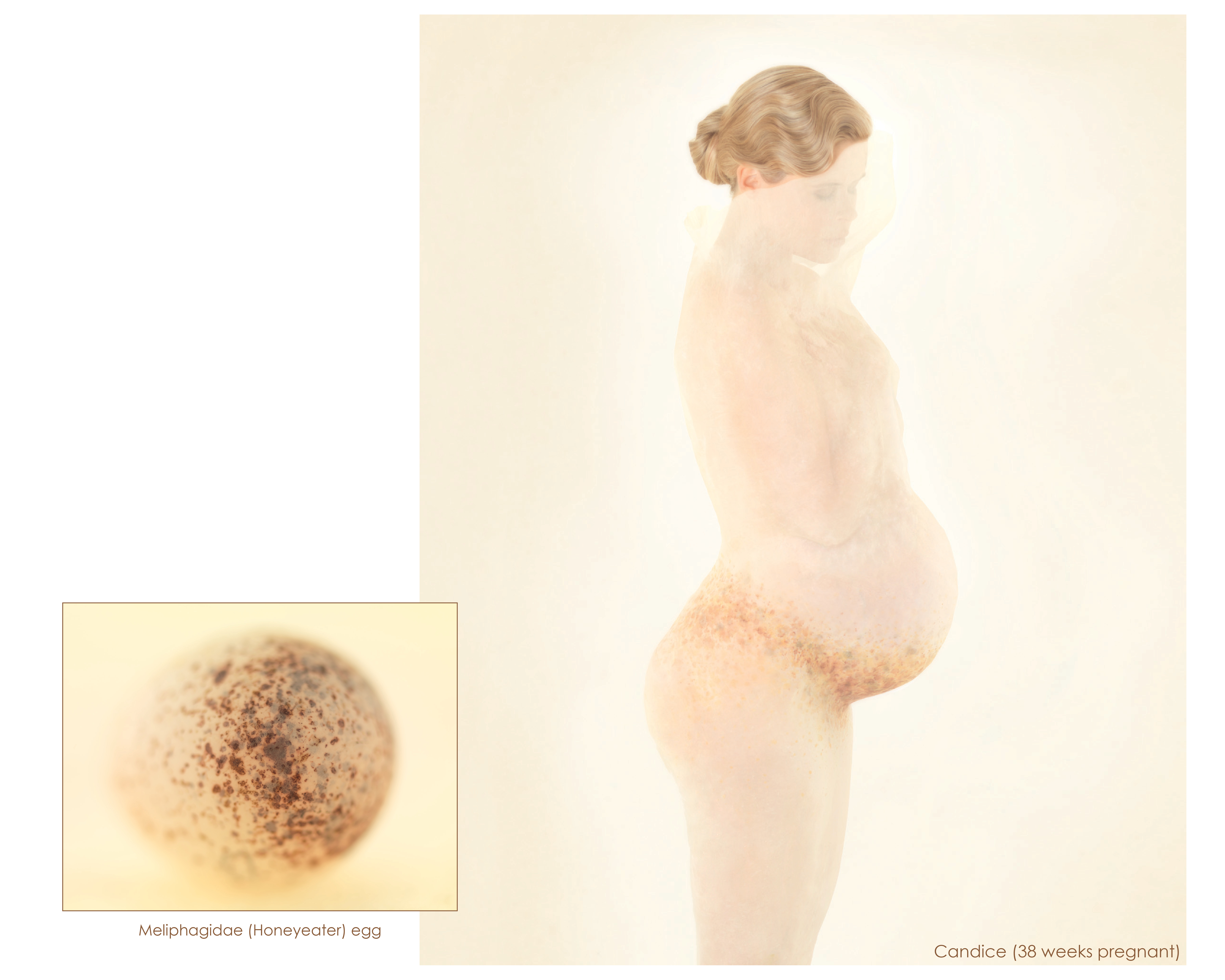 Candice went through early menopause in her twenties and was told she'd never be able to get pregnant. But Candice then met the love of her life and told us about the huge difference this made in allowing her body and soul to heal. She eventually fulfilled her dream of having a family -- a true testament to the saying "love conquers all." What better visual metaphor to represent the miracle of new life than to photograph Candice, inspired by a delicate little bird's egg.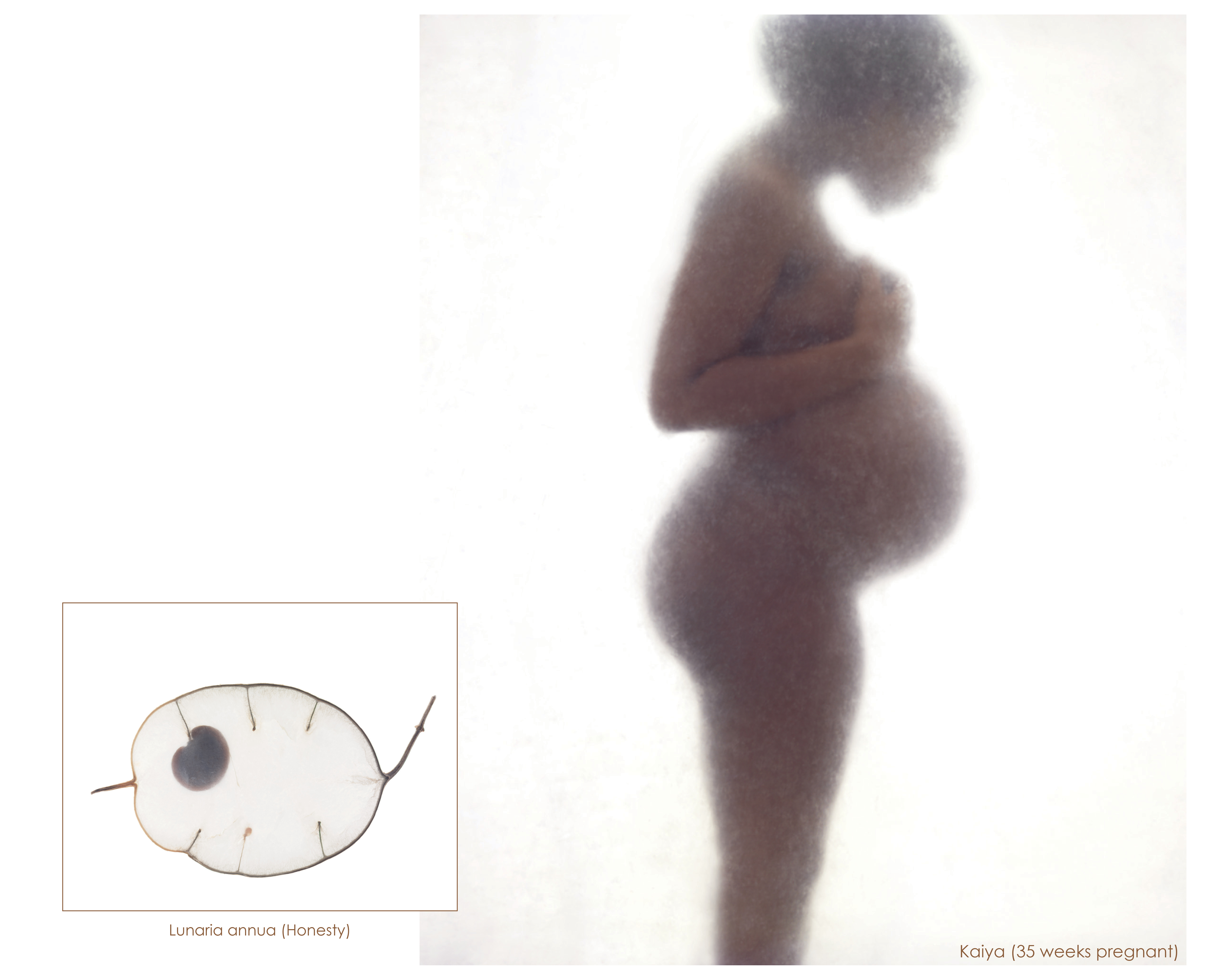 Kaiya was a 19-year-old college student with her whole life ahead of her when she discovered she was pregnant. Kaiya's story offered a unique perspective on pregnancy and young motherhood from a teenage point of view. Kaiya had such respect for her family and her rich cultural heritage, and she stressed the importance of her family's support. She also offered some very wise words for other young women who may find themselves in a similar situation: "Don't ever forget your true self. Don't think that just because you are young and you're having a baby and it's hard and all your friends and other teenagers around you don't have the huge responsibility, don't think that you can't do it. Stay motivated. You are your own person."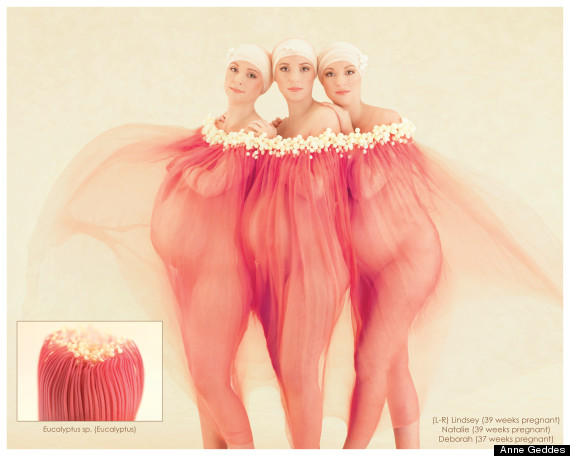 Every pregnancy is miraculous, but I just had to include these three extraordinary women who have a remarkable story. Lindsey, Natalie and Deborah are identical triplets, who found themselves all pregnant at the same time, and all gave birth to baby boys -- two of them on the same day! All this in itself is quite incredible because none of it was planned. Being around these girls always leaves me feeling so positive -- they're like a small flock of birds constantly finishing each other's sentences and reading each other's minds. And when one cries, they all cry! I had to laugh when Deborah's husband Graham told me at the shoot, "If you marry one, you marry them all." Wouldn't that be true!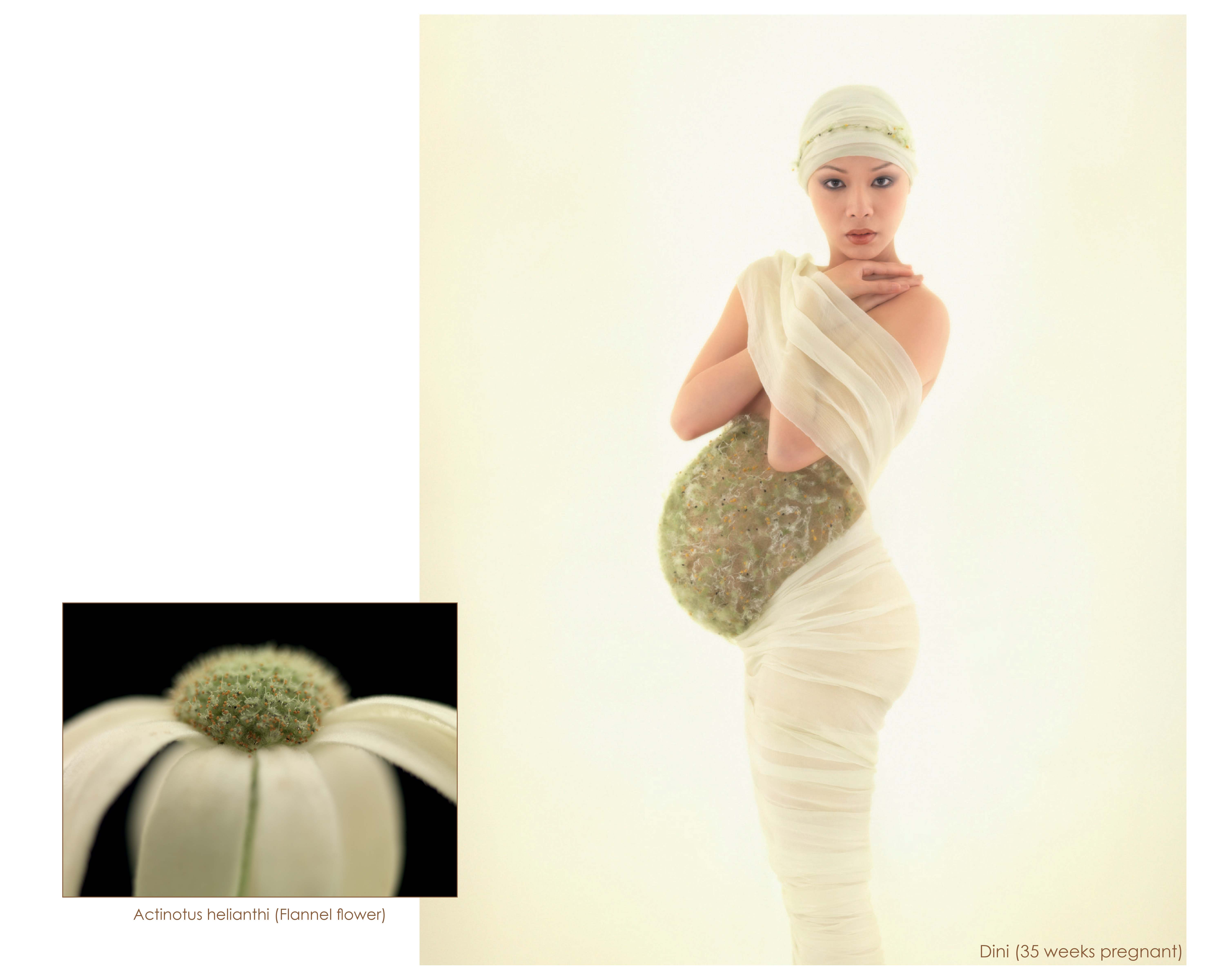 Dini's story is one that I'm sure many of you can relate to. Having suffered multiple miscarriages, Dini spoke about falling into a dark tunnel of depression, feeling like a failure as a woman and making her question her relationship and whole set of values as a person. However, love triumphed in the end. With patience, work and the support of her husband, Dini came out the other side and welcomed the arrival of their beautiful son, Mason.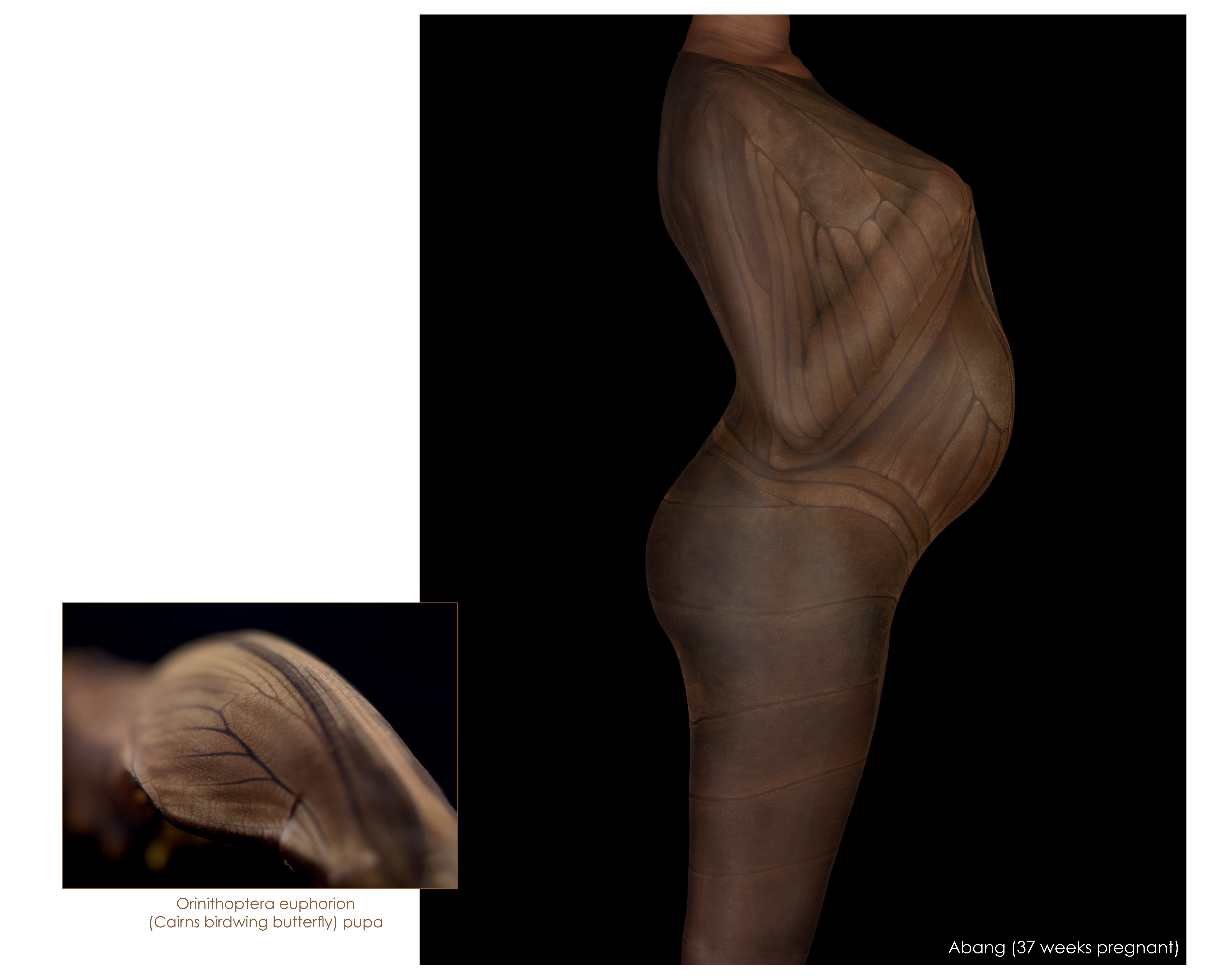 Abang's story is truly courageous. Born during the civil war in Sudan, she was separated from her family at the age of 5 and fled to Australia as a refugee when she was 18 years old. Despite her traumatic past, Abang has made a happy and successful life for herself in Australia, going on to college and acquiring both a bachelor's degree in Arts Media and a master's degree in Teaching. During her pregnancy, Abang had very low blood platelets and was closely monitored throughout the whole nine months. She told me she often wondered whether she would have survived a similar pregnancy if she had remained in Sudan. In underdeveloped countries, many women still unnecessarily perish during pregnancy and childbirth. As women, we should collectively strive to create a universal and equal standard of health care for all.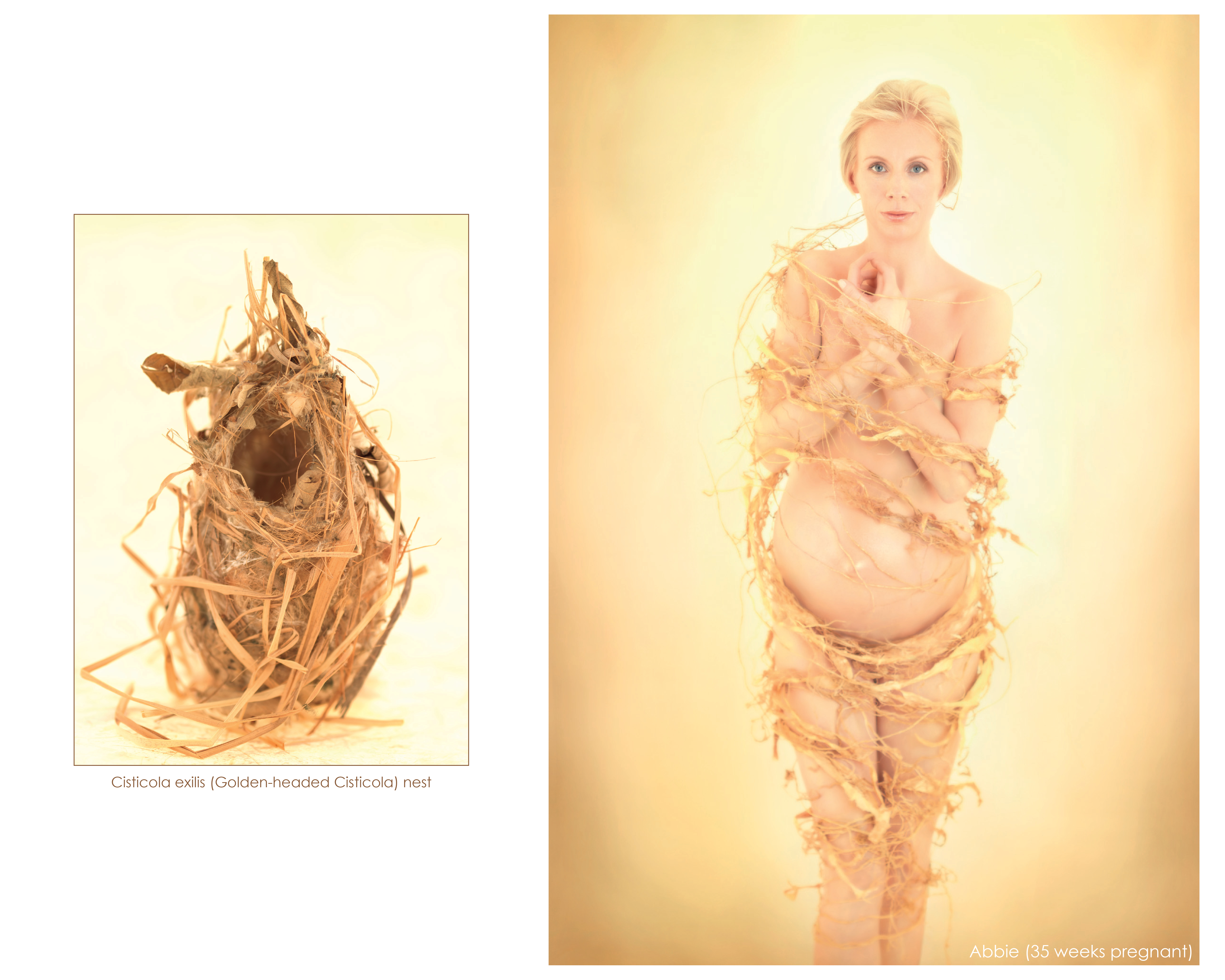 If you've become pregnant through IVF or are considering going through the process, you'll surely identify with Abbie. Abbie told me how she and her husband Tom found themselves on an "emotional rollercoaster" -- having to call on huge reserves of strength, courage and patience to overcome so many uncertainties along the way. Good luck to everyone out there who is going through the IVF process, and you will be encouraged to know Abbie and Tom have since conceived two more babies naturally.
Regardless of how our babies are conceived and welcomed into this world, being a mother is a unique and very powerful experience. Yet the cycle of life makes it also a shared experience for women everywhere, regardless of circumstances, race or religion. Every newborn deserves the same opportunity to thrive. Every time a child is born, a little bit of beauty and goodness replenishes our world. And with the life-saving efforts of the UN to ensure healthy newborn lives, these moms have the ability to dream of their child's part in this beautiful world.
Protect. Nurture. Love. That has been my mantra for the past 30 years of my career as a photographer. I believe that all moms change lives -- and together, we have the ability to change the world for the better -- one newborn at a time.
You share, they give: Each time you 'like' or share this post via the social media icons on this post or comment below, Johnson & Johnson will donate $1 (per action) up to $250,000, to improve the health and wellbeing of moms and kids worldwide through MAMA, Shot@Life, and Girl Up. Every 20 seconds a child dies from a vaccine preventable disease. $1 provides a measles or polio vaccine for a child through Shot@Life -- a campaign to raise awareness, advocacy and funds to get vaccines to the children who need them most. You can also use the Donate A Photo* app and Johnson & Johnson will donate $1 when you upload a photo for Girl Up or Shot@Life, up to $100,000. You can help make a difference in seconds with the click of your mouse or snap of your smart phone. Share this post with the hashtag #GlobalMoms, and visit GlobalMomsRelay.org to learn more.
The United Nations Foundation, Johnson & Johnson, BabyCenter and The Huffington Post created the Global Moms Relay with a goal of improving the lives of women and children around the globe.
* via the Donate A Photo app for iOS and Android. Johnson & Johnson has curated a list of trusted causes, and you can donate a photo to one cause, once a day. Each cause will appear in the app until it reaches its goal, or the donation period ends. If the goal isn't reached, the cause will still get a minimum donation.
Related