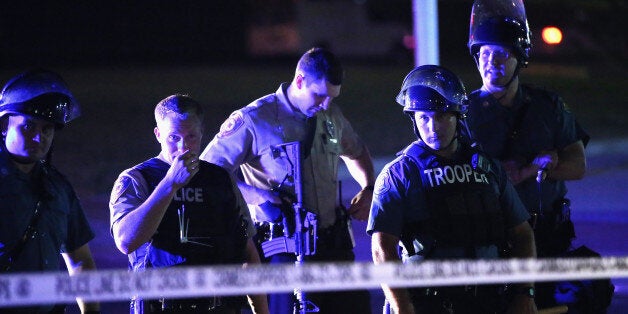 Are we at war? I need to ask this question because it sure seems like we are. Although, the real question is what kind of war is it? Are we talking about the war on guns? Are we talking about the war on crime? Or are we talking about the war on drugs?
If your answer to this question is all of the above, then please go back to your couch and watch Fox News. But, if your answer is none of the above, then perhaps we are of the same mindset. The last few weeks have been filled with anger and continual disappointment as familiar images and videos continue to populate Facebook timelines and Twitter feeds. They capture Black people harassed, abused, and killed by various police officers across the country.
Did we somehow get transported to District 11? Are we now offering up our youth and elders as tribute so that the rest of the country can feel safe? The motto of many police departments across the United States is to "Protect and Serve," correct? Who is being served and who is being protected?
Most of us have a long list of people of color who have been killed in non-action. I can give you three names just from the last several weeks.
Mike Brown. John Crawford. Eric Garner.
Eric Garner was killed by the NYPD in front of several eyewitnesses. We all saw this video too many times as he screamed, "I can't breathe." John Crawford was killed a few days ago in Beavercreek, Ohio by police for carrying a toy gun in Walmart. Mike Brown was killed by police in Ferguson, Missouri for a reason that is still unclear.
All of this is senseless and yet we all anticipate the inevitable victim blaming. Despite what you may hear none of them deserved to die. So what if Eric Garner had some priors? So what if John Crawford's gun was a pellet gun that looked real? I'm sure by the end of this week there will be some story criminalizing Mike Brown who was scheduled to start college Monday.
Are we being dehumanized? Or is it normal for law enforcement in Los Angeles to beat a Black woman on the side of the road? Who are they serving and who are they protecting? I know I don't feel safe.
These questions need to addressed, even if we already know the answers.
Support HuffPost
Every Voice Matters
Popular in the Community