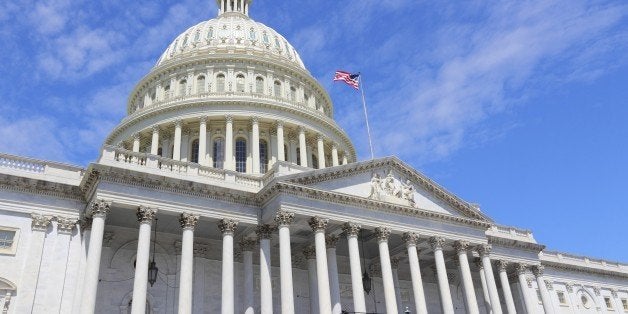 From the recipe for Coca Cola to the formula for WD-40, trade secrets pervade the world around us -- and have for as long as there has been commerce. Innovators of all types, Fortune 500 and solo-inventors alike, rely on trade secret protections, as a speedy and affordable way to safeguard the creativity and inventions that power a search engine or offer a competitive advantage in one's manufacturing process, all while furthering one's business goals.
While trade secrets may be the oldest form of intellectual property, they are also a unique form of IP. Unlike patents, trademarks and copyrights, the value of trade secrets comes from others not knowing about them, in order for their innovation to strengthen their competitive position in the market. Also, unlike the federal protections that have traditionally been afforded patents, trademarks and copyrights, trade secrets have been protected historically not by a federal right but by a patchwork of state statutes.
Today is a new day for American inventors. The President and Congress helped American companies and innovators protect their intellectual property from those engaging in economic espionage by passing and signing the Defend Trade Secrets Act. This new law provides yet another arrow in the quiver of IP protections by creating a federal civil cause of action for trade secret theft, including the availability of a uniform, reliable and predictable means of protecting valuable trade secrets anywhere in the country. Greater access to the federal courts will provide tools when seeking to prevent the transit of trade secrets out of the country and to effect service country-wide. The newly created federal civil cause of action strengthens U.S. trade secret protection, with a choice for the parties between litigation under state statutes in local courts, or under federal law heard in federal courts.
The theft of trade secrets in our hyper-competitive, interconnected, and digital economy threatens prosperity in a way never before imagined. In February 2013, the Obama administration released the Strategy on Mitigating the Theft of U.S. Trade Secrets, recognizing that trade secret theft threatens American businesses, undermines national security, and places the security of the U.S. economy in jeopardy. In January 2015, the USPTO held a trade secret symposium. Business leaders shared stories of threats of their intellectual property being moved across state and international borders with insufficient protection. And as several members of the Commerce Secretary's Advance Manufacturing Partnership and manufacturing advisory councils have underscored, uniform trade secret protection can ensure that a more durable supply chain takes root in the United States to further cultivate innovation. Taking these steps, and heeding these voices, led us to the President's signature today, reflecting this administration's commitment to putting more tools in the hands of business to compete in an interconnected and digital marketplace.
Failure to protect trade secrets stifles innovation and impedes economic growth. In fact, trade secret theft costs U.S. innovators more than an estimated $300 billion annually. Increasingly the result of cyber espionage, this theft may be the largest wealth transfer in history. Plain and simple, American innovators need strong tools to protect their 'secret sauce' from getting into the wrong hands. As Under Secretary of Commerce for Intellectual Property and Director of the U.S. Patent and Trademark Office, I continue to advocate for a strong innovation ecosystem. This includes appropriate protections for IP of all kinds: trademarks, patents, copyrights, and trade secrets. IP-intensive industries contribute 34.8 percent of our U.S. gross domestic product (more than $5 trillion dollars) and support at least 40 million jobs. That's why the administration remains on the forefront to ensure effective trade secret protection both domestically and internationally.
Thanks to the leaders of the House and Senate Judiciary Committees, and the bipartisan leadership of Senators Orrin Hatch (R-UT) and Chris Coons (D-DE) and Representatives Doug Collins (R-GA) and Jerrold Nadler (D-NY), the Defend Trade Secrets Act of 2016 is now law. It is my hope that Congress does even more to make sure American ideas are protected and our companies are competitive. The Trans-Pacific Partnership would be the first trade agreement to impose criminal penalties on those who steal our companies' trade secrets. It would extend these protections across the Asia-Pacific - a region covering nearly 40 percent of the global economy.
No matter the industry, whether telecommunications or biotechnology, traditional or advanced manufacturing or software, trade secrets are an essential driver of innovation and need to be afforded proper protections. As innovators recruit venture capital and deliver new products to market, or build on the foundation of corporate success, they can have greater confidence in legal recourse if their critical trade secret is misappropriated. Trade secret owners now also have the same access to federal courts long enjoyed by the holders of other types of IP.
Popular in the Community