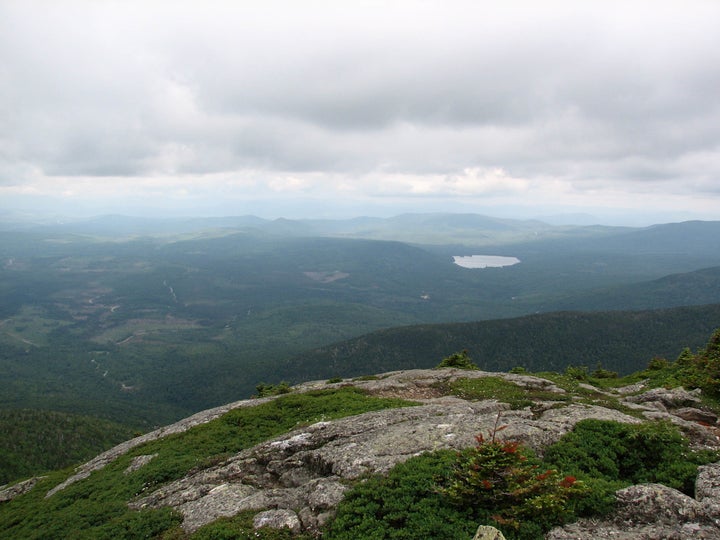 The private sector—and corporate America in particular—has led the charge on an array of sustainability issues, climate change most prominently, for years. Many are now stepping up to address one of the most urgent challenges today: the loss of America's invaluable working forests.
Protecting these forests—which provide jobs, timber for our homes, and pulp and fiber for paper and packaging—represents a leadership opportunity for corporations regardless of sector, especially those committed to taking responsibility for their most significant environmental footprints.
This week, U-Haul and C&S Wholesale Grocers announced they are joining with The Conservation Fund in an initiative that will contribute to the continuing conservation of more than 8,700 acres of working forestland in New England. Both of these companies use significant amounts of wood fiber in order to serve their customers every day. U-Haul relies on forests for millions of moving boxes, while C&S uses wood pallets to ship food and groceries to thousands of stores. Both companies have committed to offset a portion of their forest footprint by contributing to the conservation effort surrounding New Hampshire's Success Pond.
A collaborative effort between The Conservation Fund, the U.S. Department of Agriculture's Forest Legacy Program, and the New Hampshire Division of Forests and Lands—with funding from the two companies—will result in a conservation easement that ensures the forest will be sustainably managed, open to the public for outdoor recreation, and safeguarded from development. And because it will still be a working forest with environmentally-responsible timber operations taking place, it will support more than 20 jobs for loggers, truckers, foresters and more.
This is significant because while many companies have a plan to address their consumption of energy or even water, most don't quantify and account for their impact on the forests that supply the materials they use to package or ship the goods they make or sell. U-Haul and C&S Wholesale Grocers are setting an important example that is not only environmentally responsible, but also business savvy with an eye on more than just the short term.
It's a corporate leadership trend we hope will grow.
Kimberly-Clark, one of the world's largest buyers of pulp, recently promised to commit $4 million in order to further the global efforts to conserve the world's forests in a branding partnership with World Wildlife Fund.
Two years ago, Apple partnered with The Conservation Fund to protect more than 36,000 acres of working forestland in Maine and North Carolina, ensuring sustainable harvesting and a steady supply of timber to paper and pulp mills. Since then, Apple committed to protecting or creating enough sustainably managed forests to cover all its product packaging needs.
Protecting and creating a sustainable supply for the wood we use in products every day is critical if we are to meet our supply chain and sustainability goals. Equally important, our nation's manufacturing sector directly stands to benefit. But neither will happen without action. More than 45 million acres of working forests are at risk of being lost to development in the next 30 years. Once we lose them, we'll never get them back.
Protecting our environment and growing our economy don't have to be at odds with one another. The announcements this week further illustrate how companies can reduce risk to their business objectives while making significant, and strategically important, environmental investments. The far-sighted companies we work with are playing the long-game by demonstrating that business and conservation are strongest when they work together.
Keeping working forests 'working' is the epitome of long-term economic and environmental value. As we all explore opportunities to bolster the private sector's role in corporate social responsibility at the local and community levels, this idea should be high on the list.
It's a solvable challenge, but only if we take the right steps with America's most innovative companies leading the way.
REAL LIFE. REAL NEWS. REAL VOICES.
Help us tell more of the stories that matter from voices that too often remain unheard.