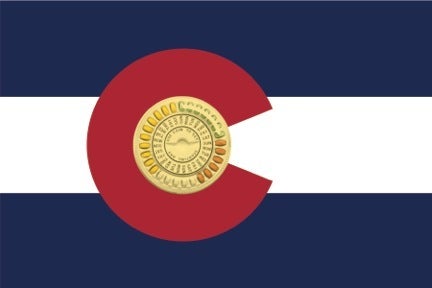 This month, Colorado Governor John Hickenlooper signed a very simple, very important piece of legislation into law. CO HB17-1186 (Pettersen/Coram) allows doctors to prescribe, and women to obtain, a full year's worth of oral contraceptives at a time. This means women won't have to keep making repeated trips to the pharmacy, or remember to mail order, their birth control every few months. Women who work multiple jobs, are in difficult financial circumstances, or who are moving, traveling, or going to school away from their local pharmacist won't have to worry about losing access to their birth control. Allowing a full year's prescription of birth control, as opposed to only a 30, 60, or 90-day supply, is associated with a 30% drop in unintended pregnancy.
And thanks to the Affordable Care Act, this also means women can obtain a full year's worth of oral contraceptives with *zero* additional out of pocket cost. Less than 4% of American women now pay additional out of pocket costs for oral contraceptives because of the Obamacare requirement that it be covered as an essential health benefit by insurance.
But that requirement is under threat by the Trump Administration - as is birth control access in general. The Trump Administration is considering a rule that would allow *any* employer to opt-out of the Affordable Care Act birth control requirement if they cite religious objections. (Notably, this does not apply to any of the other essential health benefits - only birth control.)
A leaked draft of the rule shows it would gut the Affordable Care Act's (ACA) contraceptive-coverage policy, which guarantees millions of women access to birth control without a copay. This includes not just oral contraceptives, but long-acting reversible contraceptives like implants and intrauterine devices (IUDs). IUDs and implants are up to 99% effective, protect automatically, and last from 5-10 years, but their upfront cost of $500-$1200 has been a barrier to access for many women. With that barrier removed in many cases because of the no-copay requirement under the Affordable Care Act, their use has increased exponentially. Millions of women have benefited from preventing unintended pregnancy thanks to the Affordable Care Act - they are able to stay in school, stay on the job, and plan their families.
And now the Trump Administration wants to get rid of that. By eliminating the guarantee of coverage, Trump's rule would take women back to the pre-ACA days when their bosses were in complete control of their health-care benefits. This means a woman's boss will be back in charge of whether she can get affordable birth control and consequently affect her ability to decide whether, when, and with whom to have a child. Once this leaked rule is finalized, it will go into effect immediately allowing objecting employers to start the process of dropping this coverage. As a result, women will begin to lose coverage as employers renew their insurance plans. Unintended pregnancy will increase - with profound negative impact on women, their lives and livelihoods.
This is why those of us in Colorado must continue to Resist and fight back. We have to protect our rights at the state level from attacks at the federal level. And we are not alone - Nevada's Republican Governor just signed a 12 month bill, and it has passed in Virginia and Washington as well. It's pending in Maine. Connecticut, California, and Maryland are all acting to pro-actively protect contraceptive access. These grassroots efforts - just like the one NARAL Pro-Choice Colorado grew out of 50 years ago when Colorado became the first state to allow safe, legal abortion - are the front line in fighting for reproductive rights nationwide.
Colorado's 12 month birth control law passed in a divided legislature because it is good public policy. The Affordable Care Act no-copay requirement is good public policy - the driving force behind it was an official recommendation from the non-partisan Institute of Medicine. And ending it makes no sense whatsoever - it is purely a product of anti-choice, anti-women ideology.
Call your legislators at the federal and state level and tell them women, not their bosses, should decide what birth control is right for them. Tell them the Trump Administration's attack on our health care is wrong and should not stand. And tell them that those who do not support Colorado women and their reproductive rights will be held accountable by NARAL Pro-Choice Colorado, our members, and our state's voters.
Support HuffPost
The Stakes Have Never Been Higher
Related
Popular in the Community