While France was getting ready to march on Sunday to show defiance and unity after terrorist attacks that left 17 people dead last week in Paris, I went to experience another type of unity, the unity of religions and non-violence. As Imam of Rome said in the aftermath of the terrorist attack, the message of Islam is of "Peace, Solidarity, Social Cohesion and Harmony". As Paulo Coelho, Brazilian novelist, has put it "We cannot choose the external circumstances, but we can choose how to react to them."
The Mosque of Rome is the largest Mosque of Europe and its architecture replicates and perfectly integrates itself in the heart of Italy. Opened in 1995, the building of its roof refers to the roof of Mosques in Constantinople, capital city of the Roman and Byzantine, the Latin and the Ottoman empires, now Istanbul. The columns and arches refer to the Arabic architecture of the mezquitas of the Caliphate of Córdoba, a state in Islamic Iberia from 929 to 1031. The outdoor floor recalls the Emirate of Sicily, which existed from 831 to 1072, with capital Palermo.

Upon entering the building I felt an immense sense of purity, peace of mind and heart. A quiet space for prayer, barefoot on the big prayer room. The tour guide commented " in Islamic faith, each one is the priest of himself/herself, and the prayer mat represents Muslims' autonomous connection with God."
The role of Imams, the community and prayer leaders, is to lead Islamic worship services and to provide spiritual and religious guidance. In addition to it, Imams reach out to youth, inspire them in peaceful pursuits, and teach them the correct understanding of Islam, in the hopes that they will not fall prey to misguided teachings and resort to violence and aggression. False imams are spreading in modern times, especially the ones that divert and distort the message of Islam, convincing and encouraging Muslims to go and fight in the name of Prophet Mohammed and to kill people to protect Islam.
In an recent post by Naif Al-Mutawa, Kuwaiti creator of The 99, a cartoon series of Muslim superheroes, the cartoonist expresses his fear of misinterpretation of the Quran due to a lack of translation and of mnemonically learning Quran's teachings without analyzing and interpreting it with "the power of reason".
In a Washington Post article, Fareed Zakaria then adds that "the Quran prescribes no punishment for blasphemy, and that only fanatics and extremists believe the holy books says so" Again, twisted meanings of religious teachings.
We should not forget that we live in a pluralistic society. We accept and protect democratic principles of expressing opinions and ideas, and we consider press freedom and freedom of speech a universal human right. . The gruesome reaction is unacceptable and of extreme limitation of civil liberties. Satire is, as Encyclopedia Britannica guides me, "any artistic form in which human or individual vices, follies, abuses or shortcomings are held up to censure by means of ridicule, derision, burlesque, irony, parody, caricature, or other methods, sometimes with an intent to inspire social reform".
My cultural lens and perceptions on the shootings are based on facts. And on the inalienable Rights to Human Life, Human Development and Social Progress. No one is forced to read or approve satirical news, cartoons, books or movies, but this does not mean the people stop publishing and producing different and diverse art forms to express themselves. On the same note, no one can ( in the name of God or for his/her own sake) has the right to kill. No one. Ever.
At the same time, as we protect press freedom, the religious freedom of each person is sacred. As was said in the last episode of HuffPost Religion's "All Together," extremists try to divide people in the society, trigger violence and play on people' emotions, taking religion as an excuse to commit massacres. "The great divide is not between faiths. Rather, it is between terrorists and moderates, between those who are tolerant and those who otherize" strengthened Nicholas Kristof in his recent article.
And looking it from an interfaith point of view, as John chapter 4-20 of the Bible reads "Whoever claims to love God, yet hates a brother or a sister, is a liar. For whoever does not love their brother and sister, whom they have seen, cannot love God, whom they have not seen".
The door to human freedom and dignity is always one, and it is of openness and respect, cross-cultural tolerance and understanding.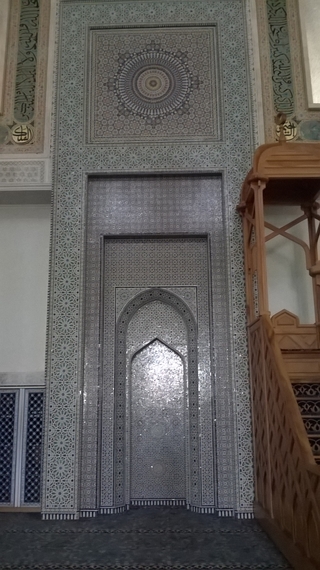 REAL LIFE. REAL NEWS. REAL VOICES.
Help us tell more of the stories that matter from voices that too often remain unheard.