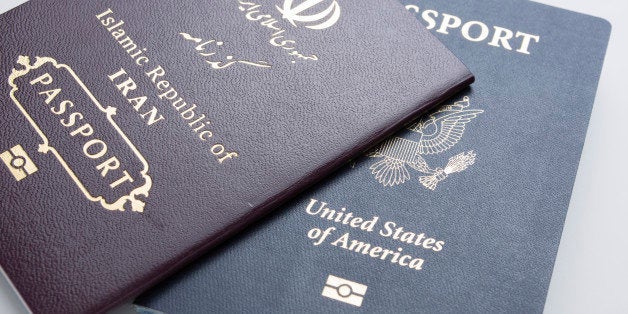 For nearly three decades, the U.S. Visa Waiver Program allowed citizens of 38 countries to travel to the United States - and stay for up to 90 days - without obtaining a visa. This program made it remarkably simple for citizens of these countries - 30 of which are European - to engage in frequent travel to the United States, and was particularly convenient for those whose jobs required sudden business trips to the country.
This legislation altered the Visa Waiver Program to exclude any foreigner who is a citizen of Iran, Iraq, Syria, and Sudan, as well as any foreigner who has visited any of those countries since 2011. The single exception is if the foreign national was in one of those countries to perform military or official government service for a country included in the Visa Waiver Program.
Not only is this law discriminatory and unreasonable as a method of safeguarding national security, but the inclusion of Iran on the list of prohibited ethnicities to have and countries to have visited begs the question, why was it included?
While the US government has designated Iran a state sponsor of terrorism since 1984, there has been no terrorist threat posed by the hundreds of thousands of citizens of Visa Waiver Program countries who also have Iranian citizenship. Similarly, there has been no terrorist threat posed by the thousands of tourists from the Visa Waiver Program countries who travel to Iran each year. It is difficult to come up with a rational argument for the inclusion of Iran; it is far more reasonable to conclude that it was added for no other reason than to undermine the landmark Joint Comprehensive Plan of Action, which has ushered in an era of re-engagement between the United States and Iran.
Regardless of the motives behind including Iran, it is easy to imagine countless scenarios in which these new exclusions would play out in absurd and irrational ways to affect the large Iranian diaspora in the countries included in the Visa Waiver Program.
Here are just a few: A British citizen born in London to British parents - and never having set foot in Iran - can still travel to the United States visa-free. But if the Briton was born in London to an Iranian father - despite never having set foot in Iran - the exclusion would apply, since Iranian nationality is inherited by birth. Or, let's say a British citizen travelled to Iran since 2011, but only to provide medical assistance or humanitarian aid; the exclusion would also apply here.
Many Iranian-European dual nationals who routinely travel between Europe and the United States have already suffered the humiliation of being treated differently by the United States than their Europeans counterparts fortunate enough to have the right birthplace or bloodline.
Dr. Amin Shokrollahi - a German mathematician, computer scientist, and professor at Switzerland's École Polytechnique Fédérale de Lausanne - was scheduled to travel to the United States to deliver an address on low-energy-consumption technology at the International Solid-State Circuits Conference in California. But because he also has Iranian citizenship, the US government revoked his authorization to travel visa-free through the Visa Waiver Program. Due to the length of time it would take to process Dr. Shokrollahi's visa application under the new restrictions, he was unable to attend the conference.
Rana Rahimpour - a British journalist working for the BBC in Britain - was also prevented from travelling to the United States after her request for authorization to travel visa-free was denied because she also has Iranian citizenship. Ms. Rahimpour had planned to surprise her brother and his family in New Jersey for her nephew's birthday.
By implementing legislation that creates barriers of entry to the United States based on national origin, the US government has put its own citizens at risk of similar discriminatory treatment overseas. Reciprocity was built into the Visa Waiver Program; that is to say, because the United States allowed German citizens to travel to the United States visa-free, Germany allowed American citizens to travel to Germany visa-free.
However, now that the US government has amended the Visa Waiver Program to create a category of second-class German citizens, Germany could respond in kind. In fact, just before Congress passed the new visa restrictions, the US-based ambassadors of the 28 European Union member States, 23 of which participate in the Visa Waiver Program, published an open letter warning that the "indiscriminate action against the more than 13 million European citizens who travel to the U.S. each year . . . could trigger legally-mandated reciprocal measures."
The Iranian-American community, as the largest dual national population in the United States affected by the changes to the Visa Waiver Program, has much cause for alarm. Many proud, accomplished Americans have already expressed their fear of discriminatory treatment on the basis of their Iranian heritage if Europe were to impose reciprocal visa restrictions. And bipartisan House members have introduced a bill to remove the discriminatory "dual national" restrictions from the Visa Waiver Program with the express purpose of protecting Americans. According to Rep. Justin Amash (R-Mich.), one of the bill's sponsors, "the recently enacted visa law could harm countless Americans - even United States-born citizens - who have limited or indirect connections to countries of concern. It's not okay to subject Americans to different standards for travel on the basis of ancestry."
If there is one thing that we should all be able to agree on, it is that the US government has an obligation to protect its citizens. That obligation includes exercising sound judgment and foresight, and should unquestionably preclude imposing discriminatory and harmful restrictions on a multi-national program predicated on the principle of reciprocity. All Americans should be deeply disturbed by the prospect that our government would make a decision that could have such detrimental consequences for US citizens. The US government must act swiftly to repeal the discriminatory travel restrictions against foreign nationals, before our own citizens are subjected to the same second-class treatment overseas.

Caitlin Steinke is an American human rights attorney who grew up in the Middle East. She works at the Law Firm of Tina Foster, which represents individuals, businesses, and non-profit organizations affected by post-9/11 national security policies and discrimination.
Popular in the Community