President Obama and the EPA recently took historic action to limit greenhouse gas emissions from the nation's coal-fired power plants. While the conventional wisdom (and much of the reporting) on this noteworthy advance for environmental protection has focused on air quality and global climate change, the ruling was cause for considerable cheer among ocean conservationists.

This week marine experts, lawmakers, policy leaders and others came together in the nation's capital for the Our Oceans Conference hosted by Secretary of State John Kerry. On the occasion of this important gathering, it is helpful to remember that the rise in atmospheric carbon has already set off a wide range of cascading impacts through the degradation and alteration of the world's oceans -- whether from rising seas, increased water temperatures, acidification, or the growing number and severity of storm events.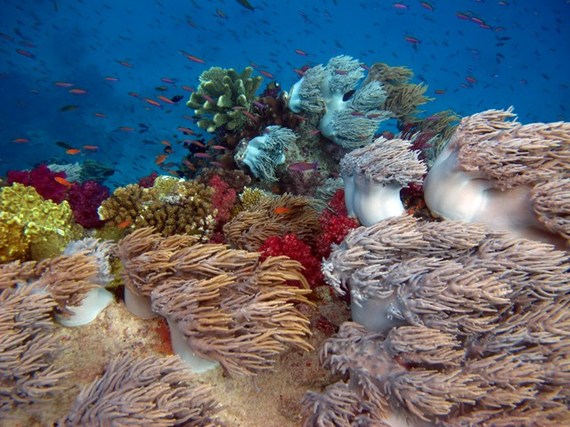 Coral reefs are essential to productive fisheries and the livelihoods of the communities that depend on them. Photo by Stacy Jupiter/WCS.
The Wildlife Conservation Society (WCS), which I am privileged to lead, operates five wildlife parks in New York City, including the New York Aquarium. We felt the impact of one of the nation's most recent severe weather events -- Hurricane Sandy -- directly as its storm surge overwhelmed Brooklyn's Coney Island boardwalk and unleashed its destructive force on our aquarium.

We are now rebuilding with an eye to greater resiliency. As we rebuild, we are encouraged that the U.S. is demonstrating leadership on climate, for this may be the single largest factor affecting our oceans' future. As institutions like our aquarium grapple with building strategies to ensure greater protection from future storms, resilience likewise figures in broader climate discussions.

In the wake of Sandy, there has been a great deal of conversation and debate about the "ecosystem services" provided by natural infrastructure to protect coastal areas from future storms. Coral reefs, oysters, seagrass, and mangroves all serve as natural storm surge barriers, while increased coastal and marine refugia allow for species and ecosystem recovery.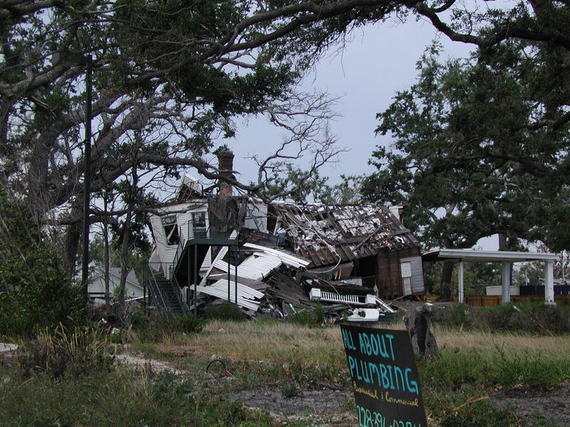 "Ecosystem services" provided by natural infrastructure like coral reefs, oysters, seagrass and mangroves could protect coastal areas from future storms. Photo by Jane Carter Ingram/WCS.
Even as our government and others move toward a reduced-carbon emissions future, many scientists believe we have already passed a tipping point of climate change impact that may take centuries to reverse. Nevertheless, there are several actions we can take in the immediate term to help our oceans confront the ecological challenges of a warming planet.

We must continue to work with communities in low-lying coastal regions and small islands around the world that are most vulnerable to climate change so they can adequately plan for their future. Because nearshore ecosystems such as coral reefs are essential to productive fisheries and the livelihoods of the communities that depend on them, we must pay special attention to their health and management.

Over the past few years, WCS and other global conservation groups have published studies that offer solutions for identifying the corals most likely to survive our changing climate. By combining layers of historical data, satellite imagery, and field observations, marine scientists have identified low-stress places most likely to benefit from immediate conservation efforts and areas that require more adaptive management.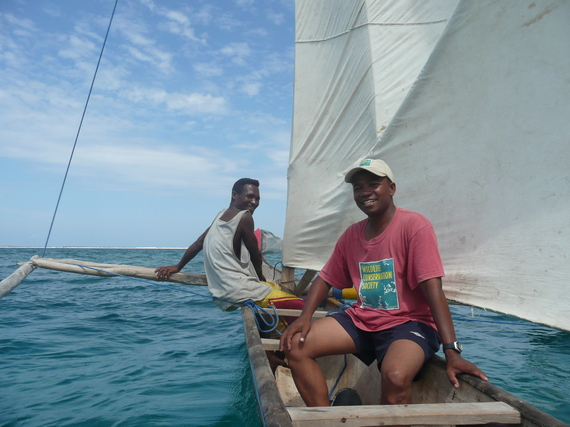 Conservation efforts in the western Indian Ocean are helping to secure food, fisheries, associated livelihoods, and coastal protection for millions of people. Photo by Caleb McClennen/WCS.

We know, for example, that the ocean waters around Southern Kenya, Tanzania and Mozambique across to northeastern Madagascar contain corals with high diversity and low to moderate environmental stress that warrant protection in a region recently decimated by coral bleaching tied to warming temperatures. These are areas where millions of people depend on marine ecosystems for food, fisheries, associated livelihoods, and coastal protection.

Ocean ecosystems are diverse, but fragile. The marine animals that live there are facing serious environmental challenges from pollution, unsustainable fishing, and energy development. It is important to work on protecting and restoring these aquatic habitats now before it is too late. This means both an increased investment in adaptive science-based conservation measures on the ground in combination with increased global leadership in reducing carbon emissions.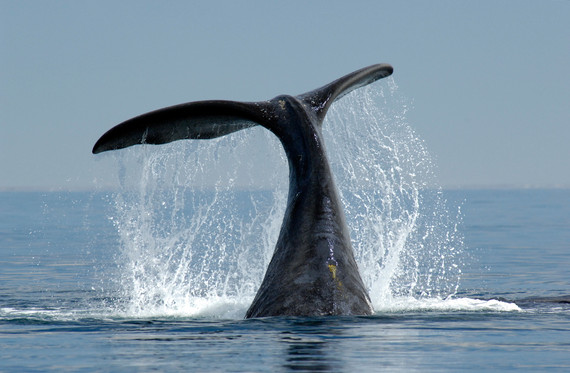 Marine mammals face serious environmental challenges today from pollution, energy development, and melting sea ice, among other threats. Photo by Julie Larsen Maher/WCS.
Whether it be for actions taken by the EPA or the State Department, congratulations to the Obama Administration are due for leadership on both carbon emissions and marine conservation. Let these efforts be the first of many. And whether you spend time this summer on the beach, at your local aquarium, or out on -- or under -- the water, please take a moment to appreciate that the quality of our air has a direct connection to vibrant, healthy oceans.
Calling all HuffPost superfans!
Sign up for membership to become a founding member and help shape HuffPost's next chapter