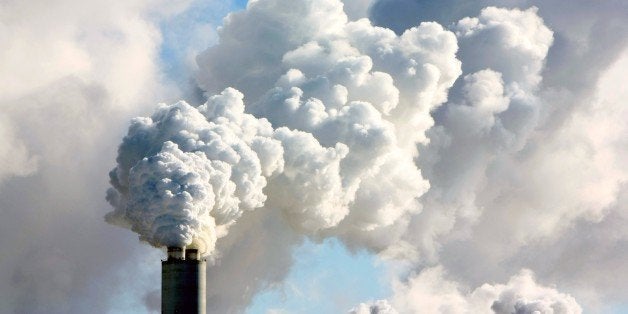 In the single largest day of climate action in history, people around the world mobilized Sunday to demonstrate the urgency of combating climate change. In New York City alone, 400,000 people took to the streets. They sang, chanted, danced, held signs, waved flags, and marched several miles, taking hours to complete their joyful journey.
You cannot devote that kind of energy and concern about the health of the planet without good personal health. And the erosion of our personal and public health is exactly the kind of attack that will come from unchecked climate change.
As pollution makes our planet sick, so will a sick planet erode the health of its people.
Earlier this year, we received a new diagnosis of the myriad health threats from climate change.The National Climate Assessment authored by the nation's top scientists, reads like a frightening health chart in a planetary ICU.
Hacking cough? Global warming makes air pollution worse, clogging our lungs.
Sneezing and sniffling? Climate change supercharges allergy seasons, not just storms.
Heat stroke? Heat waves are longer and more intense.
And does that say dengue fever? That's right, climate change impacts the geographical area of diseases from mosquitoes, fleas, and other insects, along with other vector-borne diseases.
Heavy rainfall events increase the chances of water-borne diseases and exacerbate threats to fundamental health needs like clean water as the citizens of Toledo experienced this summer when a massive algal bloom in Lake Erie turned the drinking water toxic.
We urgently need a national strategy to prepare for the health impacts of global warming. That's why last Thursday I introduced the Climate Change Health Protection and Promotion Act, along with Sens. Barbara Boxer and Sheldon Whitehouse. My colleague, Rep. Lois Capps, has introduced the bill in the House of Representatives.
The legislation will help improve America's public health response to climate change by supporting research, monitoring, and preparation in the health sector and developing a national action plan. I first passed this bill in 2009 as part of the Waxman-Markey climate legislation, which is still the only comprehensive climate change bill to pass either the House or the Senate in the U.S. Congress.
If we are going to save the Earth from global warming, we all need to be the doctors and nurses who create and deliver the cures that will cut the pollution that is fouling our stable climate at an every-quickening pace. And if we are going to save each other from the serious public health impacts from climate change, we all need to take responsibility and create a treatment plan for the coughs, congestion, and deadly diseases that will result from a more polluted world.
The next climate march should be bigger than this weekend's amazing gathering, because it should be a celebration that our national and international leaders have finally tackled the most important challenge of our time.
As the world gathers at the UN Climate Summit in New York, the echoes of this weekend's march should reverberate in the ears of every countries' delegation. Now is the time, before those voices are quieted or silenced by a public health crisis unleashed by climate inaction.
REAL LIFE. REAL NEWS. REAL VOICES.
Help us tell more of the stories that matter from voices that too often remain unheard.