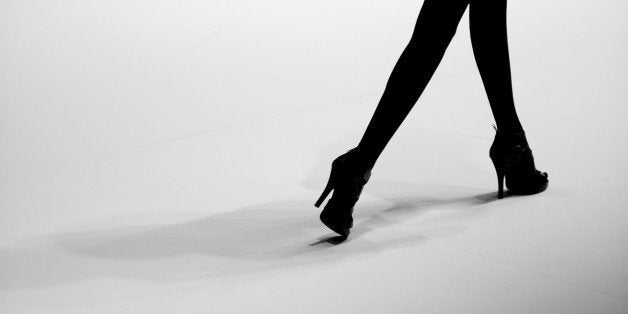 "Beauty is health and health is beauty" -- so began designer Diane von Furstenberg in her August 27, 2014 letter to the fashion industry. Diane is President of the Council of Fashion Designers of America (CFDA) and she sent this letter seven days before New York Fashion Week to remind all members to follow the industry's standards for working with models. As the Director of the Harris Center for Education and Advocacy in Eating Disorders at Massachusetts General Hospital, I had consulted to the CFDA on the creation of these guidelines, and I've been impressed with the fashion industry's hard work to uphold them.
Runway shows are about trends, style, and an idealized vision of beauty. A considerable majority of models who walk on runways or grace the pages of magazines appear to be naturally thin and healthy. Sometimes, however, appearances can be deceiving. Extreme thinness can weave itself into the runway ideal, through the inclusion of some unhealthy, rail-thin, often very young models. In response, many in the fashion industry are concerned about the vulnerability of models and are trying to make a difference.
Designers generally manufacture one sample size for the runways and, over the last 15 years, it has become smaller and smaller, placing models under intense pressure to be ultra-thin. The industry began to bring in girls at younger and younger ages, before they developed their adult figures. When modeling styles designed for adult women, these 13-, 14- and 15-year-olds emulate pre-pubertal thinness. Yet a few years later, as these teens develop curves, they have difficulty maintaining the unrealistic adult ideal and begin to engage in unhealthy eating practices. Extreme dieting, in order to "fit" the sample size, sets the stage for eating disorders.
The standards included in Diane's August, 2014 letter originated in 2007 when the CFDA organized a Health Initiative to raise awareness of eating disorders in the industry and protect the well-being of models, young girls in particular, spreading the word that beauty is health. One of the primary roles of the Initiative was to educate the industry (including models and their families) about the early identification and treatment of eating disorders. Regular medical care was recommended for models, and those suspected of having an eating disorder were to receive professional care in order to continue modeling. Designers were asked not to hire models under the age of 16 for runway shows and not to allow those under the age of 18 to work after midnight at fittings or shoots.
The CFDA, in addition to disseminating the Health Initiative guidelines to its members, hosted a series of events across the fashion industry in order to explain the recommendations for working with models, address concerns, and garner support. I served as moderator for The Beauty of Health: Resizing the Sample Size, a panel discussion in New York City at which industry leaders spoke fervently about the adverse effects of the zero size standard and about the importance of the CFDA Health Initiative guidelines.
Every year, the Harris Center hosted a Public Forum designed to educate the community about eating disorders and encourage discussion. Our 2010 Forum, "Health Matters: Weight and Wellness in the World of Fashion," took place at Harvard Business School, drawing over 700 attendees. Three titans of the fashion industry -- Vogue Editor-in-Chief Anna Wintour, designer Michael Kors, and Russian model Natalia Vodianova -- illuminated the positive steps undertaken by the Health Initiative to protect the health of models.
Diane von Furstenberg was the keynote speaker for our 2011 Public Forum. She addressed the topics of empowerment, beauty and health and talked about the challenges and successes she had experienced over the course of her career. Woven throughout her presentation were her beliefs that "beauty is imperfect in its perfection" and that "the most important thing in life is your relationship with yourself." The Forum program book included an essay, Healthier Standards, that she and I had co-authored to rally everyone in the fashion industry to join forces in support of the CFDA's efforts to promote beauty as health.
The Harris Center's 15th Annual Public Forum, Health is Beauty: Defining Ourselves, featured three esteemed panelists. Arianna Huffington, President and Editor-in-Chief, The Huffington Post Media Group shared how her passion for improving the lives of individuals with eating disorders derived from her experiences with her two daughters, both of whom struggled with these conditions. Franca Sozzani, Editor-in-Chief, Vogue Italia, talked about her petition to close "pro-ana" and "pro-mia" Web sites (Internet content that supports anorexia and bulimia) and encouraged everyone to sign it. Model Doutzen Kroes recalled how she felt pressured to lose weight early in her career but asserted her right to lead a healthy lifestyle.
The CFDA Health Initiative has created an Ambassador Program, which allows well-known models to serve as mentors to their younger peers. The program's inaugural event was a seminar for 16- to 20-year-old models at DNA Model Management in New York City. Celebrated model Stella Tennant shared her insights and advice around the topic of body image with the 30 attendees while I offered guidance and expertise. A subsequent Ambassador Program event included model Sara Ziff alongside designer Norma Kamali and nutritionist Ilyse Schapiro.
Leaders in the fashion industry are deeply committed to the CFDA's "Beauty is Health" campaign and are working assiduously to effect change. I applaud Diane von Furstenberg and the CFDA for taking a stand -- and for not backing down -- in their efforts to improve the well-being of models. Sustained commitment from the fashion industry promises to change standards of beauty from those that mandate extreme thinness to those that support health.
Related