Just what is the nature of bias or prejudice today? Some are sure to insist that because so many people, apart from youth, don't use the N-word in a defaming way, that racial inequality has all but disappeared. Really? How many African Americans, even now, live on Manhattan's Upper East Side?
Lena Horne did. She attended church there, too. In fact, just as Mrs. Onassis, she was buried from Saint Ignatius Loyola Roman Catholic Church, mourned by her family, and the good, the humble, and the great of the nation.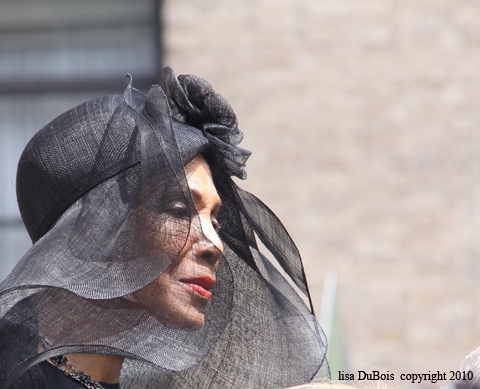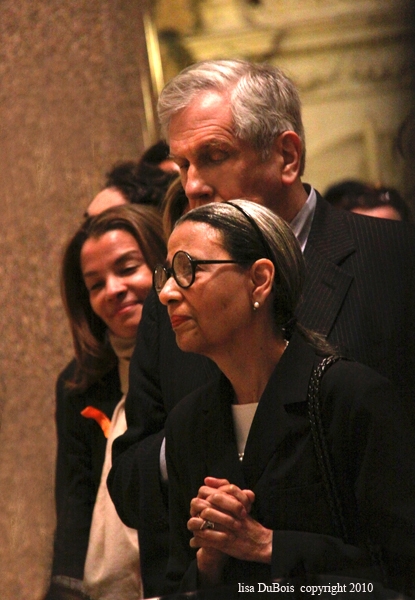 Lena's daughter, Gail Lumet Buckley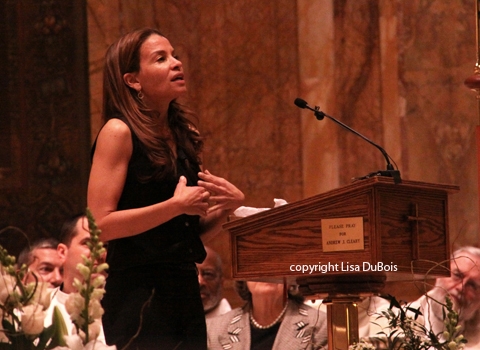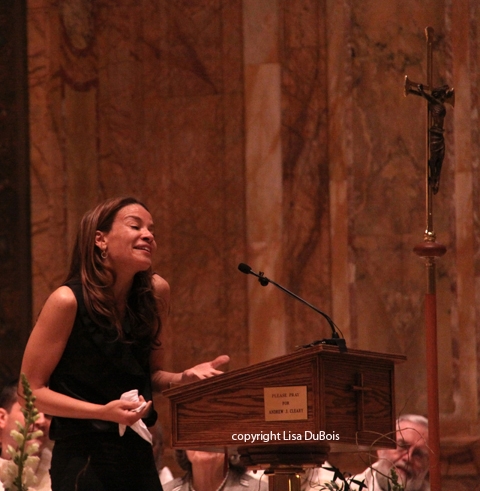 Jenny Lumet, Lena's grandaughter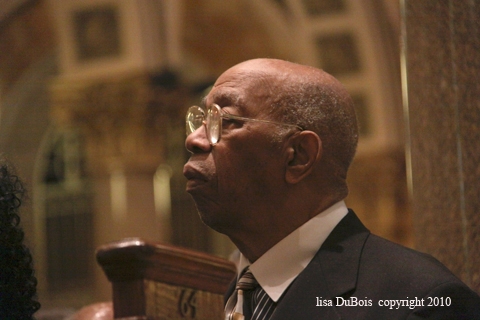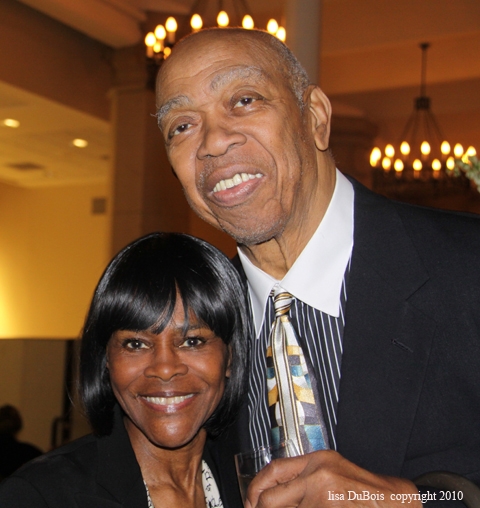 Grandiose Geoffrey Holder with marvelous Cicely Tyson


The great Jessye Norman
But then one would have to admit that Lena Horne was always an exceptional person. Indeed, beholding her immortal and unearthly beauty, one might imagine that even in the bad old days, she must have dwelled in a marble palace on Park Avenue or Sunset Boulevard. Only she didn't.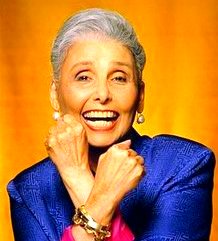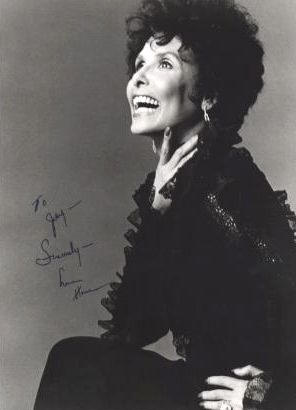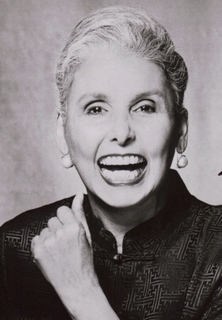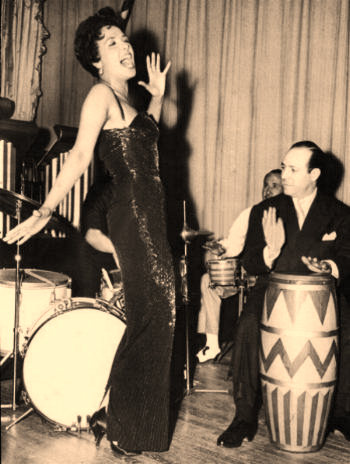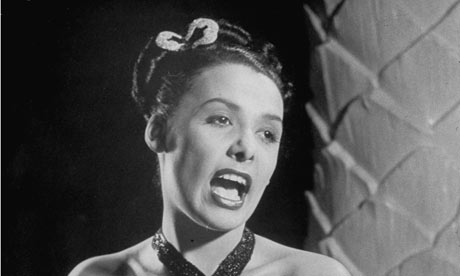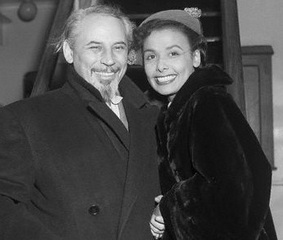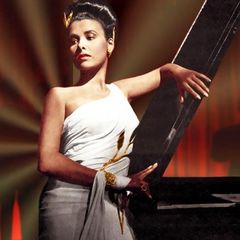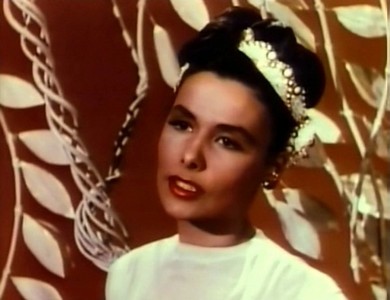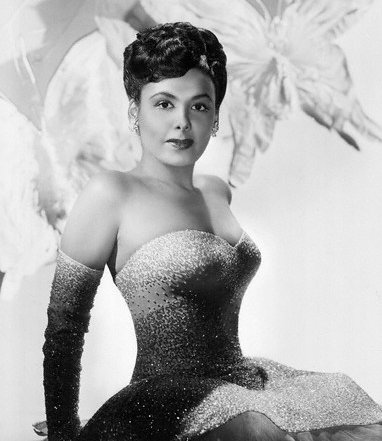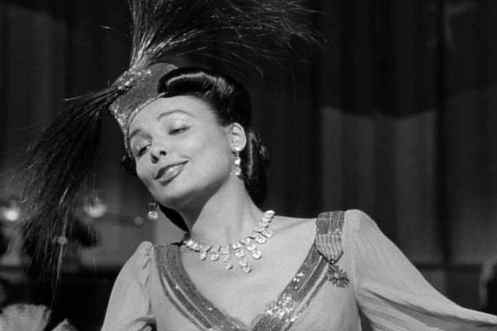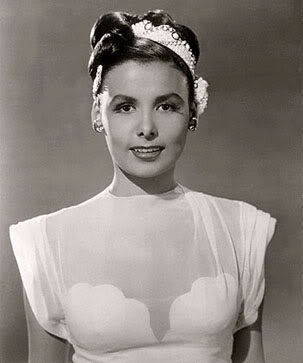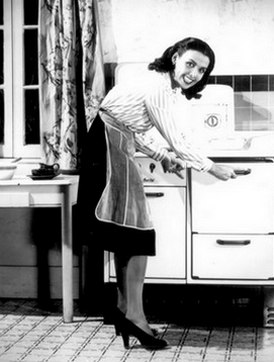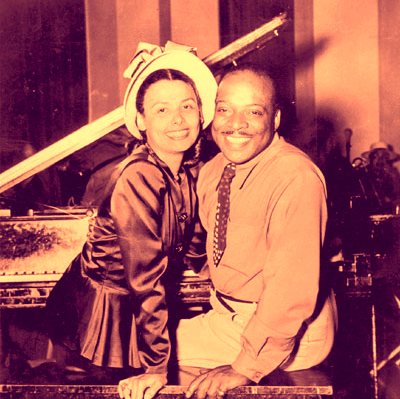 Lena Horne with her soon-to-be future neighbor, Count Basie, ca. 1945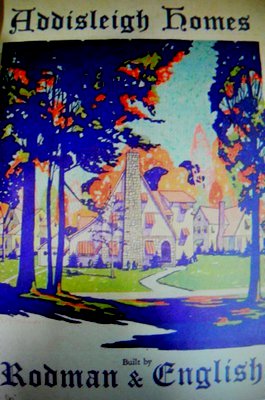 In distant 1952, when lynching and every other sort of oppression beset blacks, who then dared dream of a President Barack H. Obama? Yet if African Americans, irrespective of class, during this earlier era, had plenty of reason to be downcast, we certainly were hardly defeated by racial bias. Optimistically buoyant, there were no more confirmed Capitalist or ardent consumers among the nation's populace. And this is proven beyond a doubt, in an article published in the September 1952 issue of Our World Magazine, extolling the suburban demi-paradise Addisleigh Park, St. Albans in Queens, New York.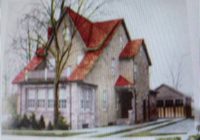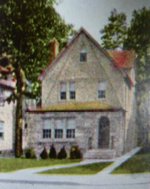 Breathlessly reporting on the prevalence of high-powered Cadillacs parked on tree-lined serpentine lanes, how Jackie Robinson, Roy Campanella, Ella Fitzgerald, Illinois Jacquet and Dr. Dorothy B. Ferebee, all call this bastion of relative privilege 'home sweet home,' an unnamed journalist continues,
"This fashionable Long Island suburb is America's youngest, richest, and most talked-about Negro community. With a list of residents reading like anybody's Who's Who, and fabulous mansions dotting tree-lined streets, the wealthy district is rapidly becoming New York's Gold Coast. In the swanky, well-upholstered area $10,000 mink coats, $5,000 rumpus rooms, and $300 pedigree dogs are taken for granted."

What such exuberant hyperbole failed to acknowledge was this: if proud householders in Addisleigh Park, who inhabited, the article says, $20,000 to $50,000 houses, and earned from $4,500 to $100,000, represented the country's most affluent blacks, a far larger number of far wealthier whites, really did live "on Long Island", on actual estates. This is to name but one, of thousands of similarly rich white enclave clusters.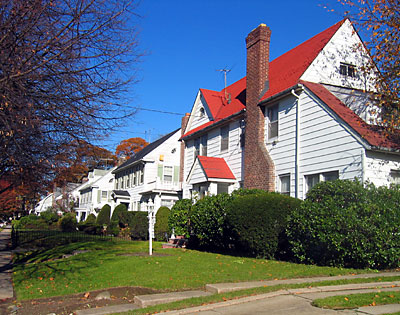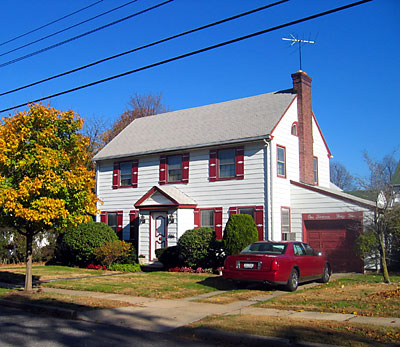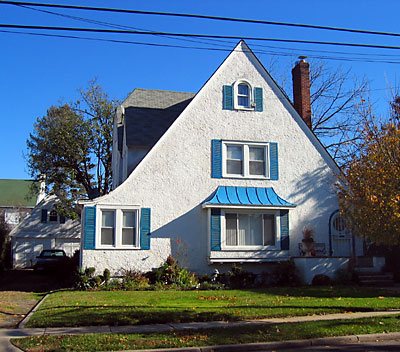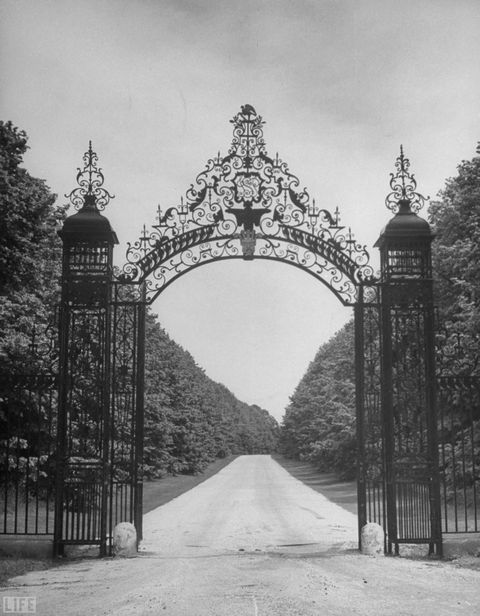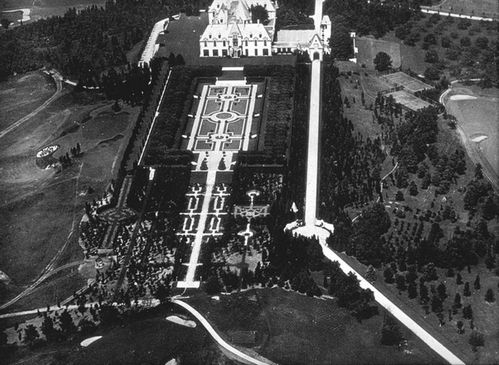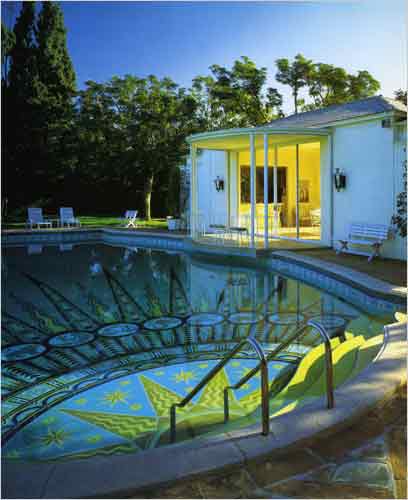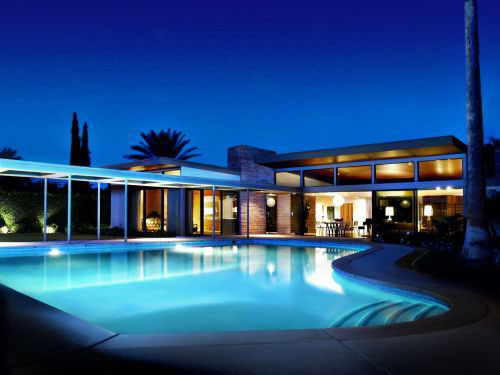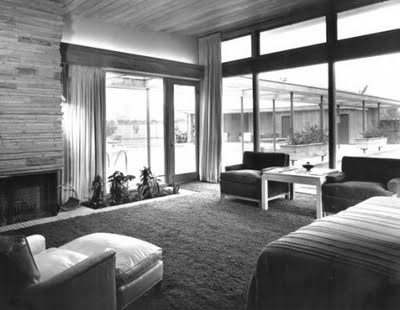 The story of the Basie house encapsulates this disparate juxtaposition. True enough, Count Basie and his former show-girl-wife, Katherine Morgan, occupied a, brick stone and half-timbered Tudor Revival style house on an expansive lot. Constructed in 1935, it was handsome enough, and boasted a swimming pool and a tennis court. But then look at the rolling estates of multimillionaires like John S. Phipps, or Otto Kahn on Long Island's true 'Gold Coast' nearby, or at Jay Paley's house, by Paul Williams, or Frank Sinatra's desert get-away out West. Baronial, and even palatial are terms that come to mind regarding such stately homes. Contrasted with the quaintly charming, but modest reality of Addisleigh Park's 'mansions,' they are positively spectacular.
Previously living at one of Harlem's two most famous addresses, the Rodger Morris Apartments, at 555 Edgecombe Avenue, following their marriage, Mr. and Mrs. William Basie moved near Central Park to an apartment at 1274 Fifth Avenue. In the 1950's Basie opened a club called'"Count Basie's' on 7th Avenue at 132nd Street. Initially it was a colossal money-loser. But then Katy Basie took over its management and turned it into a profitable venture. If a flat near the park was acceptable at first, Mrs. Basie felt it wouldn't do to start a family. Consulting no one, while her husband was engaged on the road, Katy Basie purchased their new home in 1946.
More than anything else that Addisleigh park offered, with its Parkside Riding Academy for Sunday afternoon equestrians, bridge games, and a country club, was a bid for the normalcy of the American Dream. As much as any bedroom community in a Cheever story or John Marquand novel, as much as mythic Carvel in the Andy Hardy movies, or the town where the Andersons live on the Father Knows Best television show, Addisleigh Park was the very environment of the American Dream, a land of unbridled ascendancy. Far from being mired in frustration, knowing how their white counterparts lived more lavishly, delighted to entertain family and friends and to live in gracious surroundings. Even as posher neighborhoods slowly opened to African Americans, until their deaths in 1983 and 1984, here the Basies would remain, proud and contented.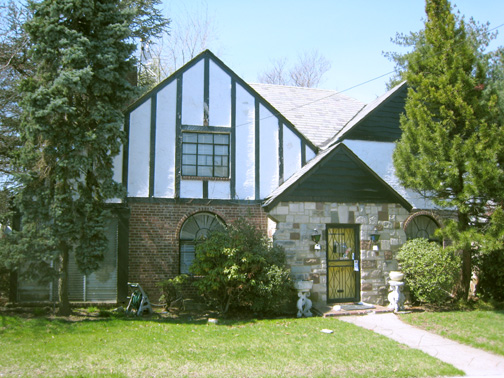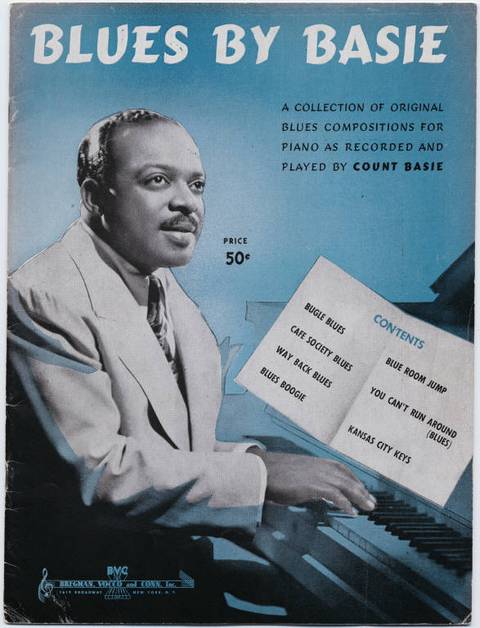 Named in 1899 for the village in Hertfordshire, England, the surroundings of Addisleigh Park at St. Albans' center, retained a decidedly rural character until the time just prior to
World War I. It was then that the St. Albans Golf and Country Club was constructed on 125 acres. Edwin H. Brown, a local attorney-turned-real-estate-developer was instrumental in this first wave of activity, which by 1918 saw the streets of Addisleigh Park mapped out and cut through, if un-paved. In 1926 the Burfrey Realty Corporation, subdivided and built sixty-one "high-class half-timber English homes of individual design"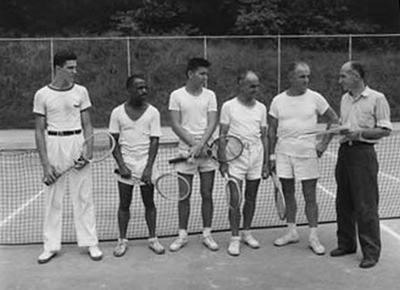 Another considerable developer of Addisleigh Park was a concern called Addisleigh Homes, a subsidiary of Rodman & English Company. Alexander Rodman and Gerald C. English had built more than 1,700 homes in Queens by the time of English's death at 47, in 1936. "A restricted, first-class community", it goes without saying that African Americas were barred from acquiring property here. Crowded conditions in Harlem and the example of shunned Jews, gave blacks an impetus to establish this district as what Ebony Magazine dubbed, "A suburban Sugar Hill," referring to the favored section in West Harlem.
"Just imagine," said State Senator Bill Perkins in written testimony to the New York Landmark Commission urging protecting Addisleigh Park as an historic district, "after having to go to court to combat restrictive deed covenants that prohibited selling properties to African Americans, people still weren't through fighting prejudice. They had to pay, twice what most of these houses were worth in order to live here. "
An atypical early resident from the epoch before blacks came, was Babe Ruth, who owned a house built in 1927. Designed by David J. Cohan, it corresponds to one of the illustrations in the Rodman & English Addisleigh Homes brochure. Featuring an elegant semi-elliptical portico, it cost just $8,000.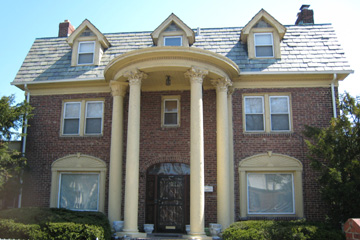 Eugene Earl Bostic's house was built around 1930. An acclaimed alto saxophonist, until his death in 1988, Bostic was a technical master of his instrument who remains underappreciated by jazz fans .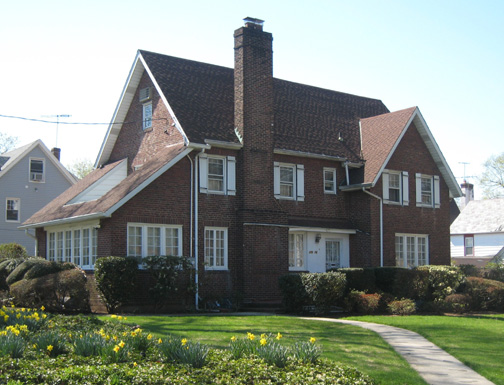 Completed in 1931 at a cost of $9,500, the three-story Tudor-style house that William Edward Burkhart DuBois shared with his second wife, Shirley Graham, from 1947 to 1951, was dramatically different from the Harlem apartments the statesman occupied earlier.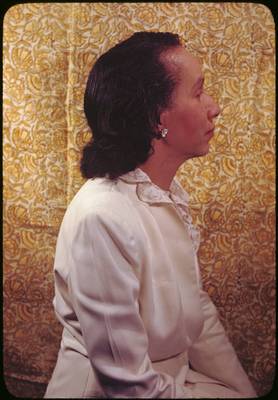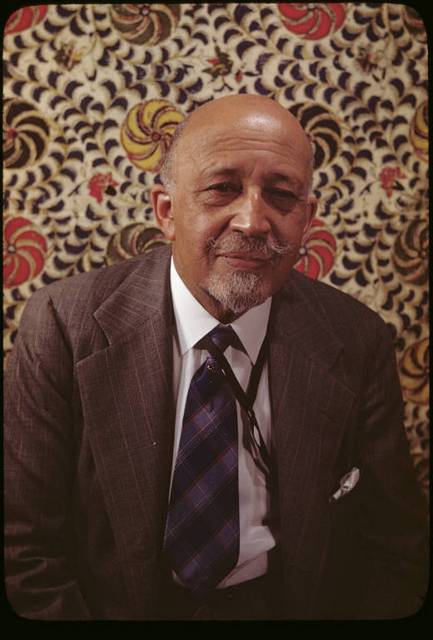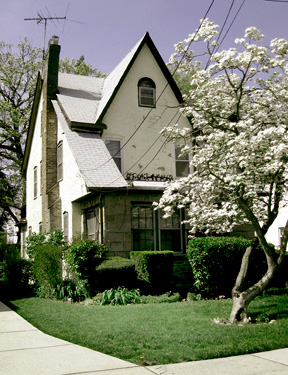 This is equally true of Mercer Ellington's Addisleigh Park home between1948 and 1964. For young Ellington, coming out to Addisleigh Park from Harlem, must have been at least in part an escape from the looming shadow of a legendary father. Construction in 1935 by Addisleigh Homes Inc., the three-storey Tudor-style house he bought, is entered via a low round tower. In 1936 it had been featured in a New York Times photograph entitled, "Suburban Homes With Garages on Front Finding Favor With New Owners."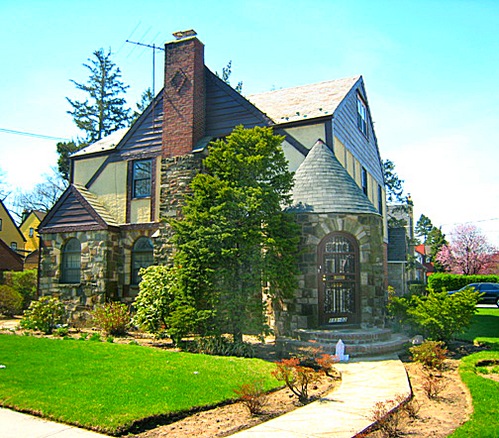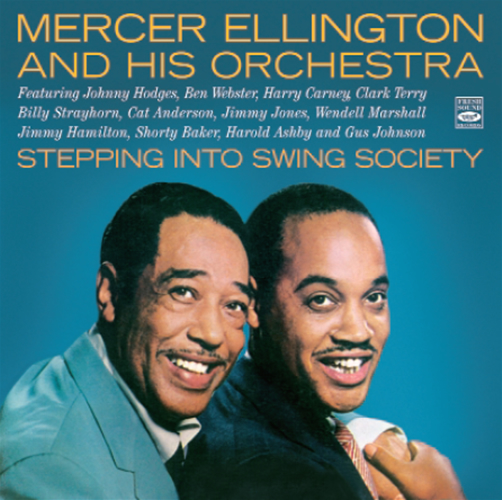 Ella Fitzgerald, who apparently never sang the sad love song. A Cottage for Sale, lived in a quintessential neo-Colonial cottage at Addisleigh Park from 1949 to1956. Residing with her was her husband, bassist Ray Brown, who, like the man in the song, leaves. Brown left in 1953.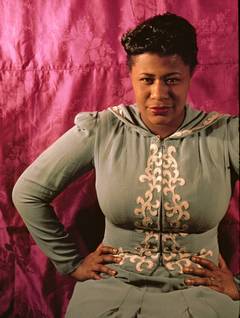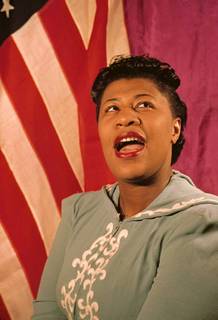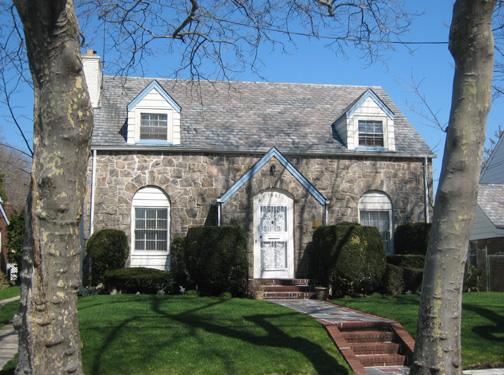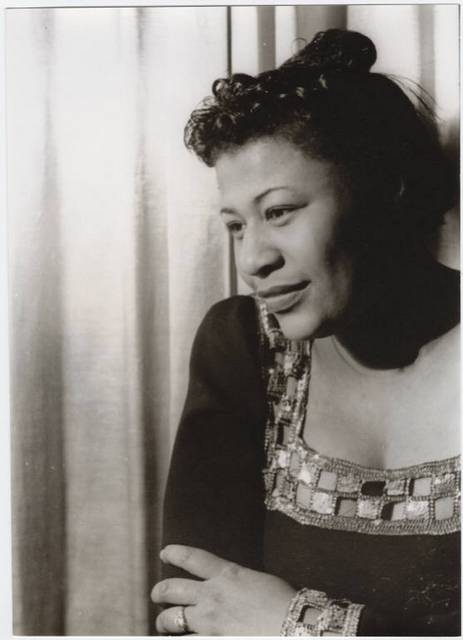 Lena Horne occupied her two-storey Tudor Revival-style stuccoed house with a gabled roof from 1946 until 1962 .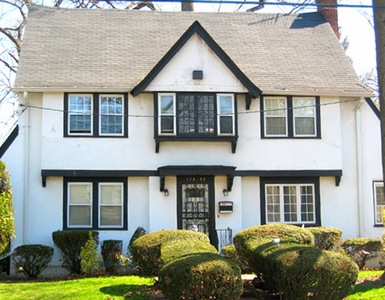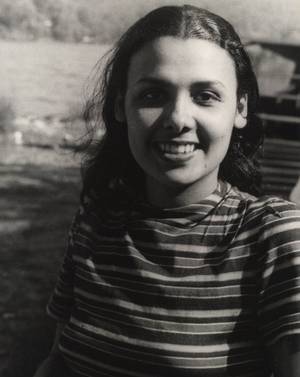 Among the hundreds of women romantically linked to 'Brown Bomber 'Joe Louis, in reality Louis and Horne were only ever friends. Once the world heavy-weight champion boxer married hair stylist-entrepreneur Rose Meta Morgan as his second wife, they became Horne's neighbors in Addisleigh Park.
Louis had gained his title dramatically in a 1937 rematch with Max Schmeling of Nazi Germany. The bout lasted just two minutes and four seconds. Disgraced, having suffered defeat at the hands of a black man, ironically, Schmeling, the symbol of Aryan might, went on to become a Coca Cola executive and a multi-millionaire. Louis, by contrast, mismanaged by manipulative handlers and dogged by tax charges, died a physical wreck, seldom successful in overcoming crushing debt.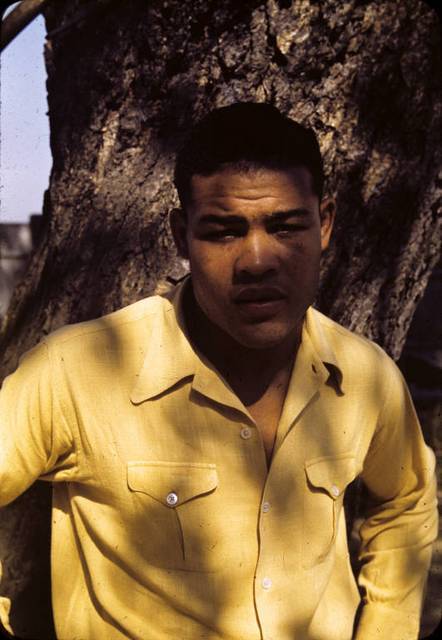 Joe Louis' epic saga is well known. He still holds the distinction of having defended his title more times than any other heavyweight in history. Knocking out five world champions, Joe Louis will remain an icon of athletic prowess for all time. But who was Rose Morgan?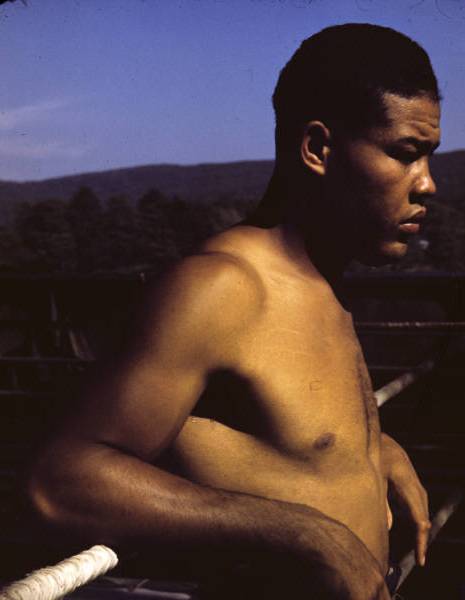 Born in Edward, Mississippi, in 1912, she grew up in Chicago. By 1942 she owned and operated the largest African American beauty parlor in the world. Emulating the business acumen of her father, industrious one-time sharecropper Chaptle Morgan, Morgan got her start making artificial flowers as a girl.
In 1938, she styled the hair of the great Ethel Waters. Did these two ladies, much talked about because of girlfriends, share a romance? Impressed by Morgan's deft touch, Waters invited her to New York City as her guest. Impressed herself, by Walters' glamour and New York's sophistication, Morgan moved to Harlem and within 6 months attracted enough customers to open her own beauty shop. Soon she hired 5 stylists and signed a 10-year lease on a vacant mansion owned by Dr. Charles Ford. By 1946 the Rose Meta House of Beauty had a staff 29 strong, including 20 hairstylists, 3 licensed masseurs and a registered nurse.

In 1965, Morgan was one of the founders of New York's Freedom National Bank, the only black-owned institution of this type in the city. Retiring in the 1970s, Morgan again lives in Chicago.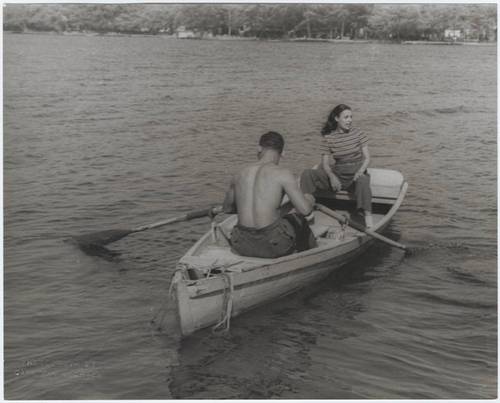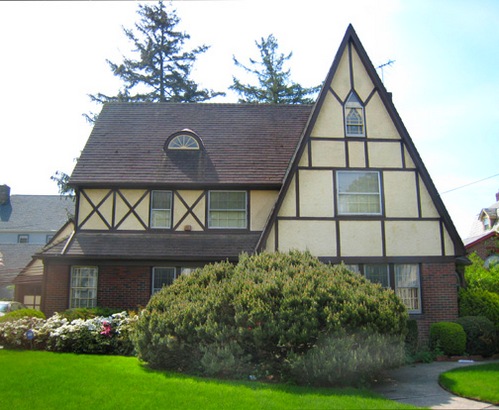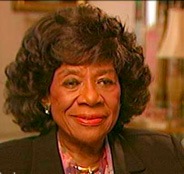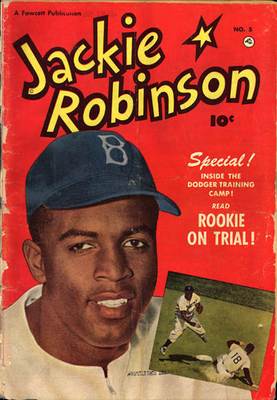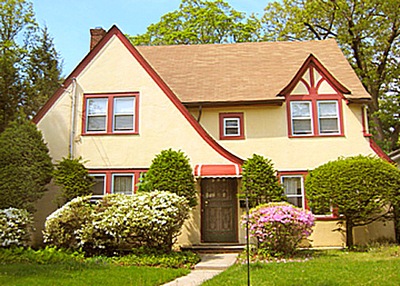 Jackie and Rachel Robinson would own their 'Mock-Tudor' half-timbered house, built at the close of the 1920's, for a decade. How much it reminds me of the house I moved to on Packard Drive in Akron Ohio when I was 11. The sub-division where we lived, with curving streets named after once popular automobiles: Peerless, Packard, Winton, was wildly nostalgic, in part because each of the car models designating roadways, was defunct, apart from Cadillac. Its picturesque houses, neo-Colonial, Tudor, and Mediterranean, with deep eaves, bay windows, tapestry brick, roughly textured stucco and irregular shingle siding, also contributed to the neighborhood's appeal, just as at Addisleigh Park.
Even the well-tended elements of Addisleigh Park's landscaping, and at the Robinson's house, are reminiscent of those found at my boyhood home. Just like home, neatly clipped yew and privet hedges, arborvitae, rhododendron, azaleas, mock-orange, lilac, pachysandra, myrtle, maples, and oak trees, shade, shelter and perfume.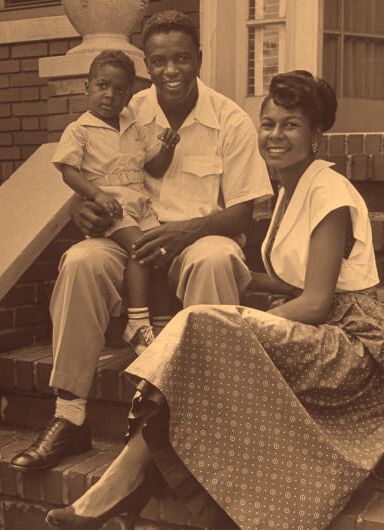 The Robinson family at an earlier Queens house, just before they relocated to Addisleigh Park
My closest link to the Robinsons and their nice house with a clover lawn and ironed sheets, was with Mrs. Robinson. As I work to document and make known the history of African American life, so she labors tirelessly, commendably, to keep alive for the youth of today, her husband's gifted athleticism and fame.
"Do you know what makes her so great?", ask the publisher at Harry Abrams, 15 years ago. I was shopping around my Harlem book, Harlem, Lost and Found . The idea at Abrams was that I ought to collaborate with some white guy who wanted to do a book about outsider art in Harlem. You don't know what outsider art is? Sure you do: small dead trees with a bottle on each branch, sneakers thrown across a utility line, old dolls and stuffed animals crowded onto a fire-escape...right? So you see how badly things were going. Thank goodness Rachel Robinson called. She'd produced Jackie Robinson's life in pictures for Abrams, and was calling to confirm an appearance.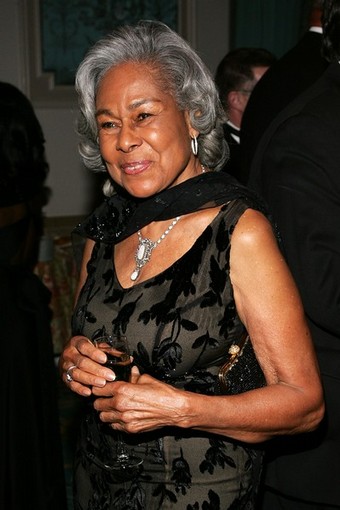 "She endured many of the same shaming incidents and insults as her husband, but she hasn't got an ounce of rage or bitterness." That, was what I was told was 'what made Rachel Robinson so great!', as if the proper response to injustice, (for blacks) was a turned cheek and a smile. Fortunately, I knew this wasn't any more true than the suggestion that I make my architectural and social history of Harlem also about 'outsider art', or that as one editor said, "you'll find there aren't very many people who will spend fifty dollars for a book about such a gritty and depressing place as Harlem !"
I knew that Mrs. Robinson knew better, too, because I'd seen her on the news. Just that very morning, asked to reflect on some old invective from 50 years before, her response was unmistakable. Certainly, she was calm, deliberate and dignified, but her look, the glare of furry in her eyes, was just as bright as if the abuse had occurred five minutes ago.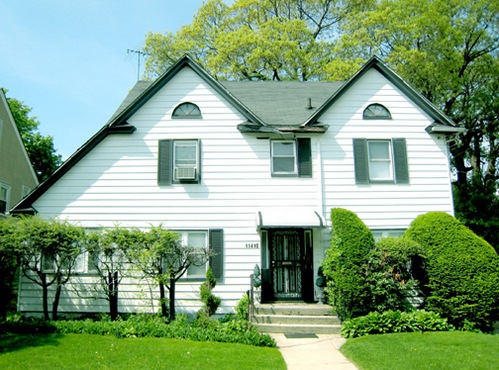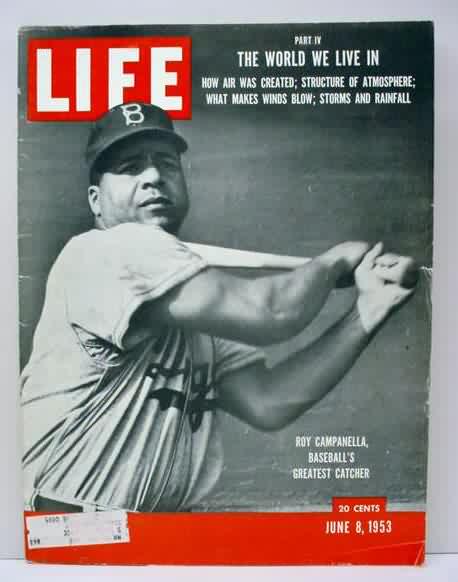 Roy Campanella, the Robinson's baseball-hero-neighbor is not as well remembered. Partly this is due to the tragedy of illness cutting short his exceptional course. Before disaster struck, how much fun it must have been to go over to the Campanellas. Down in the basement, a super deluxe Lionel train set, crowding an entire rec room, stood ready to amuse any kid of any age.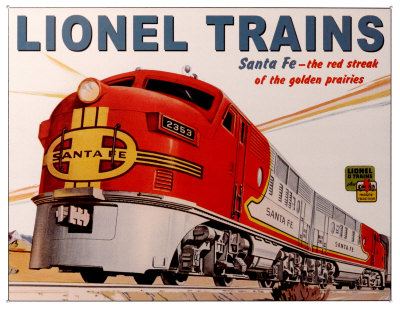 Tentative, as I approached the two-story Colonial style brick-faced house, I shyly rang the bell. Upstairs a window opened, but no one looked out. However, a slight voice from inside did inquire,
"who's there?" Explaining myself, I said, " I'm an architectural history student, documenting the neighborhood to try to get it protected by landmarking Mrs. Jacquet!". I was corrected quickly, but still quietly, "This is Mr. Jacquet!", "Not Illinois Jacquet ?",
I asked, delighted and amazed to be so readily encountering a jazz giant, one of the great tenor saxophonists, whose 1942 "Flying Home" solo is considered the first R&B sax solo. It spawned a generation of eager imitators. That was over 20 years ago. Illinois Jacquet died on July 22, 2004.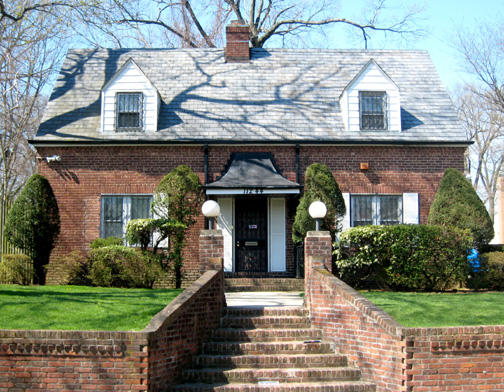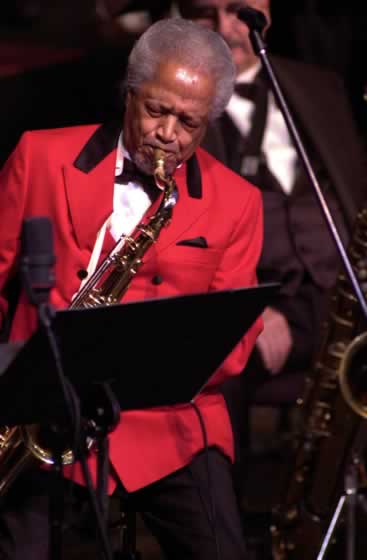 Like Count Basie, Cootie Williams, one of the finest trumpeters of the 1930's, who was a resident of Addisleigh Park from 1947 to 1953, had previously lived at Harlem's Roger Morris Apartments at 555 Edgecombe Avenue. Designed by Schwartz & Gross and completed in 1915, this building hadn't accepted black tenants until 1937, when services were restricted, rents raised, and former top-floor maids' rooms converted into 'penthouse studios'. For a time, in the 1950's, it was part of the real estate portfolio of notorious Harlem clergyman Daddy Grace.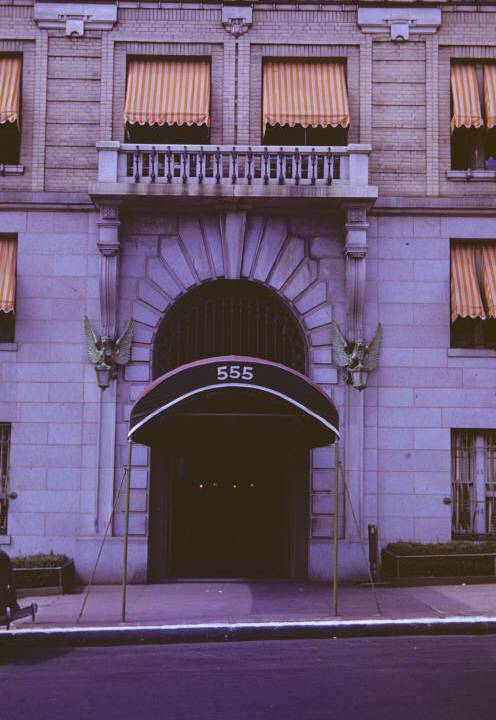 '
By 1962 James Brown, the 'Godfather of Soul', had acquired Williams' former residence at Addisleigh Park. Brown was to live here until 1971.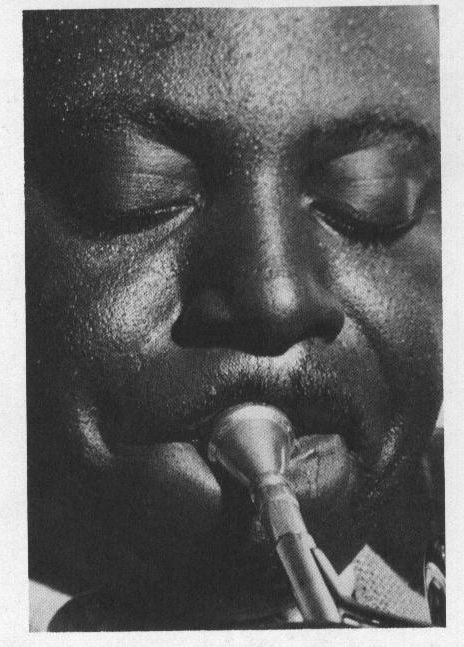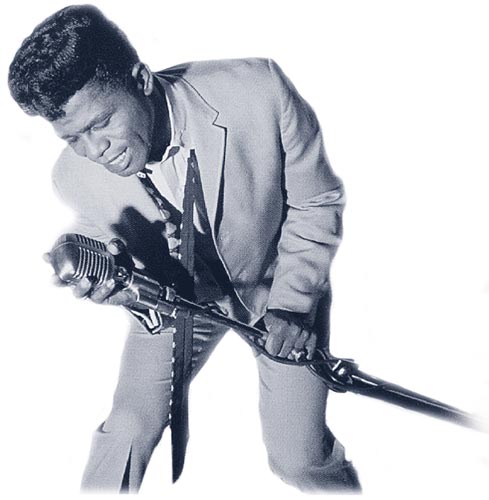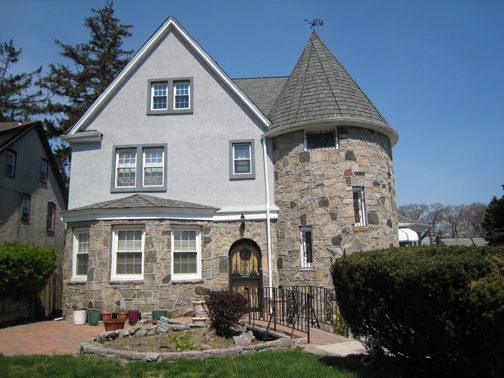 Looking every inch the All-American carefree TV family, politician Percy Sutton might have said, "I wouldn't trade living in Harlem for anything", but for five years, from 1962 to 1967, he and his family lived at African American New York's best address, at Addisleigh Park. A major political figure like Sutton living here underscores yet another aspect of the neighborhood's illustrious history. As Clarence Irving relates,
Under the cover of tennis matches, barbecues and poker parties, Addisleigh Park was a major stop on the underground railroad that gathered funds for Dr. King and the Civil Rights Movement. Apart from being relatively rich and famous, most of these folks were generous, discretely anonymous donors to the cause. Key among those contributors, was none other than lovely Lena Horne!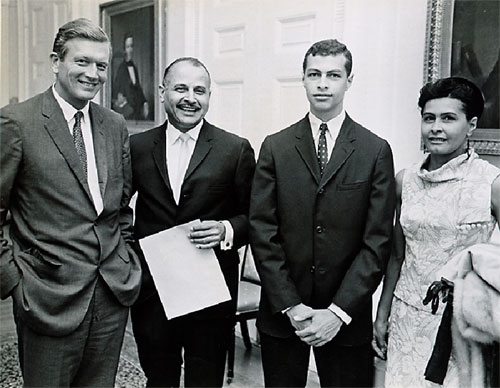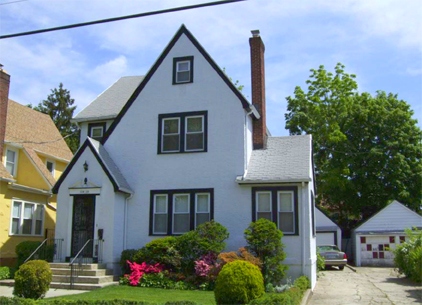 Never again in our history will citizens be forced to live segregated lives, not according to race, at any rate. Yet once, not so long ago, this reality was a difficult-to-oppose matter of course. Harlem and Addisleigh Park are not the only examples of this legacy, but they are two of the most significant and architecturally complete. Thanks to the long-time-coming, soon-to-be-realized designation of Addisleigh Park as a New York City historic district, now, it will always be an embodiment of all that we've done and how far we've come.
Calling all HuffPost superfans!
Sign up for membership to become a founding member and help shape HuffPost's next chapter