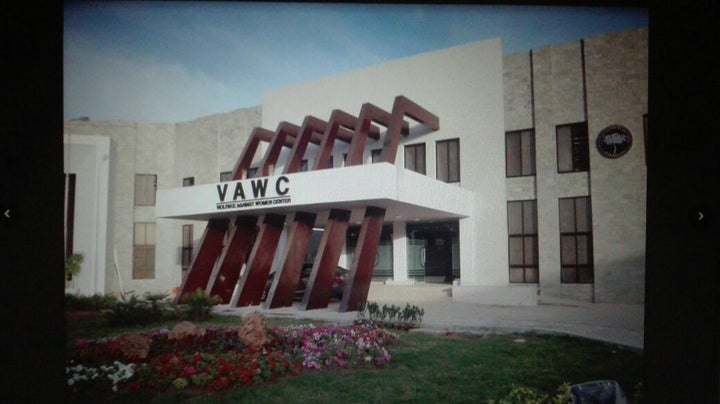 This entry was authored by Allison Hugi, J.D. candidate, Class of 2018.
Following a brutal gang rape in New Delhi in 2012, there were calls in India to punish rape with a mandatory death sentence, starting with the perpetrators of that crime (one of whom was seventeen years old).
In contrast, when Qandeel Baloch, a Pakistani woman famous for posting "provocative" selfies online, was killed by her brother in 2016 for bringing shame to their family, some felt that justice had been served.
As a law student in the University of Chicago Law School's International Human Rights Clinic, I have been struggling to balance these divergent reactions to violence against women. On the one hand, those calling for harsh sentences and processes that invariably result in convictions seem willing to weaken the safeguards their justice system has created for the accused. American colleges, for example, have sometimes reacted to high-profile sexual assaults on campuses by adopting internal processes that don't allow accused parties to have lawyers argue on their behalf, access the evidence against them, or cross-examine witnesses.
On the other hand, the reactions to Baloch's murder clearly demonstrate that, in many regions, progress is yet to be made before violence against women is treated as it should be.
This tension has been illustrated to me by a project I am currently working on in the Clinic with the Punjab government in Pakistan to support implementation of the state's Protection of Women Against Violence Act. The Act, which was passed last year, is an ambitious, progressive law that sets up one-stop centers to provide women who have experienced violence with legal, medical, and counseling resources. I am working with an inspiring group of psychologists, prosecutors, police officers, and policy makers in Pakistan committed to fully investigating and prosecuting violence against women and providing these women with the services they need. The first center opened last month.
"Protecting the rights of those accused of violence against women in Pakistan takes place against a bleak backdrop for women's rights."
One of the many goals of our work has been to make sure that thorough prosecution of instances of domestic violence—a central goal of the Act—does not lead to the erosion of protections for the accused that serve as the backbone of a modern criminal justice system and effective rule of law.
Protecting the rights of those accused of violence against women in Pakistan takes place against a bleak backdrop for women's rights. Almost nine in ten Pakistani women have faced domestic violence in their lifetime. 2014 saw over 10,000 reported cases of violence against women, including 1,000 "honor killings," like Baloch's. Domestic violence has historically been considered a private, family matter in the country. Sections of the influential religious community have derided the Punjab Act, claiming it will destroy the family by increasing divorce rates and changing power dynamics between men and women.
In such a context, it can be hard to prioritize the protection of men who already have the deck stacked in their favor. However, that the pendulum is currently skewed towards shielding the accused from punishment does not justify swinging that pendulum past the point of equilibrium.
Recent developments from South Asia to the United States have shown that legal systems are susceptible to losing sight of the need to provide adequate safeguards for the accused when crafting policies to protect politically-charged and historically-neglected victims. With the Clinic, I hope to make sure this same impulse does not undermine the effectiveness of the Punjab Act. Allowing protections for the accused to be eroded, even if for a noble end, will be counterproductive in the long term and undermine effective rule of law. Moreover, it will breed contempt for the new law, call into question the integrity of the system, and normalize intrusions into the rights of the accused in other contexts.
Luckily, advancing women's rights and defendant's rights is not a zero-sum game. All parties are better off when they can have faith in the integrity and neutrality of the justice system.
And there is no need to reinvent the wheels to find this balance. International treaties and many modern constitutions provide guidance on how to advocate for disadvantaged groups while ensuring strict baselines for the rights of accused persons.
We just have to make sure that when providing long overdue protections to women like Qandeel Baloch that we do not simultaneously sacrifice hard-won protections for defendants, even for heinous crimes, ultimately promoting a legal system that is capable of administering justice for all.
Popular in the Community