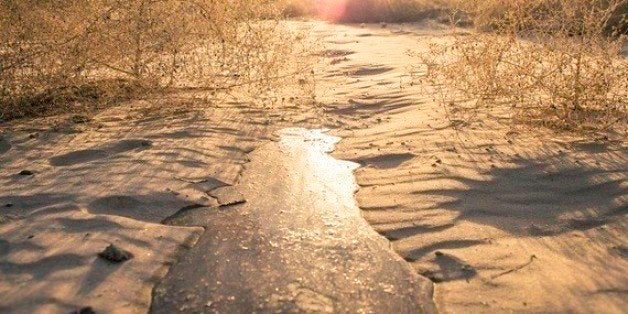 In this week's episode of EARTH A New Wild, host Sanjayan discovers firsthand that not all rivers flow to the sea.
Beginning in the Grand Canyon, Sanjayan attempts to kayak down the Colorado River to its delta just south of the Mexico border. But his journey ends 100 miles short of the sea. Dams, diversions and overuse have turned the river's delta into a parched, sandy desert. Imagine--the mighty Colorado doesn't regularly reach its destination--the Sea of Cortez--and hasn't in over half a century.
But this sad story has a very hopeful side. In March of last year, conservationists released a "pulse flow" of water that reconnected the river to the sea. Initial reports show that the pulse flow has been successful in recharging groundwater, promoting new vegetation and increasing migratory bird abundance in the delta.
The water release was part of a historic agreement between the U.S. and Mexico to implement new guidelines for river management in the face of increasing demands for water. My organization, the Nature Conservancy, was proud to be part of the team that developed this collaborative commitment to save the Colorado River. In a time when water rights often lead to contentious battles, here's a case where diverse groups--federal and state governments, nonprofit organizations, water agencies and funders from two countries--all came together to develop a solution that works for both people and nature. Bravo!
And there's more good news: smart collaborations like this are bringing new hope to other watersheds around the world.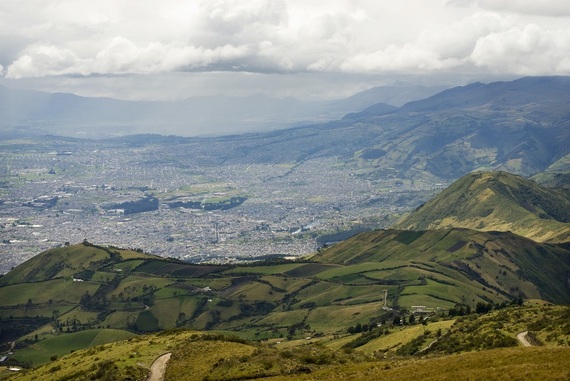 Take Quito, Ecuador, for example, where the Nature Conservancy worked with unlikely partners to develop a tool called a water fund. Water funds work like this: water users like food and beverage companies, water utilities and farming cooperatives invest in a fund that protects natural lands and helps ranchers implement better conservation practices upstream in order to keep water quality high. In the case of Quito, cleaner water helps the city to avoid more expensive investments in treatment facilities that would otherwise be necessary to remove pollutants. And the upstream conservation activities protect wildlife habitat and also reduce the risk of droughts.
We are now applying the concept in Africa and East Asia as well as in the United States where new science suggests that 1 in 4 cities would see a positive return on investment from investing in watershed protection.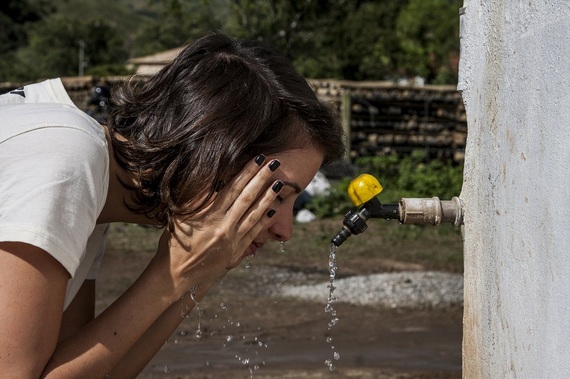 Just as investing in nature can help cities secure clean and flowing water, it can also help with the problem of too much water. Stormwater runoff and the resulting sewer overflows are a major source of river pollution around many cities--and a major financial burden for already-stressed municipal budgets. Yet natural solutions like green roofs, permeable pavement and healthy wetlands can absorb water and help it flow at a much more manageable rate. Making cities function more like forests may seem like a small solution to an enormous problem. Yet enough green infrastructure in enough places will in fact make a very big difference.
This week's episode of EARTH A New Wild is an important reminder that with sound science and smart collaboration we can find new ways to meet our water needs without destroying nature. Nature, in fact, is a crucial part of the solution to our water challenges. From reforesting watersheds to greening cities, nature is integral to a sustainable, cost effective and efficient global water system.
Tune in to EARTH A New Wild and visit TNC's New Hope for a New Wild for more on the Colorado River and other great stories about how humans and wildlife can live together in partnerships that benefit both.
Images (top to bottom): The leading edge of the Colorado River as it flows from USA into Mexico. Photo credit: © Nick Hall; The urban sprawl of Quito, the capital city of Ecuador, and surrounding farms. Photo Credit: ©Bridget Besaw; Juliana Bustamante, Executive Assistant/Project Manager of ITPA uses clean water to wash her hands and face. Photo credit: © Devan King.
Support HuffPost
The Stakes Have Never Been Higher
Related
Popular in the Community