We've all heard the horror stories from friends and fellow travelers you meet on the road. Some involve falling asleep and the waking up with missing gear. Others involve being held up at gunpoint. Sometimes it's just a good, old-fashioned pickpocket.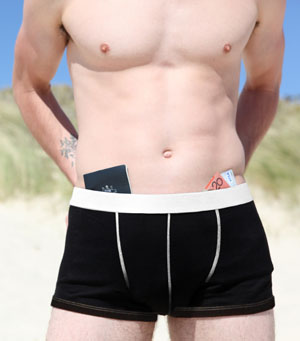 Traveling has a habit of separating us from our most important goods. That is where Nigel and Franklin come in, an innovative Australian-American duo of entrepreneurs. No strangers to long-term travel, they too had heard enough horror stories to last a lifetime and decided to do something about it.
Modeled off a homemade version Nigel took on a trip to South America, the team has created a commercial version called Adventure Underwear. Made of 100% Australian merino wool, they keep your goods warm in the cold and cool in the warm. They can easily be hand washed and dry quickly.
The underwear has two specially designed, hidden pockets. The quick access pocket is perfect for a day in the city to store cash and credit cards. The larger second pocket is certified waterproof up to 200ft and can store passports, wallets, phones, cameras, etc. The waterproof pocket idea came from interviewing one too many travelers who went to the beach and left empty handed.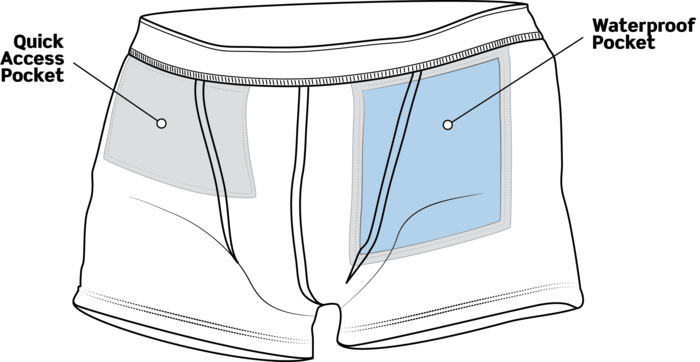 Over the past two years of continuous travel on The Happy Nomad Tour I've been robbed in Guatemala, Colombia, and The Philippines. In all three cases a pair of Adventure Underwear would have prevented me from losing my most important gear - money, phone, camera, passport.
Unfortunately no female version of Adventure Underwear exists yet, but a design is already underway. Nigel and Franklin are just getting started and have started a Kickstarter campaign to fund their dream of protecting travelers' goods across the world. Their Kickstarter video is below.
Nigel and Franklin are trying to raise $30,000 to run the first batch of production. For more information on that, go here.
Related