Campbell claimed principal George Aulenbacher threatened to retaliate after she spoke to reporters. Campbell said Aulenbacher warned he may call Wellesley College, where Campbell has been accepted, to tell the college she has "bad character" and is a "backstabber," according to the Charleston Gazette.
"I said, 'Go ahead,'" Campbell said at a news conference Monday, where she announced the injunction request seeking to prevent the principal from retaliating against her. Campbell said she's also seeking Aulenbacher's resignation, according to the Gazette.
"He continued to berate me in his office," Campbell said of her meeting with Aulenbacher. "I'm not an emotional person, but I cried. He threatened me and my future in order to put forth his own personal agenda and made teachers and students feel they can't speak up because of fear of retaliation."
Aulenbacher did not respond to multiple requests from The Huffington Post for an interview.
"We simply want to make sure that my client's and other students expressing their opinions are protected for exercising their First Amendment rights," Mike Callaghan, Campbell's attorney, said in a statement. "No student should be concerned for their future for publicly expressing their opinion."
A "Friends of Aulenbacher" Facebook page has also appeared this week, with 700 "Likes" as of Wednesday afternoon. The page encourages people to attend a school board meeting this week to defend the principal.

UPDATE, 10:30 p.m.: Wellesley College sent a message of support for Katelyn Campbell on Twitter:
Before You Go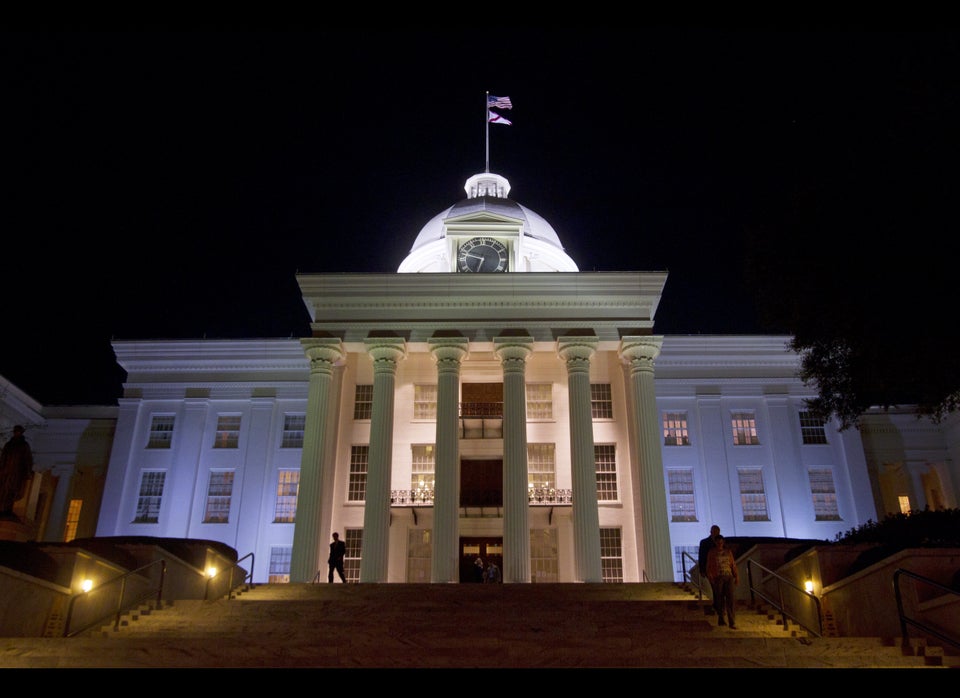 U.S. State Capitol Buildings
Popular in the Community