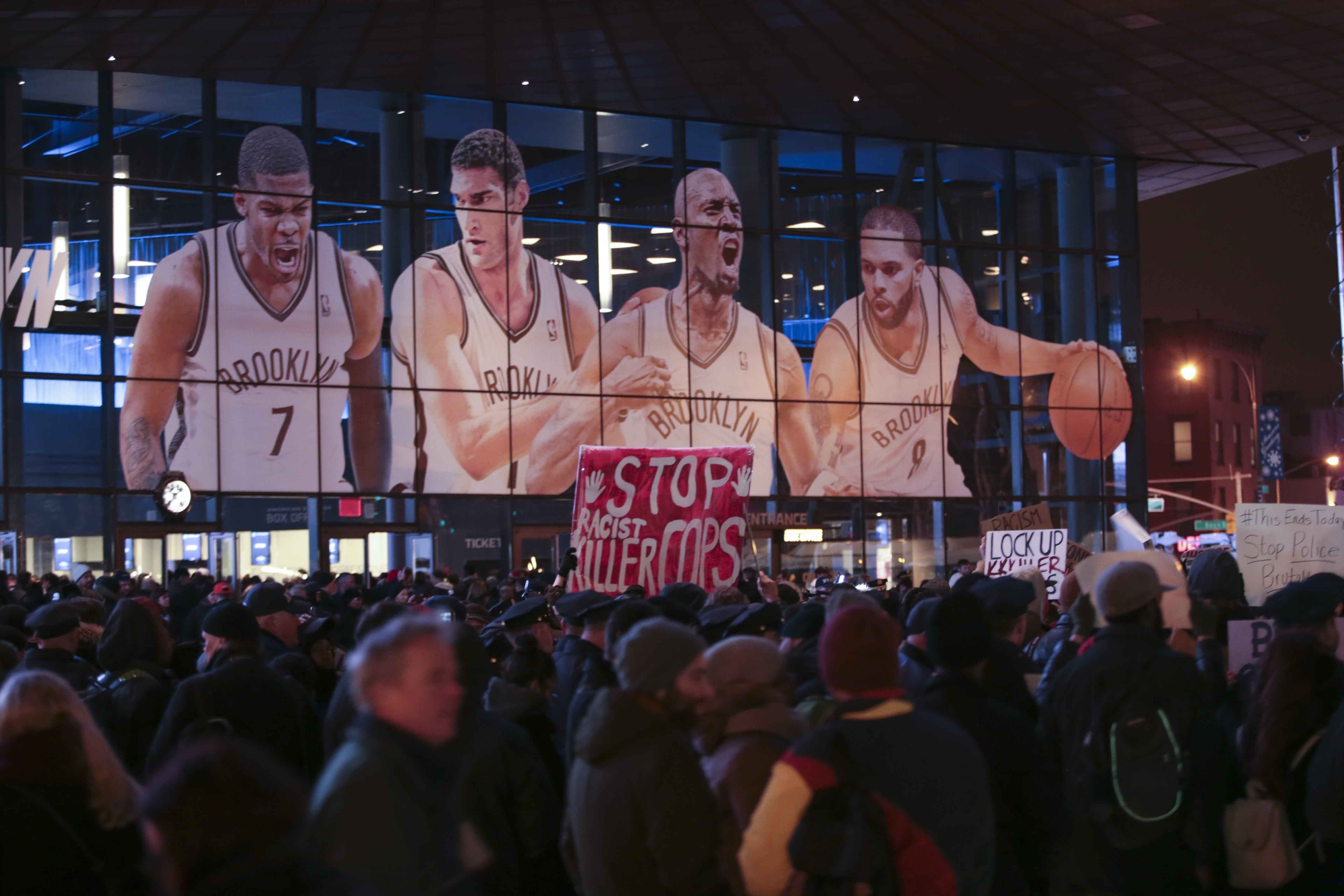 Monday marked the sixth consecutive night protesters have demonstrated in New York since a grand jury decided not to indict the New York Police Department officer involved in the chokehold death of 43-year-old Eric Garner, as hordes of protesters outside the arena gathered to speak out against police brutality.
Among the players who made such a statement before the game between the Brooklyn Nets and the Cleveland Cavaliers were LeBron James, Kevin Garnett, Deron Williams, Jarrett Jack, Alan Anderson and Kyrie Irving.
"As a society we have to do better. We have to be better for one another no matter what race you are," James said before the game when asked why he wore the shirt. "But it's more of a shoutout to the family more than anything because they're the ones who should be getting the energy and effort."
James -- along with other players -- made this "shoutout" before a packed house, which included courtside spectators Prince William and his wife, the Duchess of Cambridge. Beyonce and Jay Z were also in attendance and personally greeted the royal couple on the court.
Meanwhile, hundreds of protesters participated in a massive "die-in" outside the stadium as part of ongoing efforts to speak out against Garner's death and others who have died at the hands of police.
Here are photos from Monday night's protests in Brooklyn: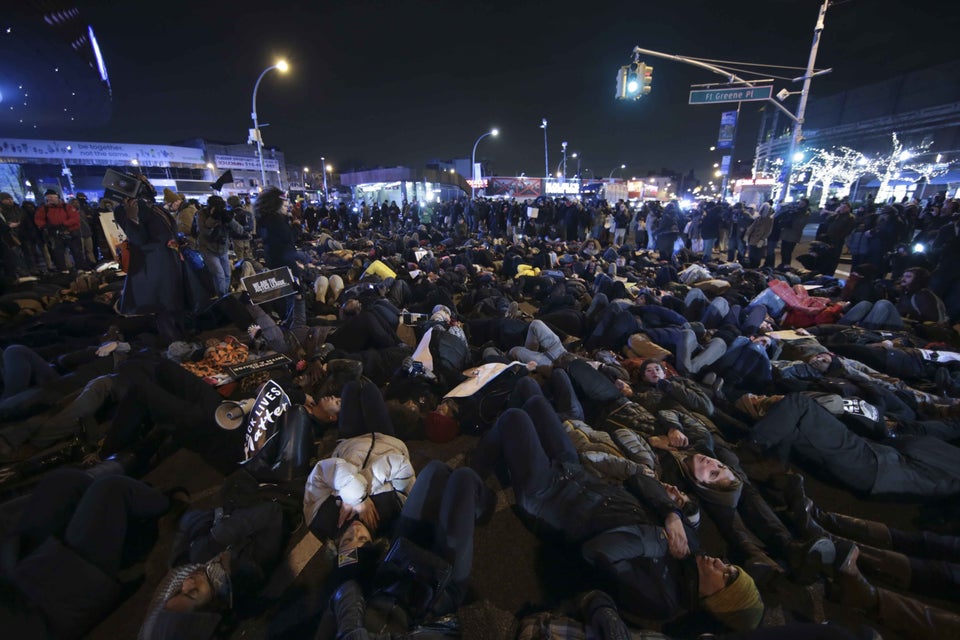 Bilgin S. Sasmaz/Anadolu Agency/Getty Images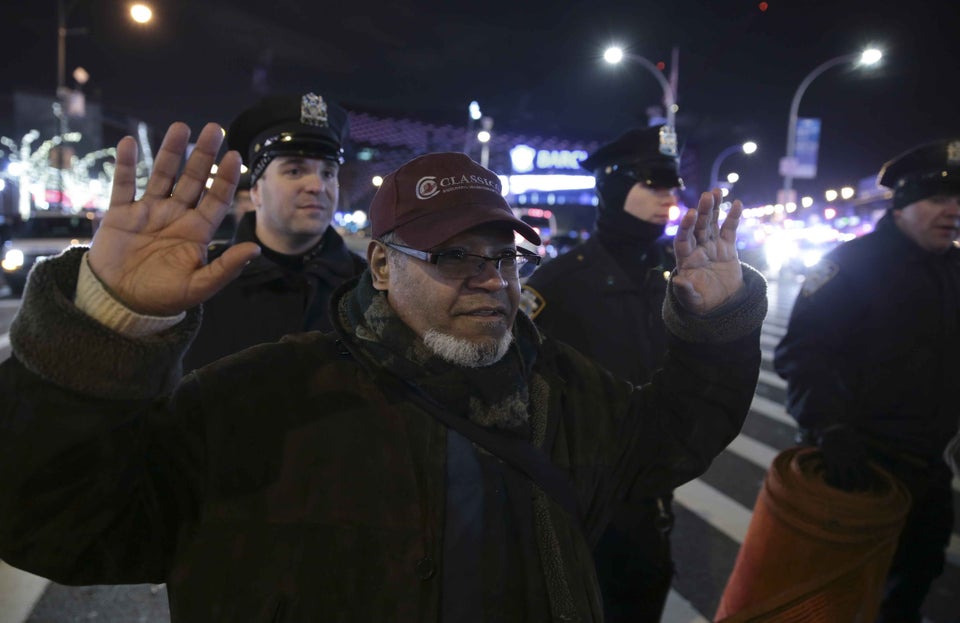 Bilgin S. Sasmaz/Anadolu Agency/Getty Images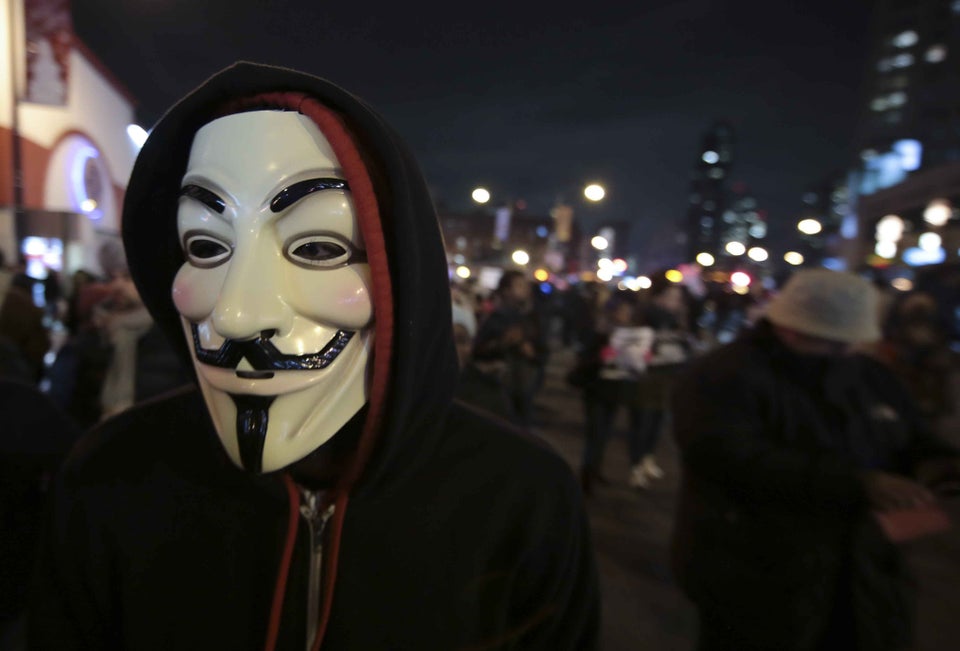 Bilgin S. Sasmaz/Anadolu Agency/Getty Images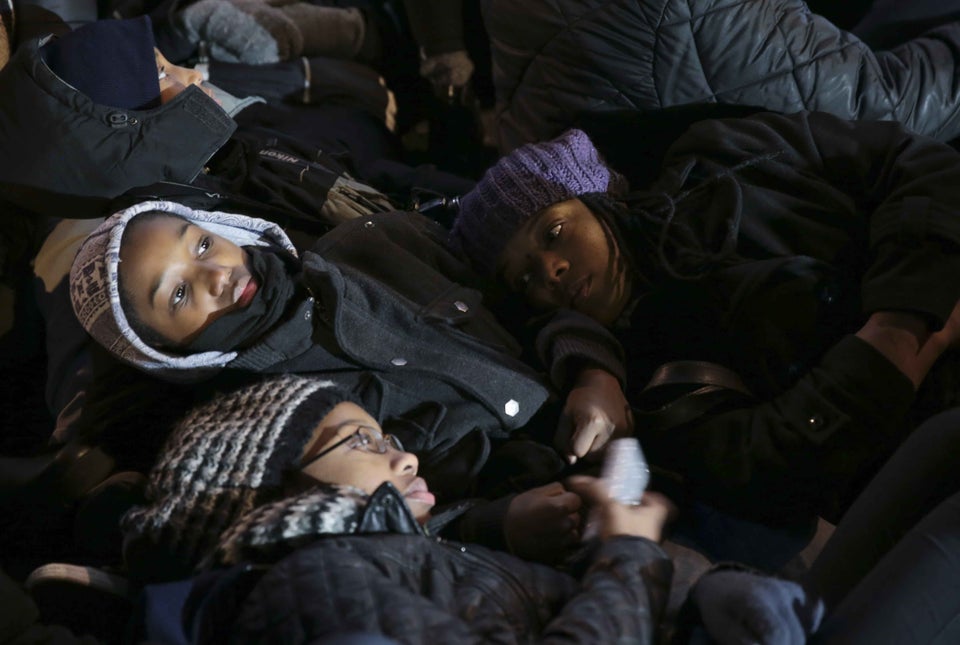 Bilgin S. Sasmaz/Anadolu Agency/Getty Images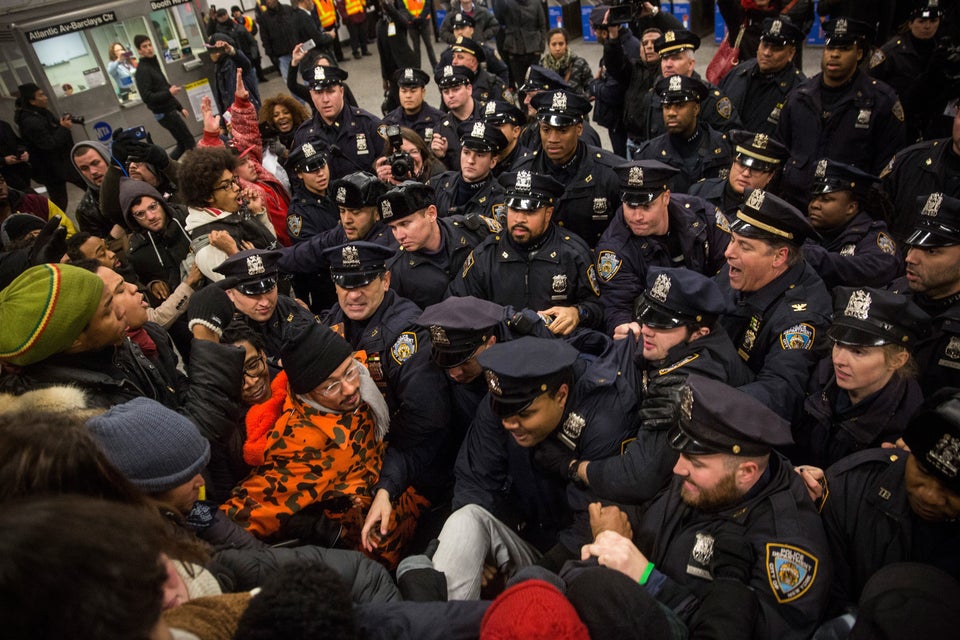 Andrew Burton/Getty Images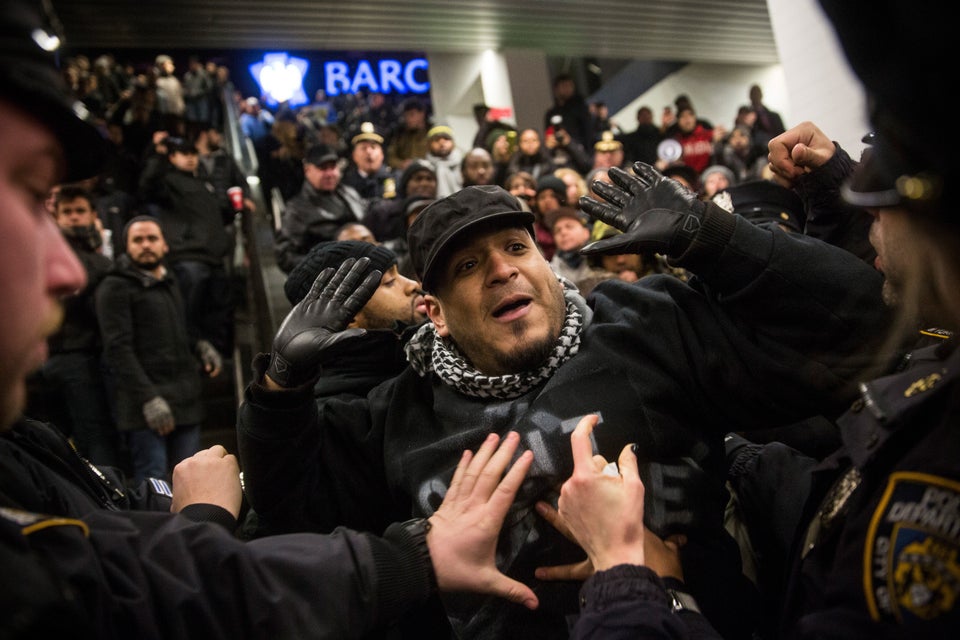 Andrew Burton/Getty Images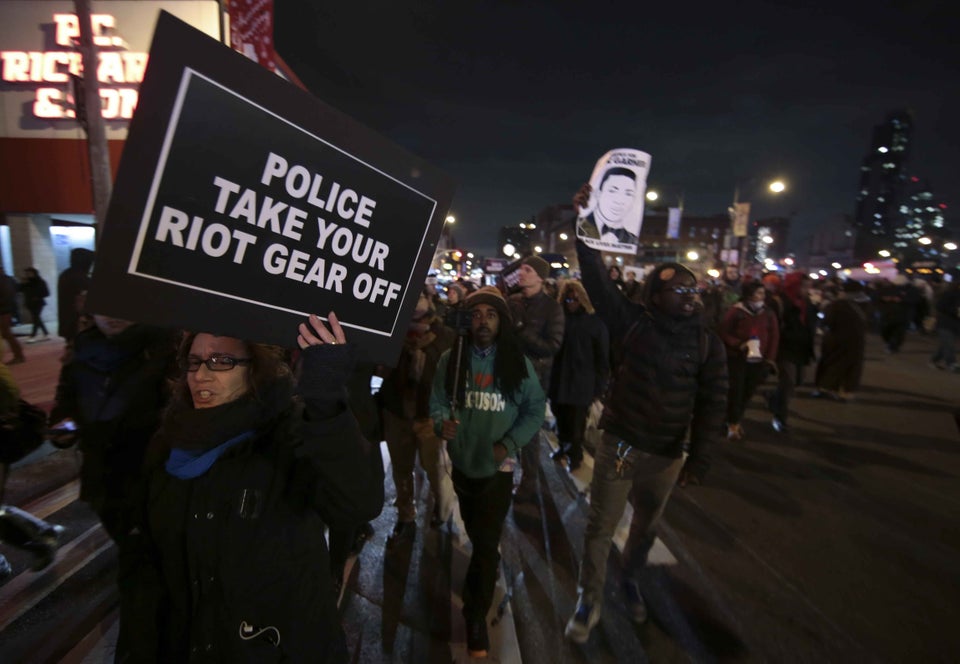 Bilgin S. Sasmaz/Anadolu Agency/Getty Images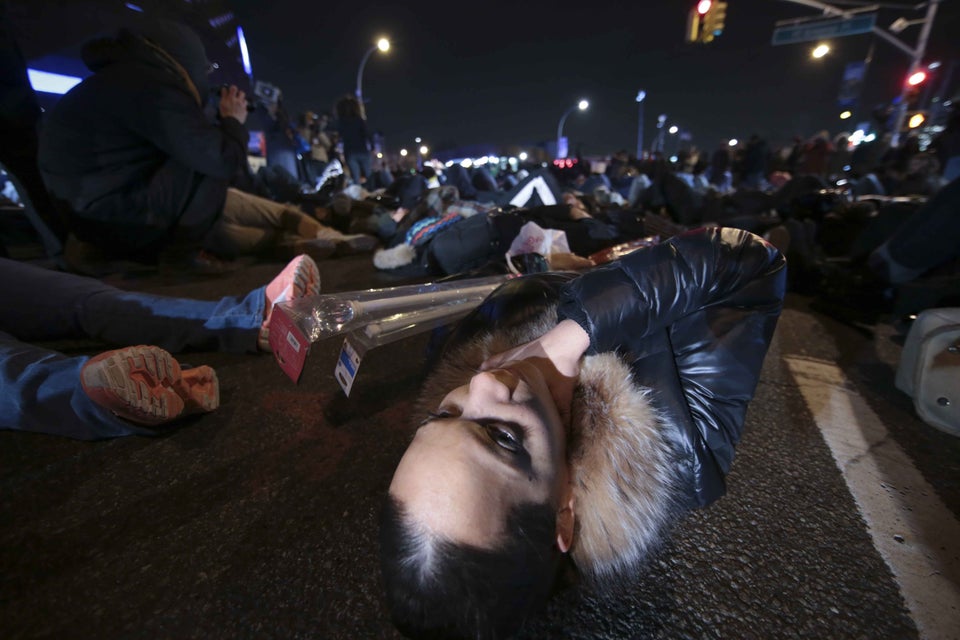 Bilgin S. Sasmaz/Anadolu Agency/Getty Images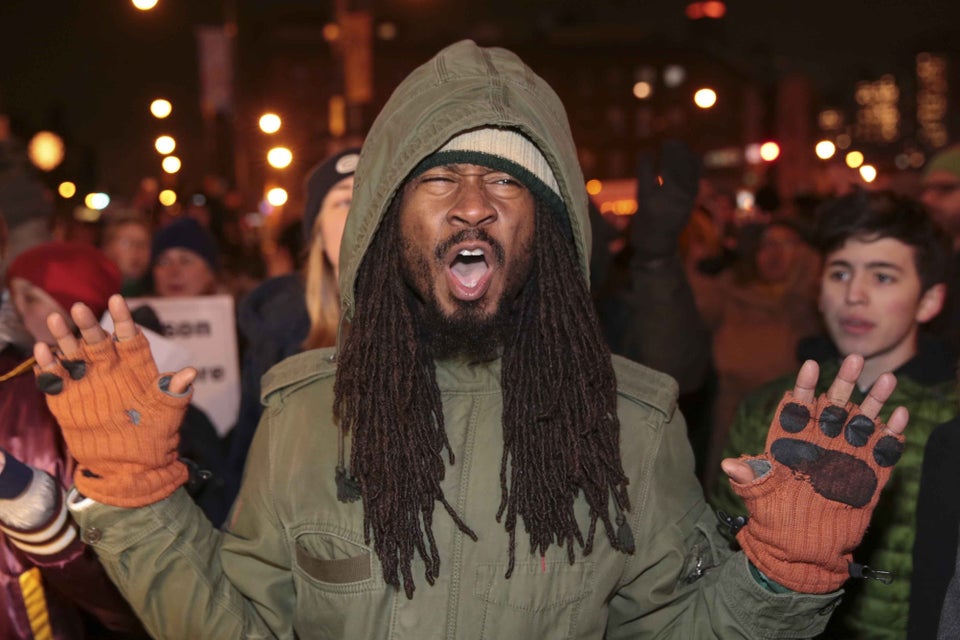 Bilgin S. Sasmaz/Anadolu Agency/Getty Images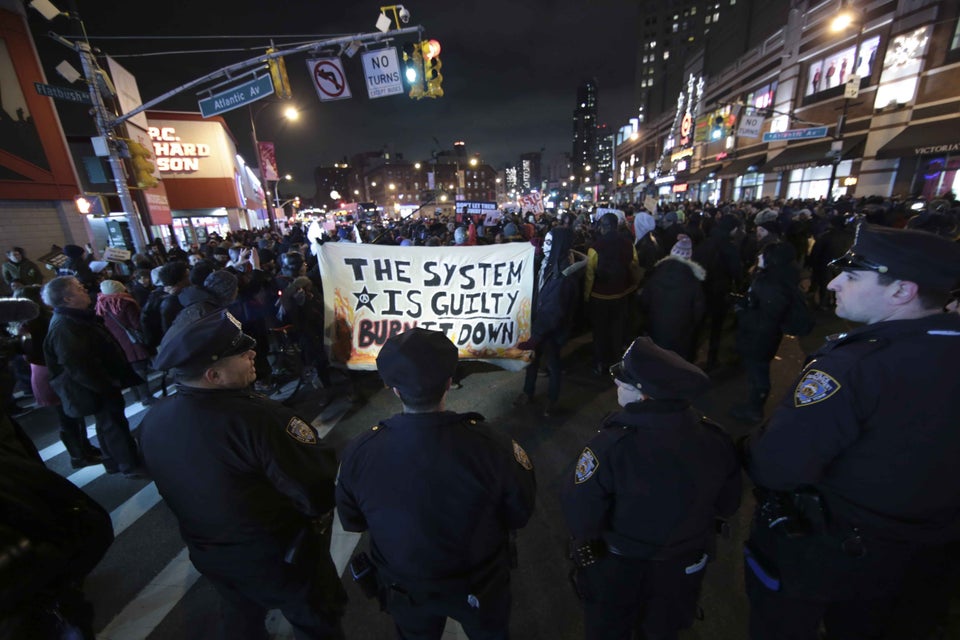 Bilgin S. Sasmaz/Anadolu Agency/Getty Images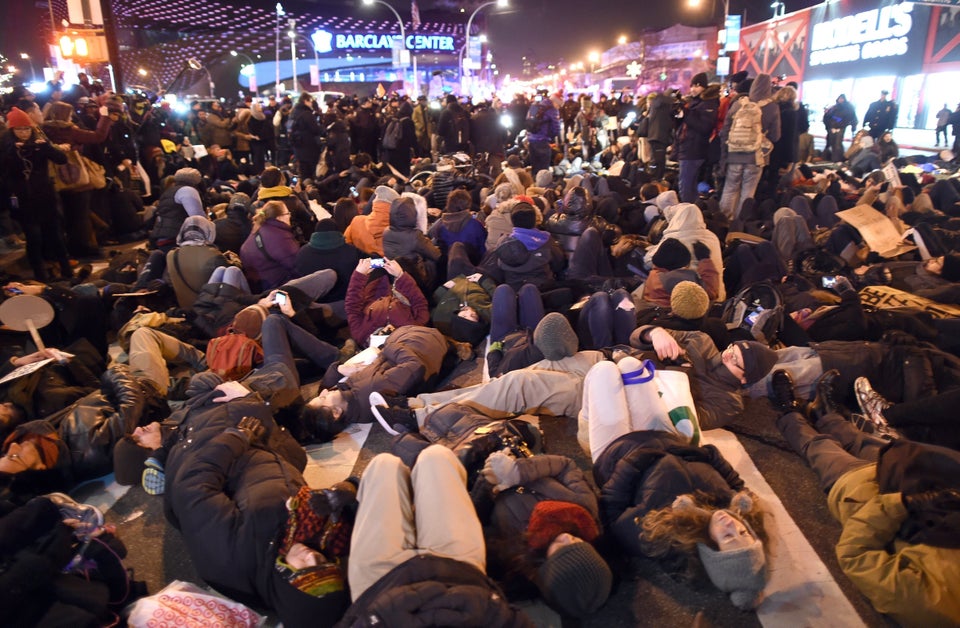 TIMOTHY A. CLARY/AFP/Getty Images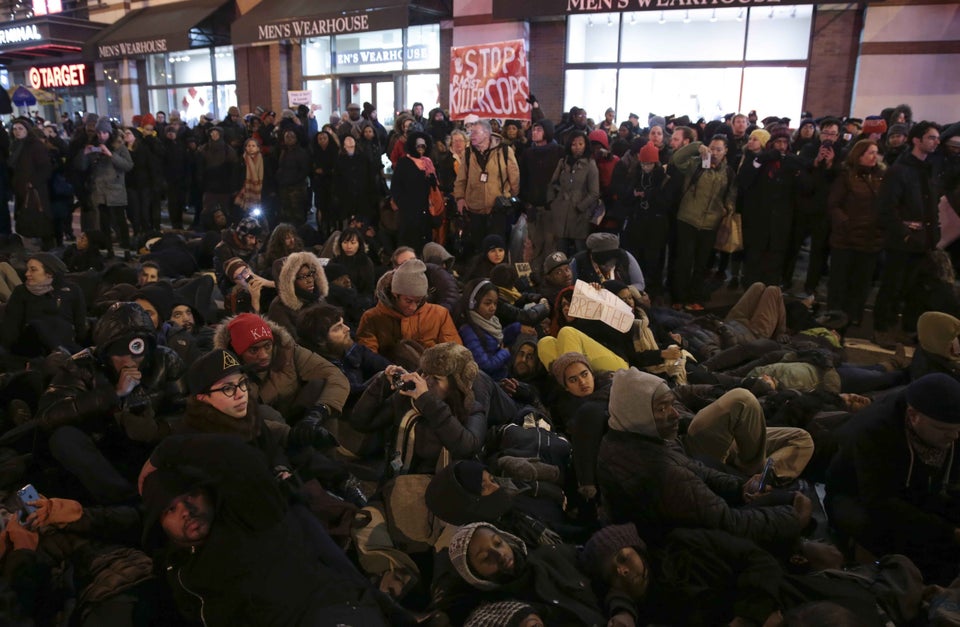 Bilgin S. Sasmaz/Anadolu Agency/Getty Images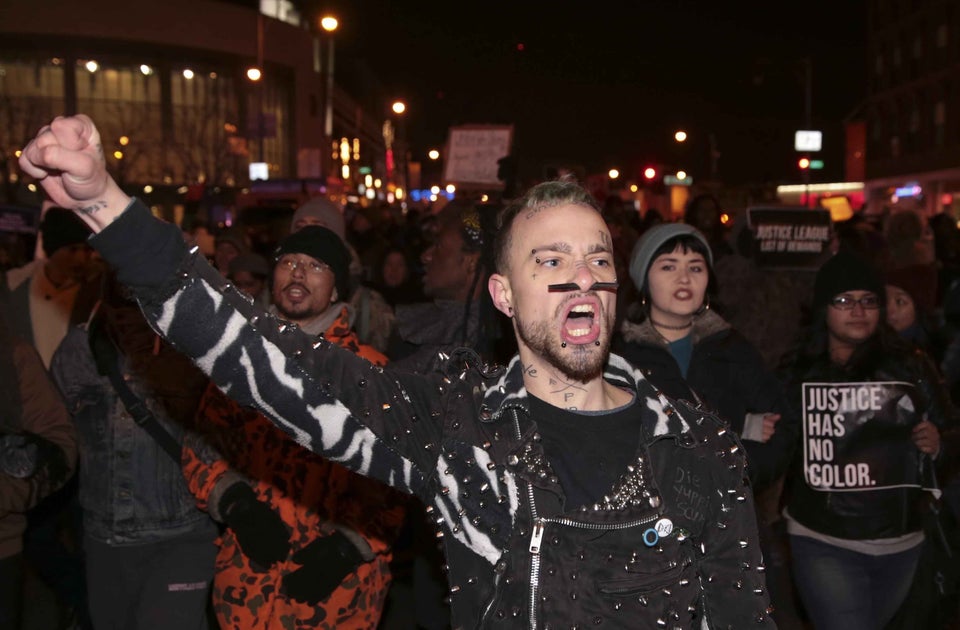 Bilgin S. Sasmaz/Anadolu Agency/Getty Images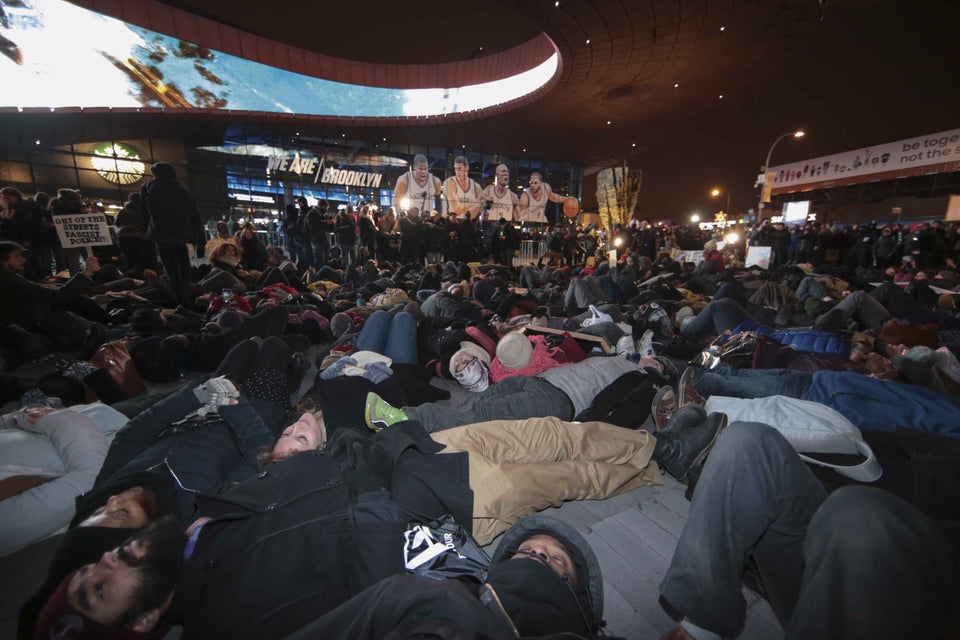 Bilgin S. Sasmaz/Anadolu Agency/Getty Images
Popular in the Community