Just before Senate Majority Leader Mitch McConnell (R-Ky.) initiated voting on health care legislation on Tuesday afternoon, exclamations from protesters boomed through the Senate floor.
Senate Minority Leader Chuck Schumer (D-N.Y.) tried for one final appeal to his GOP colleagues in an effort for them to vote against the bill. After he exited the floor, cries of "Kill the bill, don't kill us!" and "Shame! Shame! Shame!" came in from the visitor galleries.
The cacophonous shouting continued for a few minutes, eventually leading some protesters to be escorted out while others were arrested, according to HuffPost's Jennifer Bendery. Additionally, reporters were kept away from the visitor galleries and were told to delete their photos.
Before You Go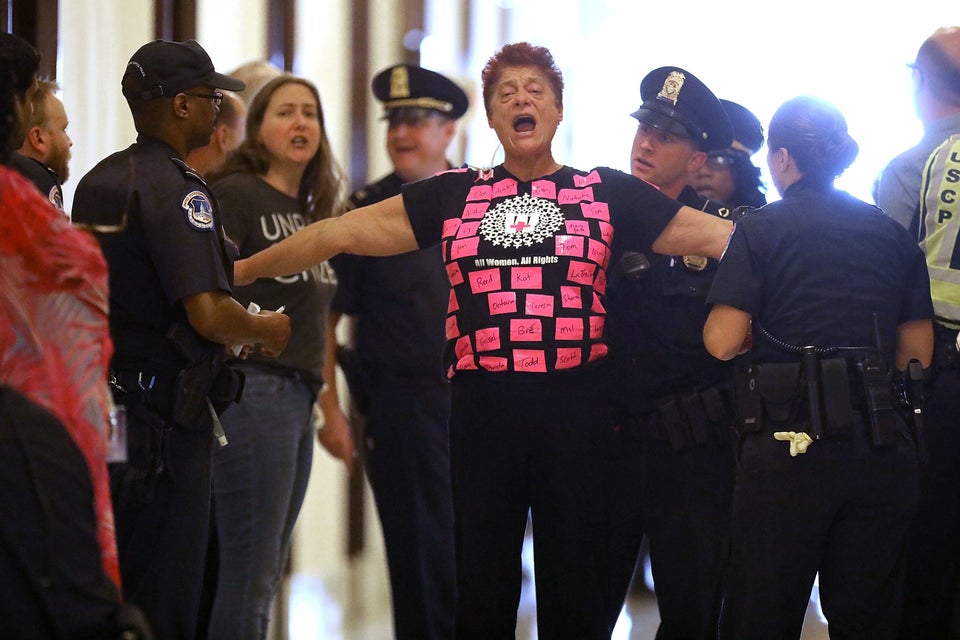 Health Care Protests At U.S. Capitol
Popular in the Community