(Updates with details from medical examiner, quotes from slain teen's cousin)
DENVER, Jan 27 (Reuters) - About three dozen demonstrators shouting "Cowards shoot girls" rallied at the district attorney's office in Denver on Tuesday, protesting the fatal shooting by police of a teenager suspected of driving a stolen car and running into an officer.
A local prosecutor met briefly with some members of the crowd, a mix of young people and clergy, in a hallway outside the eighth-floor district attorney's office and promised a thorough investigation of Monday's shooting.
Denver's medical examiner on Tuesday identified the slain driver as Jessica Hernandez, 17, from the suburb of Thornton, and confirmed that she died of multiple gunshot wounds.
Protester Jose Castaneda, 16, the girl's cousin, told reporters the two had attended the same high school.
He said Hernandez was not a threatening person, probably "panicked" when she saw police arrive on the scene and likely struck the officer by accident.
"What was the reason for shooting my cousin? The cop shot my cousin because he wanted to," he said. Asked what he hoped to accomplish by bringing his grievance to the D.A.'s office, he replied: "I hope they achieve justice."
Outside, protesters chanted "Cowards shoot girls" and carried signs with such slogans as "Your badge is not a license to kill" and "Don't shoot unarmed teens."
The rally in Denver was the latest in a wave of demonstrations across the country in recent months over incidents in which protesters say police used indiscriminate lethal force, often against minorities.
The teenager shot in Denver is believed to be Hispanic, but the race of the police officer involved was not immediately known.
Denver Police Chief Robert White told reporters on Monday that the shooting unfolded when an officer responded to reports of a suspicious vehicle in an alley in the city's Park Hill neighborhood. A check of the license plate determined the car was stolen and the officer called for backup, White said.
As two officers approached the car, its driver hit one of them with the vehicle, and both police officers opened fire.
The driver was pronounced dead at a local hospital. Four other youths in the car with her were unhurt. They were taken into custody but later released with no charges filed, police said. The officer struck by the car suffered a possible broken leg.
Both officers were placed on administrative leave pending the outcome of an investigation. (Reporting by Keith Coffman; Editing by Steve Gorman and Eric Beech)

Support HuffPost
The Stakes Have Never Been Higher
Related
Before You Go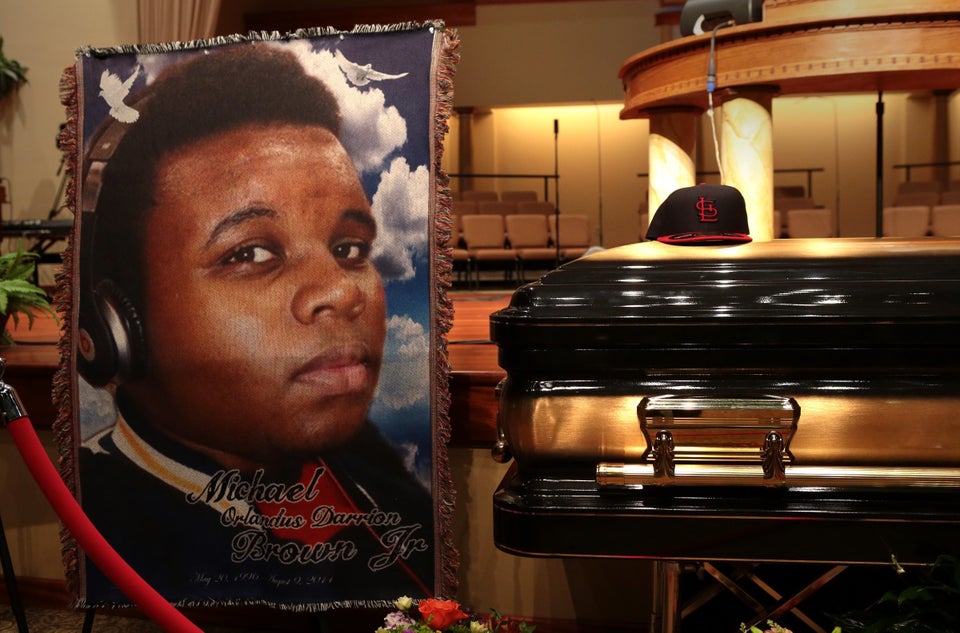 2014 Police Killings
Popular in the Community