A Senate hearing for CIA nominee Gina Haspel was met with outcry Wednesday as Code Pink protesters rallied against her on Capitol Hill.
"Stop the torture!" protesters repeated. "Don't reward Gina, say no to Gina!"
Others demonstrated outside the hearing room and the building.
Haspel's work running a CIA black site in Thailand in 2002 has been heavily scrutinized, and personnel at the facility are reported to have waterboarded at least one detainee. Haspel also has been connected to the destruction of video evidence of torture sessions.
At her confirmation hearing on Wednesday, she told Senate Intelligence Committee members that she "fully supports the detainee treatment required by law."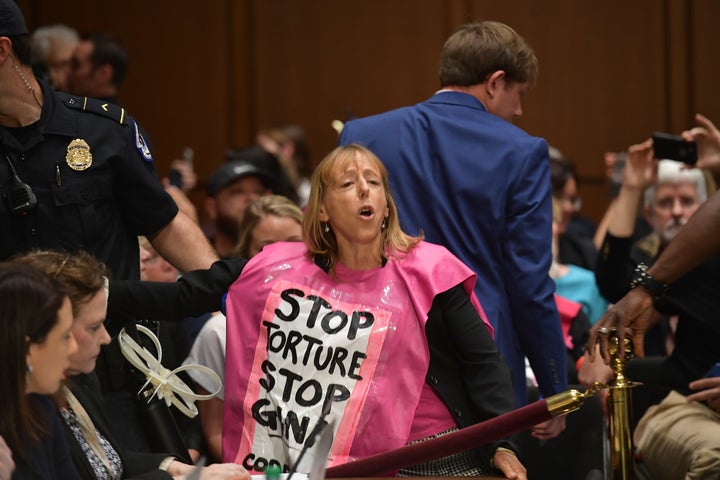 "We followed the law then, we followed the law today. I support the law," she told Sen. Mark Warner (D-Va.). "I would not allow the CIA to undertake activity that I thought was immoral, even if I thought it was technically legal."
Her testimony was interrupted at least twice by additional protesters, including one who shouted "Bloody Gina" while being removed from the room.
Code Pink members have become regulars in Washington. The women-led, grassroots group, founded in 2002, has organized demonstrations on a range of issues, including health care, education, and human rights.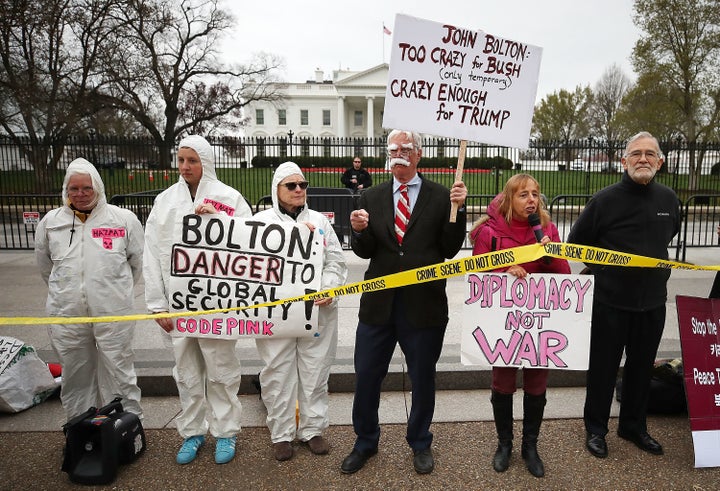 Popular in the Community