Protesters unfurled a massive banner, styled like a Russian flag and reading "IMPEACH TRUMP #RESIST," on Monday during the Washington Nationals' first game of the season.
The giant message hung from the observation deck on the first base side as more than 40,000 people filed out of Nationals Park ― just a few miles away from the White House ― on opening day, The Washington Post reported. The Nationals clinched a 4-2 victory against the Miami Marlins.
Jason Charter, a member of populist network Americans Take Action, tweeted that his group was responsible for the act.
"Americans Take Action believes that Donald Trump is a traitor to our country and needs to be impeached," Charter told ABC7 News on Monday. "His relationship with Russia needs to be investigated by a special committee."
The protesters unrolled the sign just before the game ended then made their exit to avoid any potential arrests, he told BuzzFeed.
Trump declined an invitation to throw out the ceremonial first pitch at the Nationals' opening day game, a ritual many presidents have taken part in since 1910. White House officials cited a scheduling conflict for the president's absence on the pitcher's mound.
Twitter lit up after images of the dangling sheet made the rounds on social media.
CORRECTION: This article previously misstated the final score of the Nationals-Marlins game; it was 4-2, not 5-4.
How will Trump's first 100 days impact you? Sign up for our weekly newsletter and get breaking updates on Trump's presidency by messaging us here.
Before You Go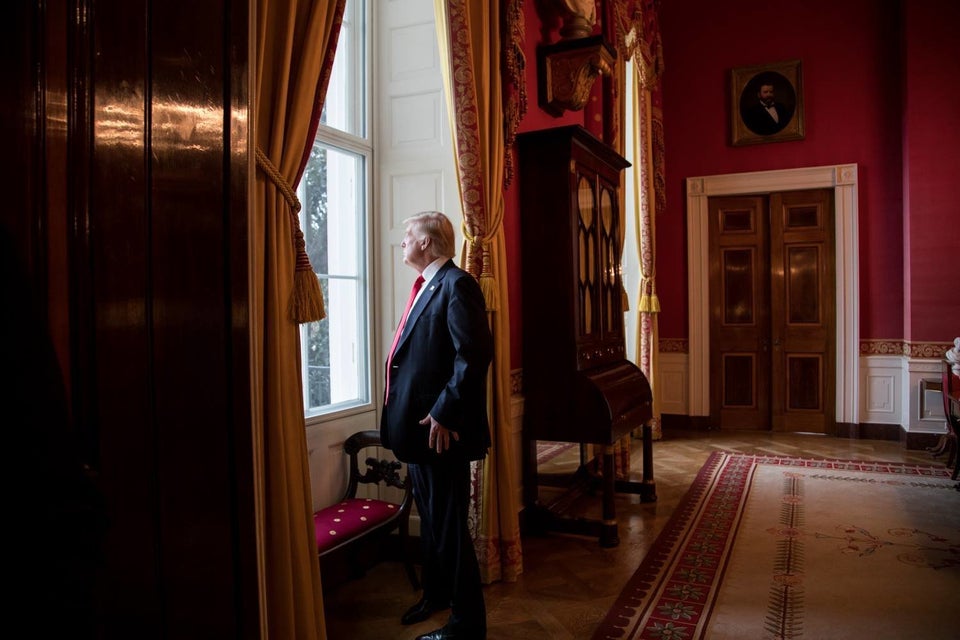 Trump's First 100 Days
Popular in the Community