In Manhattan, thousands converged on Union Square in a light rain and prepared to march uptown to the president-elect's home at Trump Tower. Protesters hoisted signs like "Bad Hombre" and "Not My President," and anti-Trump chants echoed through the crowd. Police made several arrests.
Jackie Smith, 53, of Staten Island, said she was blindsided by the election outcome.
"There's a lot of blame to go around, but I blame myself," said Smith. "Instead of laughing at Trump, I should have been out protesting."
Documentary filmmaker Michael Moore, who attended the rally, told The Huffington Post that protesters must not falter in their opposition to Trump.
"We had all those big protests before the Iraq War and once the war started, everyone stopped protesting," Moore said. "This time, we keep it up and we don't stop till he's out of there."
Trump's derogatory comments and allegations that he has sexually assaulted women loomed large for Emily Rems, managing editor of Bust magazine. She carried a sign that read "Don't Grab My Pussy," referencing vulgar comments Trump made in a 2005 video published by The Washington Post in October.
"We're pissed as hell that Donald Trump won this election," Rems said. "Women should have equal rights in this society, and we don't want Roe v Wade overturned."
The prospect of Trump following through on promised anti-immigration policies worried Carmen Candelario, 23, who said she moved to the U.S. legally from the Dominican Republic.
"I already knew I was fighting against a lot of hate just because of my background and skin color," Candelario said. "The dream to move forward as a community is now gone."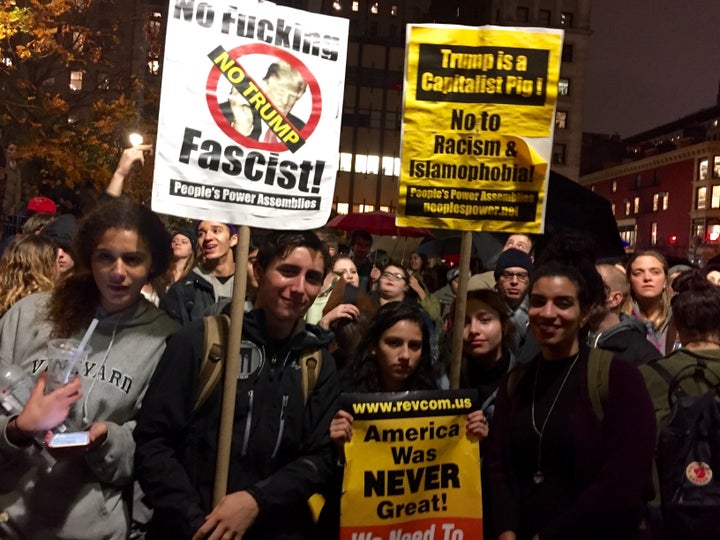 Daisy Skelton, 22, of Manhattan, tried to grapple with Trump's victory.
"This election is unacceptable," said Skelton. "I've been crying, and my friend said to me, 'Optimism is the only way.'"
Socialist Alternative, NYC, the group that organized the anti-Trump march, heaped criticism on the Democratic Party.
"The Democratic Party has proven they are incapable of stopping Trump," Socialist Alternative, NYC, said in a Facebook message announcing the protest. "The Democratic Party has failed. This is the result of the Democratic Party leadership backing Hillary Clinton instead of Bernie Sanders. It is time to build a new party of the 99%."
Protests and prayer vigils were held at other locations around New York City.
In Austin, Texas, students from the University of Texas demonstrated on campus, then marched downtown. About 400 people blocked traffic on city bridges, but remained peaceful, according to the Austin American-Statesman.
Similar protests erupted in Los Angeles, Portland, Oregon, and Washington, D.C., shortly after Hillary Clinton conceded defeat early Wednesday.
In California, Berkeley and Oakland authorities reported some disruption as well. About 250 people took to the streets and caused "vandalism on multiple businesses," according to Oakland police. Small fires were set in city streets as marchers reached downtown Oakland.
Kshama Sawant, a socialist Seattle City council member, called on protesters to "shut down" Trump's inauguration ceremony, KIRO 7 reported.
"The next four years are going to be hard for all of us, but this is an unprecedented chance for all of us to fight as one," Jonathan Lovitz, a senior vice president of the National Gay & Lesbian Chamber of Commerce, told NBC News. "Think of the possibilities when all minorities stand together."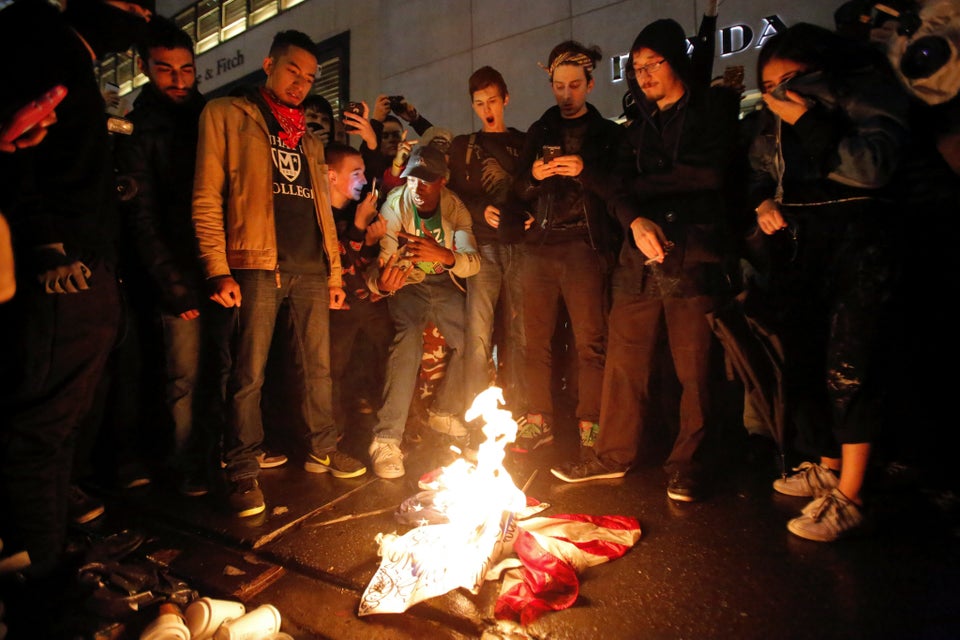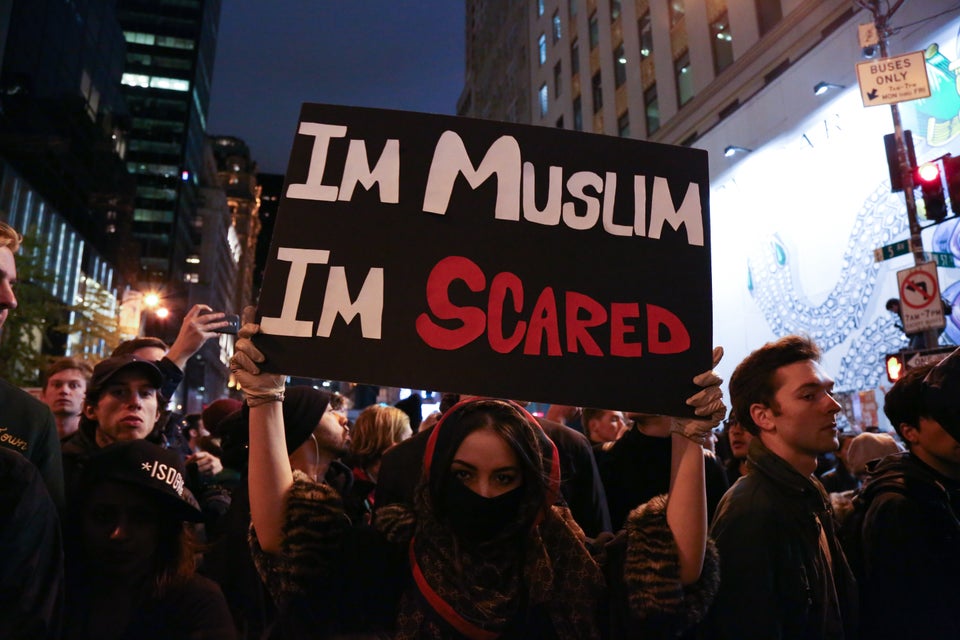 Amanda ChoyHuffington Post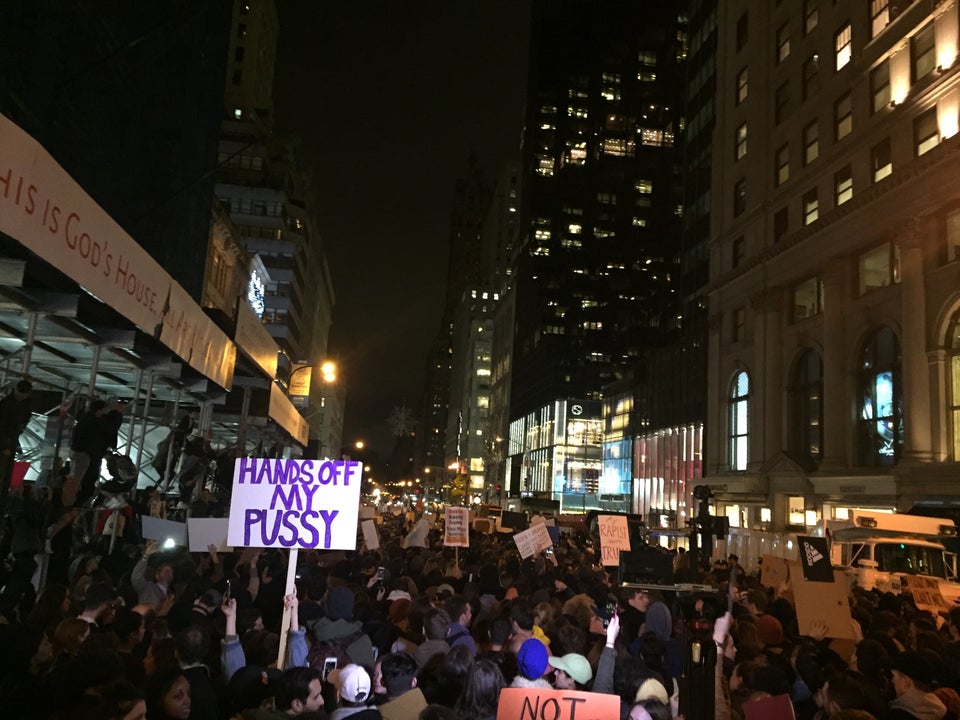 Andy CampbellThe Huffington Post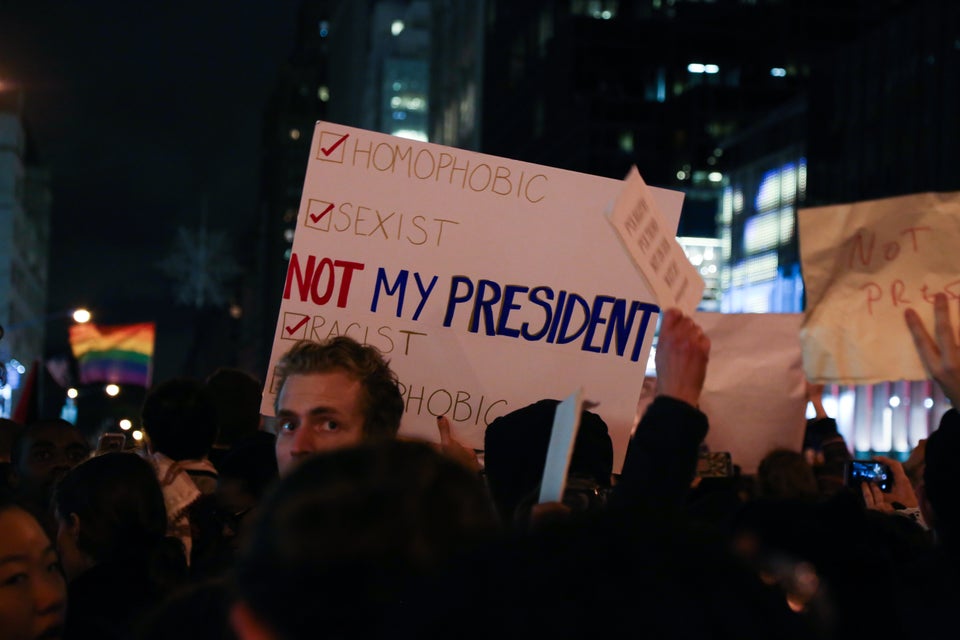 Amanda ChoyHuffington Post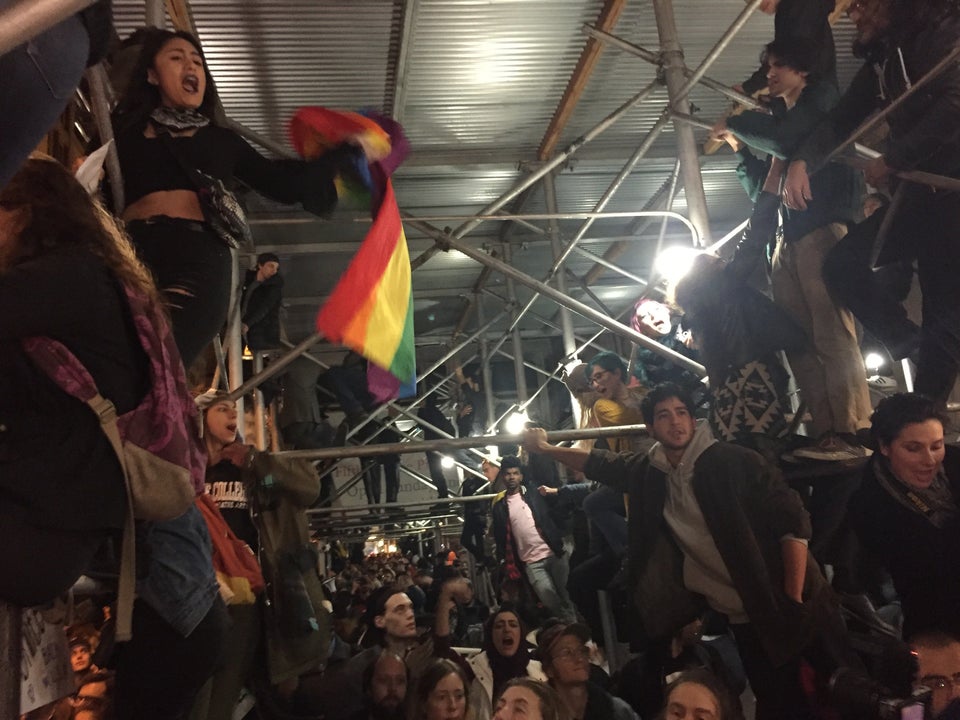 Andy CampbellThe Huffington Post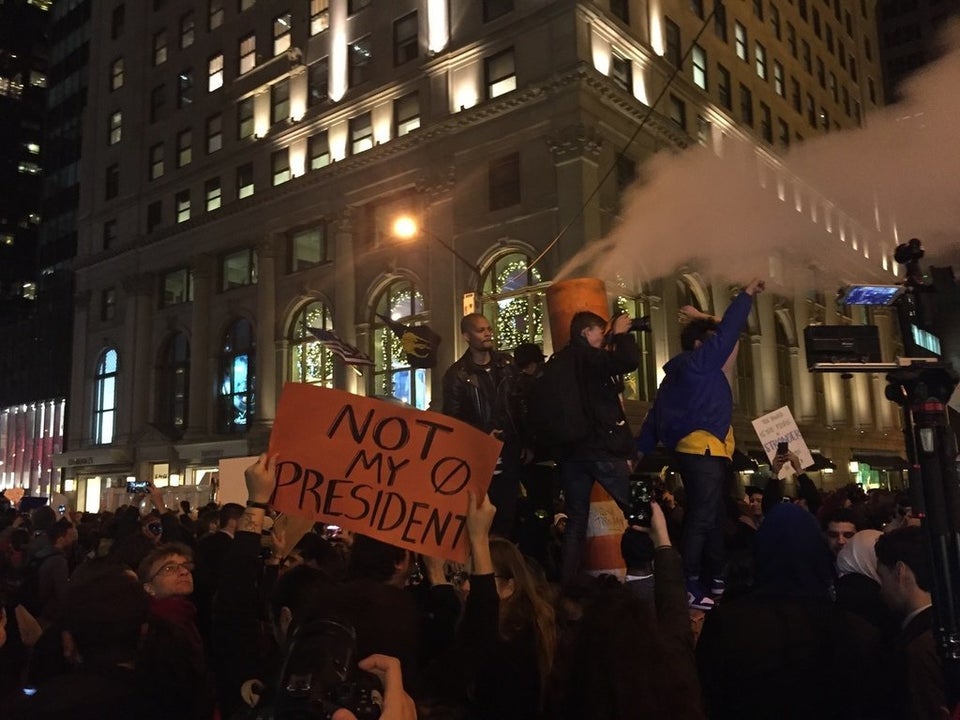 Andy CampbellThe Huffington Post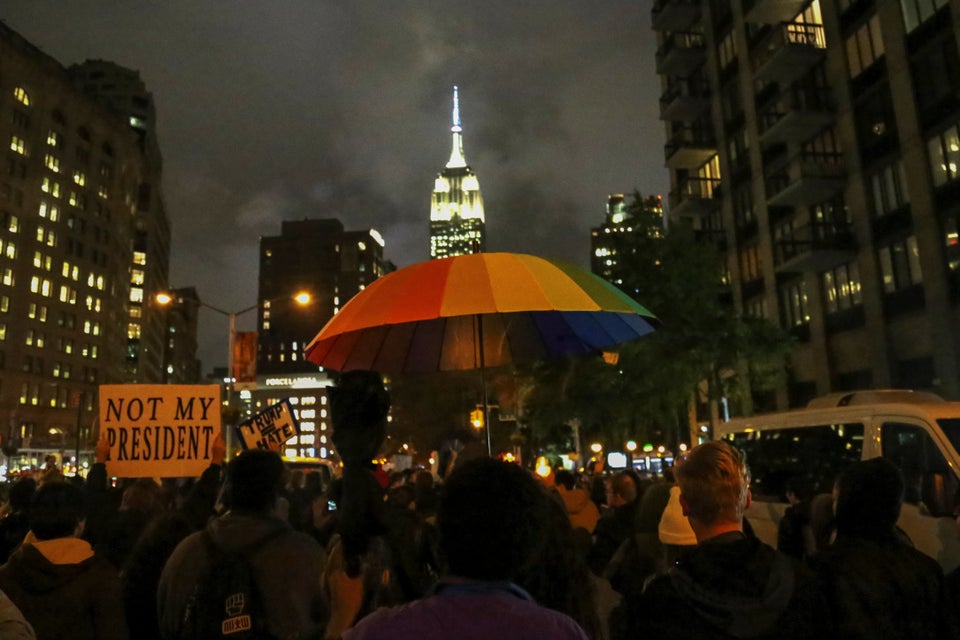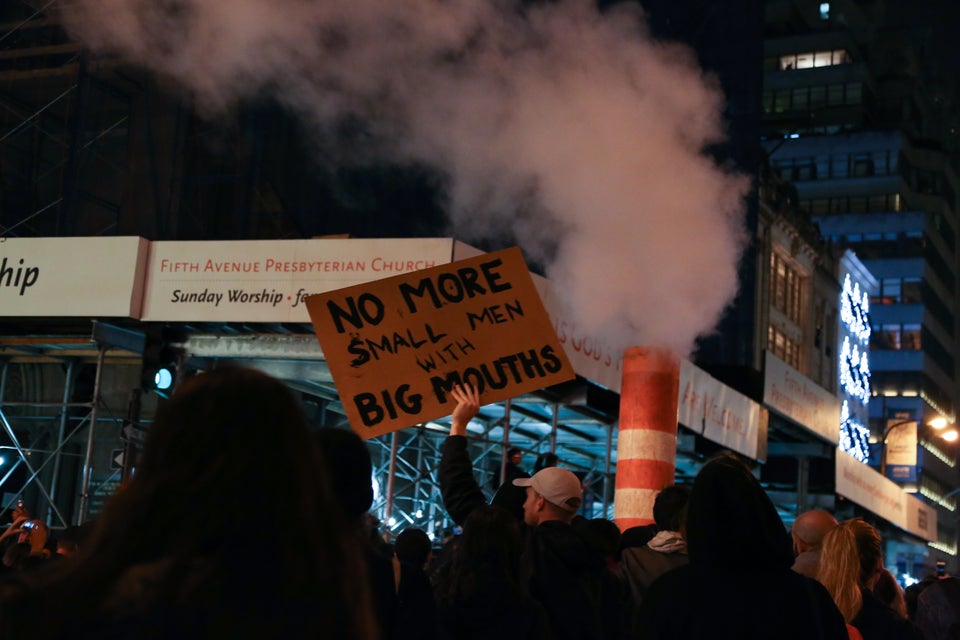 Amanda ChoyHuffington Post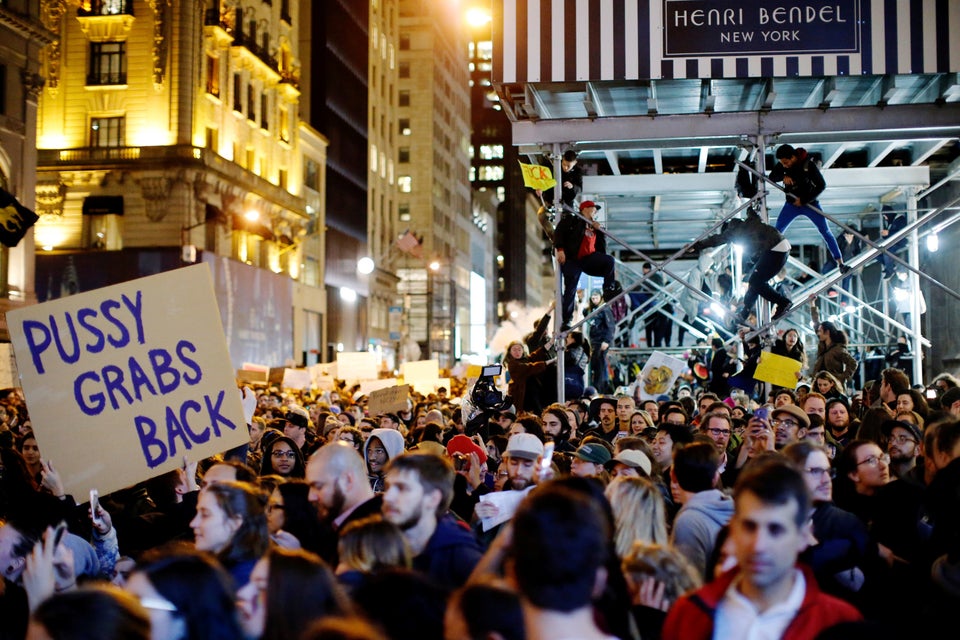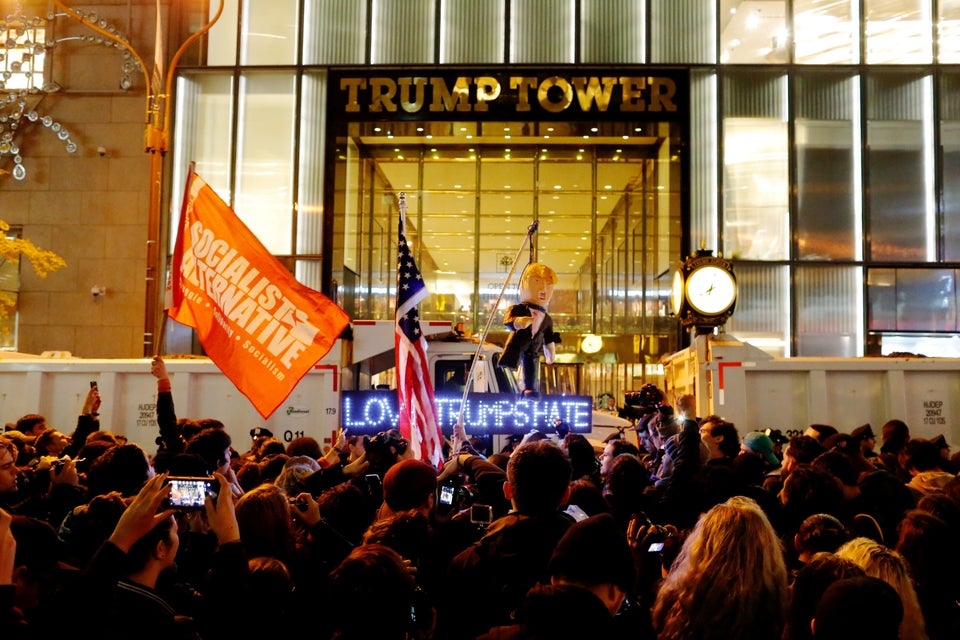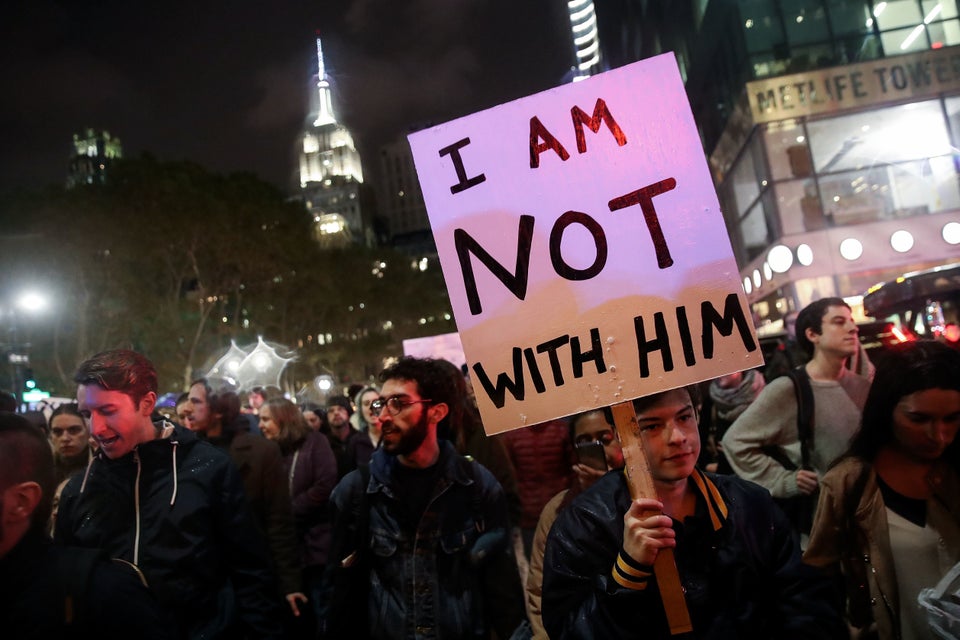 Drew Angerer via Getty Images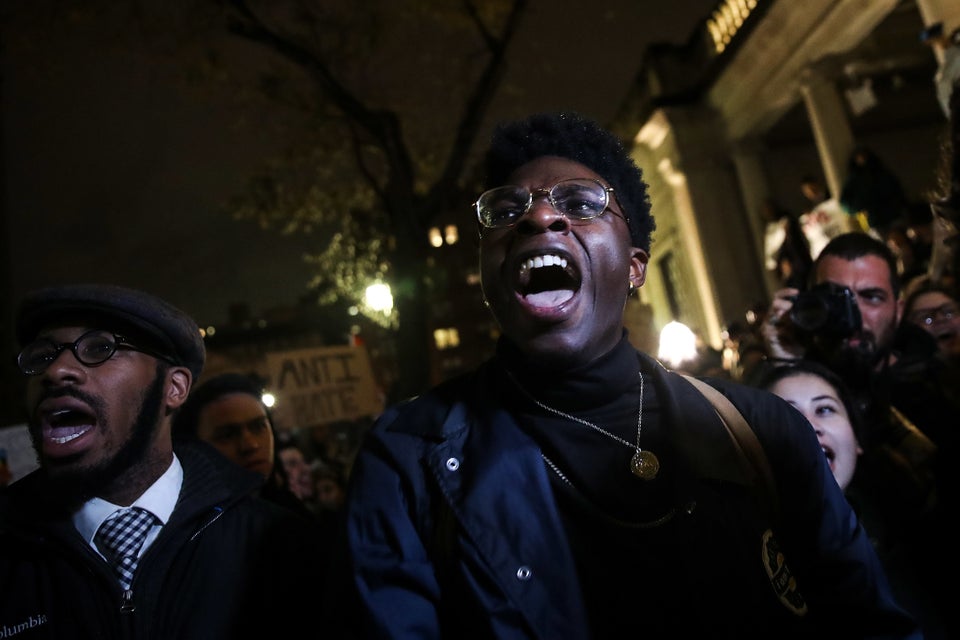 Drew Angerer via Getty Images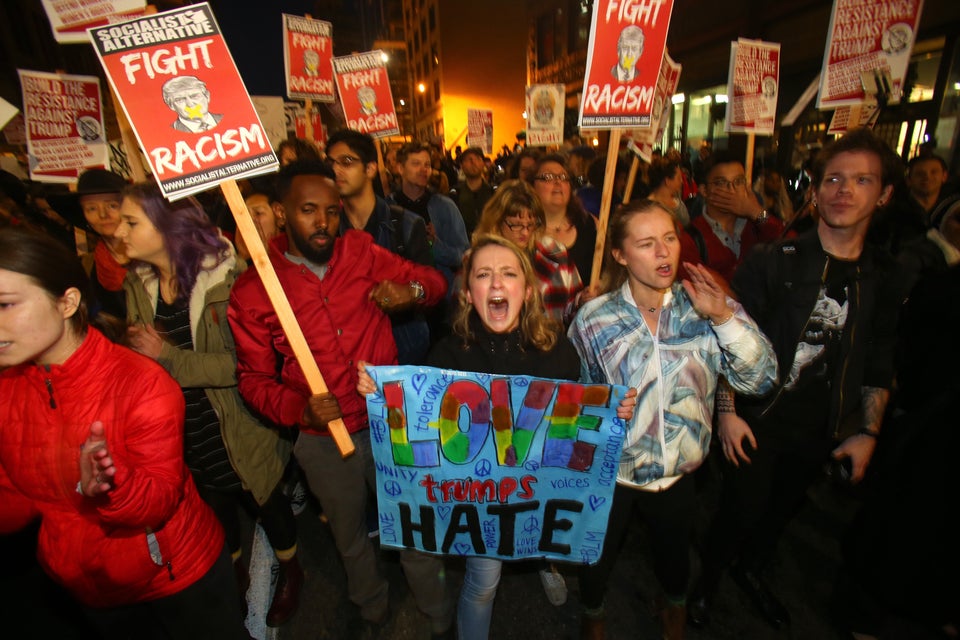 Karen Ducey via Getty Images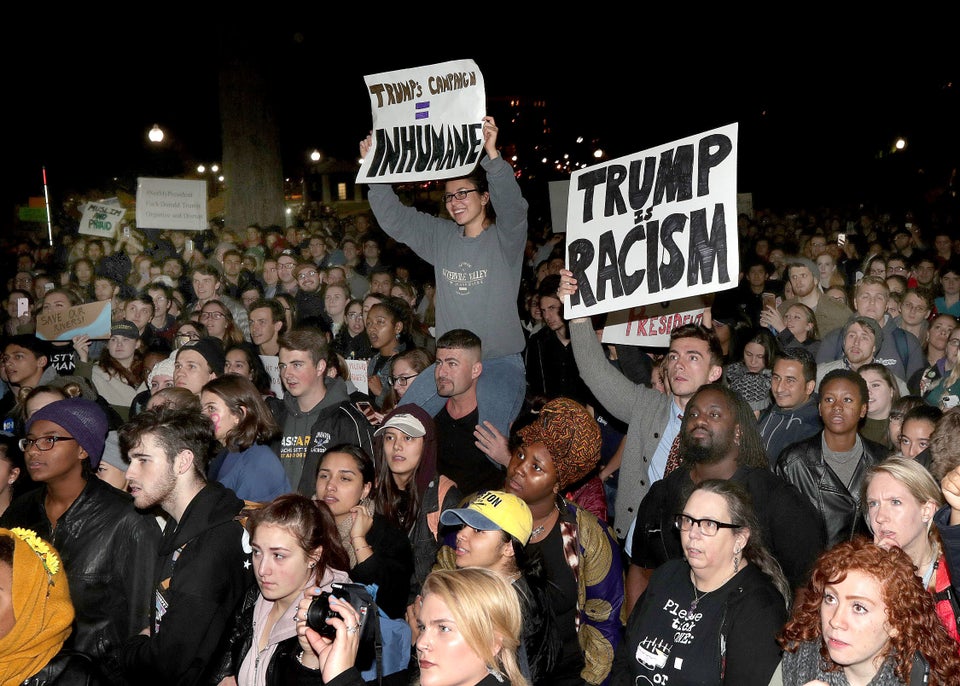 Boston Globe via Getty Images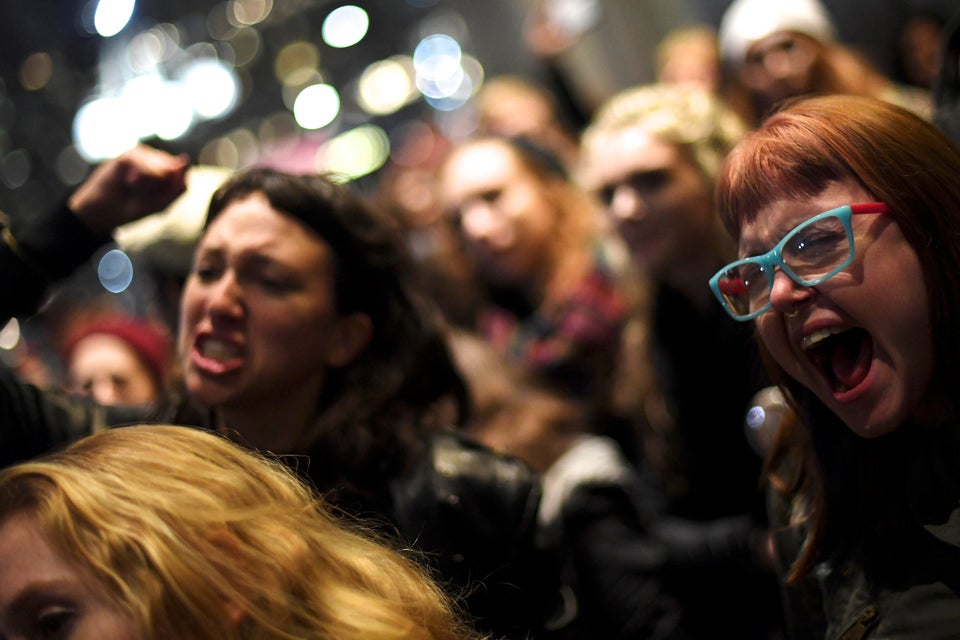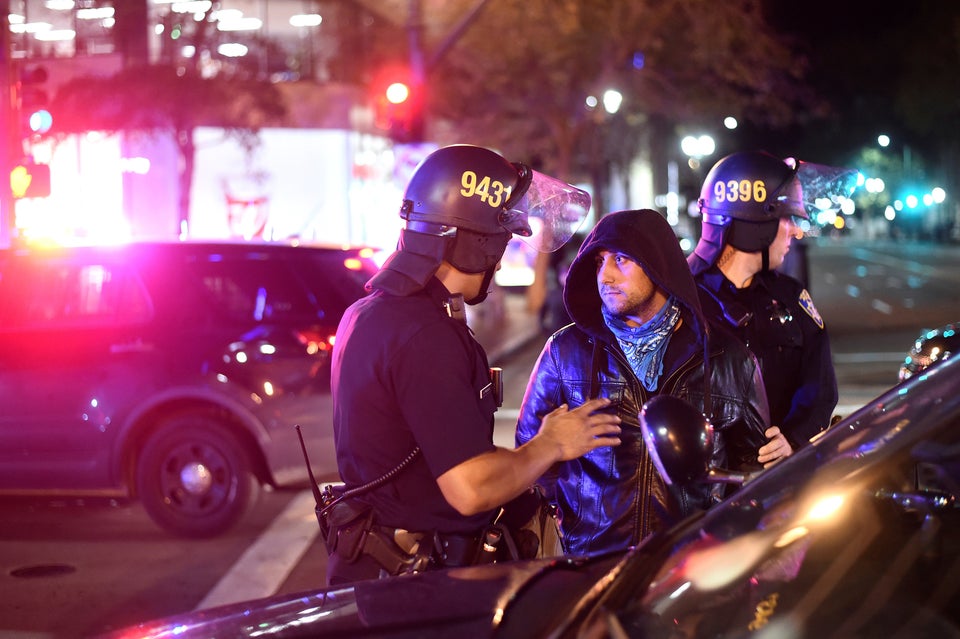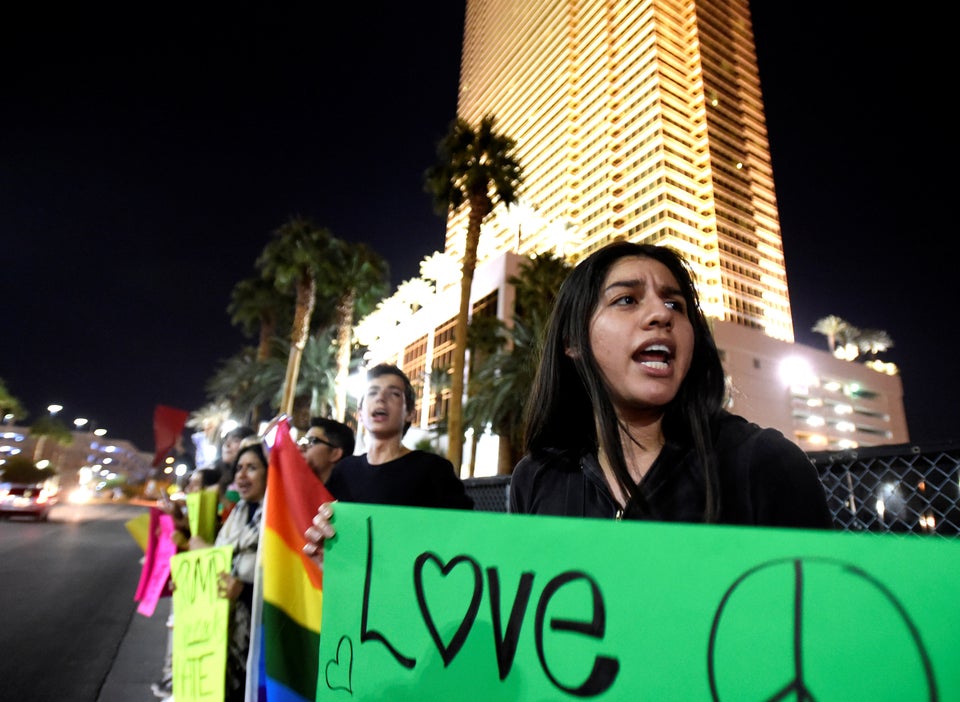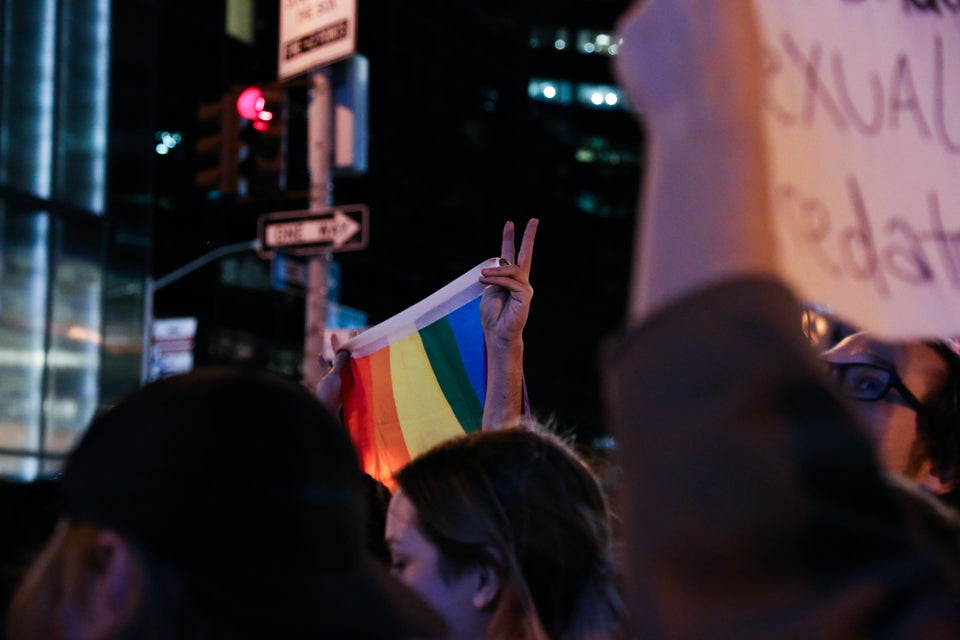 Amanda ChoyHuffington Post
Popular in the Community