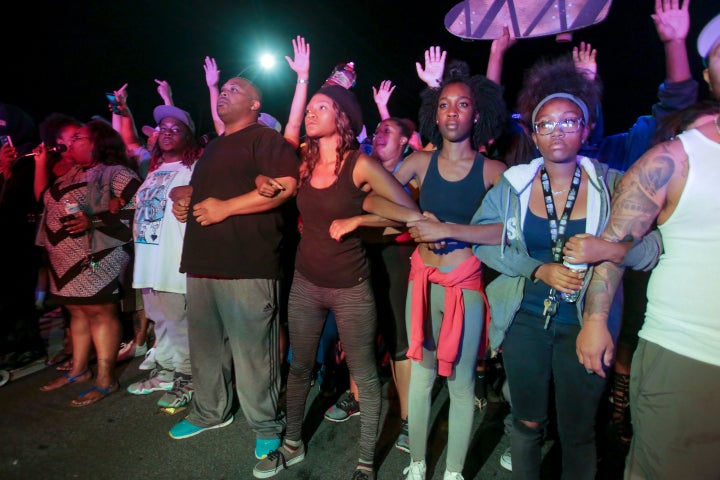 A second night of mostly peaceful protests over the fatal police shooting in Southern California of an unarmed black man said to be mentally ill climaxed on Wednesday as protesters confronted officers in riot gear who retreated as tensions rose.
Protesters earlier in the day shouted "murder" and demanded a federal investigation of Tuesday's shooting in the San Diego suburb of El Cajon, which came just as racially charged anger over similar incidents in two other U.S. cities during the past two weeks had begun to subside.
The Tuesday mid-afternoon shooting unfolded after two El Cajon police officers responded to several calls about a mentally unstable person walking in traffic, then confronted the man behind a restaurant.
One policeman opened fire with his service pistol and his partner simultaneously fired a Taser stun gun when the man pulled an object from his pocket and took aim at them in a "shooting stance," according to police.
No weapon from the man, however, was recovered at the scene, police said. The object he was said to be carrying was not specified.
The next day, Mayor Bill Wells confirmed the victim's identity as Alfred Olango, a 38-year-old Ugandan immigrant with a U.S. felony record of convictions for drug and weapon offenses, according to federal court records.
Friends and activists said Olango was mentally ill and may have been suffering a seizure in the moments before his death.
Police said they obtained cellphone video of the shooting from a bystander, but authorities released only a still frame showing two officers pointing weapons at a man who was aiming an object at them.
In a separate video clip taken moments after the shooting and posted on social media, a woman who refers to herself as the victim's sister is heard crying in anguish, "Oh my God. You killed my brother. I just called for help and ... you killed him."
Wells told a news conference on Wednesday that he had seen the footage obtained by police. He described it as "certainly enlightening," adding, "I don't believe that this is going to be a tremendously complicated process for people to figure out what happened."
"I saw a man who was distraught, a man who was acting in ways that looked like he was in great pain, and I saw him get gunned down and killed, and it broke my heart. If it was my son I would be devastated," Wells said.
Wells said all 120 officers on El Cajon's police force receive training from San Diego County's Psychiatric Emergency Response Teams, or PERT, program, though no PERT-assigned officer was available for dispatch to Tuesday's call.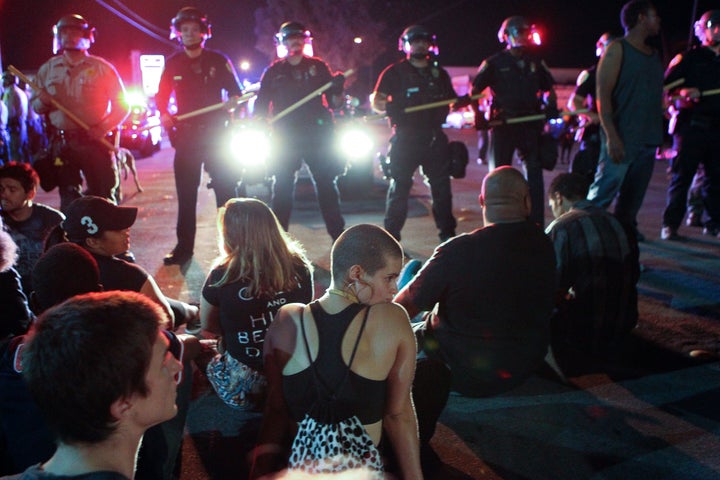 Two other black men were killed days earlier by police in questionable circumstances in Charlotte, North Carolina, and Tulsa, Oklahoma, igniting demonstrations decrying racial bias by U.S. law enforcement. Authorities imposed a state of emergency and a curfew to quell unrest in Charlotte.
Olango's slaying in California likewise immediately sparked hours of angry protests near the shooting scene.
Speaking to reporters the next day, El Cajon Police Chief Jeff Davis appealed for calm and urged against rushing to judgment. The predominantly white city is home to some 100,000 people, including many residents who are immigrants from the Middle East and Africa.
Civil rights activists and several hundred protesters returned to the streets on Wednesday, gathering first outside the police department to chant "murder," "justice for Alfred Olango" and "black lives matter."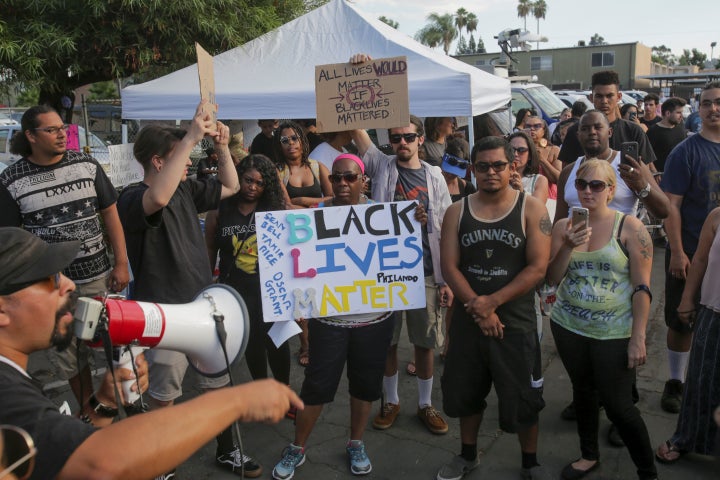 "We are not going to stop until we get justice," the Reverend Shane Harris, president of the National Action Network's San Diego chapter, said at the rally.
Protests continued after dark with hundreds of people marching from the shooting scene to City Hall and back, shouting Olango's name, taunting police and periodically blocking traffic.
The crowd later staged a boisterous but peaceful rally near the site of Olango's death that turned tense when police officers, who initially kept a low profile, made a renewed show of force in riot gear.
A standoff appeared on the verge of escalation as some protesters hurled water bottles at police, who stood their ground before pulling back in what seemed to be a tactical retreat.
Demonstrators milled about the streets afterward, but the mood grew more relaxed and the crowds gradually diminished with no immediate signs of further lawlessness.
The San Diego County District Attorney was investigating the shooting, and police said the bystander's video would be released once that probe was complete. Wells said the FBI also was probing the incident.
(Additional reporting by Norma Galeana and Alan Devall in El Cajon, Alex Dobuzinskis in Los Angeles, Laila Kearney in New York and Brendan O'Brien in Milwaukee; Writing by Steve Gorman; Editing by Raissa Kasolowsky, Jeffrey Benkoe and Bernard Orr)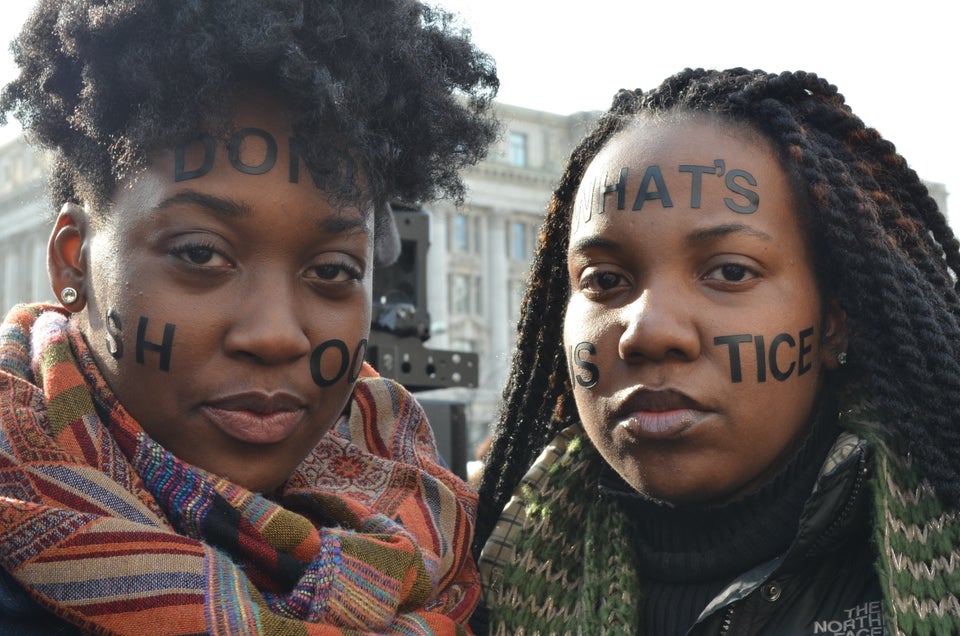 "Black Lives Matter" March
Popular in the Community