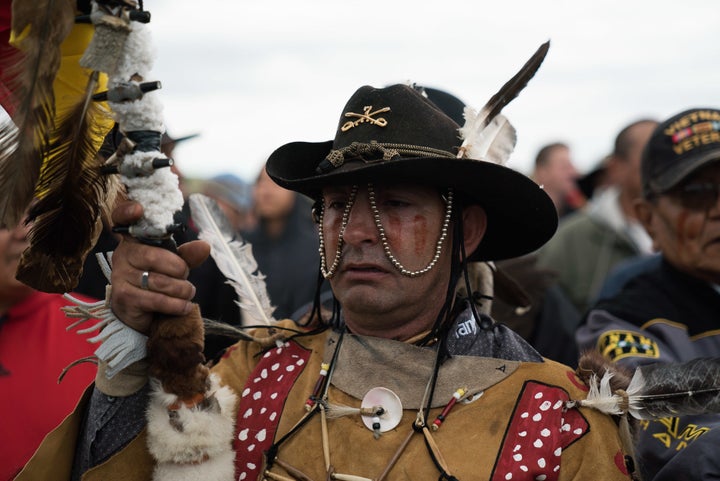 Thousands of Americans continued to protest in North Dakota Saturday to demand the federal government stop the construction of an oil pipeline near Native American land. The Department of Justice is currently reviewing the case after a federal judge denied the tribes' request to stop construction on Friday.
Many protesters wore face paint and feather headdresses as they rallied and chanted against the Dakota Access Pipeline. The proposed route of the pipeline approaches the Standing Rock Sioux reservation, and the tribe argues the pipeline would disturb sacred sites and could contaminate drinking water.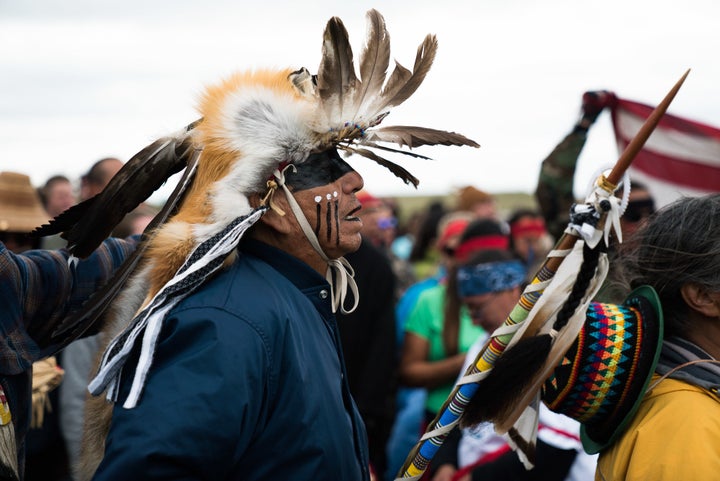 One teepee in a packed parking lot in Cannon Ball, North Dakota, bore hundreds of signatures and handwritten messages of hope and encouragement.
"Honor our treaties," one message read. "Water not oil," read another.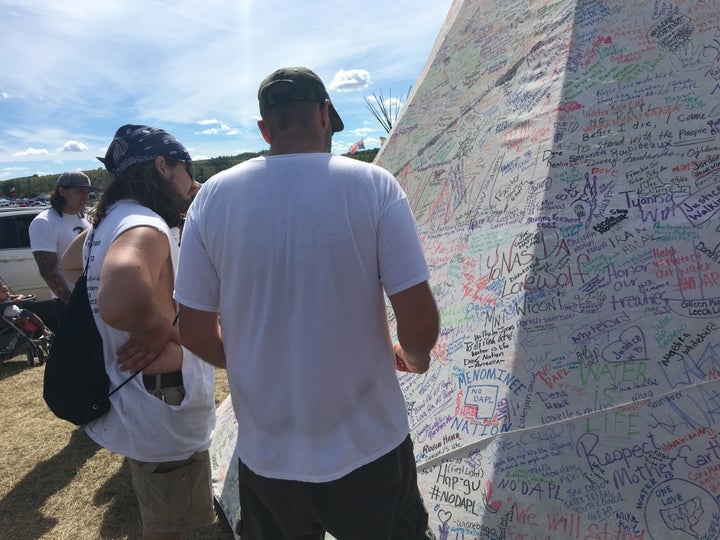 On Friday, the U.S. departments of Justice, the Interior and the Army announced some relief by declaring a voluntary pause on all construction within 20 miles of the lake.
"This is a momentary victory," one protester said in a video posted Saturday to a Facebook page for the Sacred Stone spirit camp.
"It's not a win," he said, "but it demonstrates that we are winning, that we remain vigilant, cautious and prepared to put our bodies on the line in defense of Mother Earth and the protection of our rights as indigenous peoples to stop the Dakota Access Pipeline."
Check out more protest photos below.