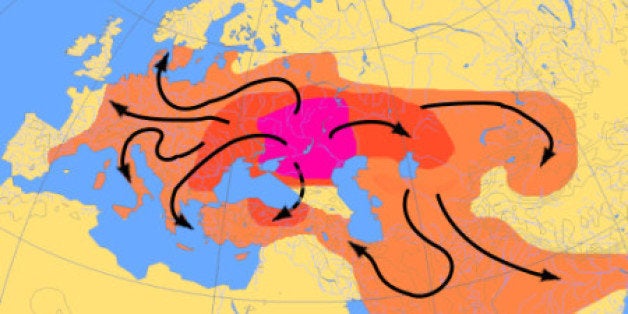 What did our ancient ancestors sound like?
Byrd is an expert in ancient Indo-European linguistics, focusing on phonology, and teaches at the University of Kentucky. For his recording, he edited and recited his own version of a reconstructed PIE fable known as "The Sheep and the Horses," as well as a version of a Sanskrit story called "The King and the God."
In an interview with The Huffington Post, Byrd said that his recording of "The Sheep and the Horses" was "an approximation" of what PIE originally sounded like and is largely based on our knowledge of the texts of ancient Indo-European languages, such as Latin, Greek and Sanskrit. Byrd's rendition of "The Sheep and the Horses" largely derives from a text originally composed by a mentor, UCLA linguist Dr. H. Craig Melchert. That text in Proto-Indo-European, as reprinted from Archaeology, reads thus:

Here is the passage translated into English:
A sheep that had no wool saw horses, one of them pulling a heavy wagon, one carrying a big load, and one carrying a man quickly. The sheep said to the horses: "My heart pains me, seeing a man driving horses." The horses said: "Listen, sheep, our hearts pain us when we see this: a man, the master, makes the wool of the sheep into a warm garment for himself. And the sheep has no wool." Having heard this, the sheep fled into the plain.
Although there is no way to create a definitive version of the language, Byrd told HuffPost that his pronunciation is "still a very educated approximation."
"Languages differ on how they pattern their sounds together," Byrd explained. "And they use those sounds to create new words. Proto-Indo-European is very guttural."
Somewhat surprised by the viral success of his recording, Byrd said he doubts that he will make any further recordings, in large part because he'd have to create new narratives to translate. The researcher added, however, that he was pleased the media attention has helped bring Indo-European linguistics into the mainstream.
Support HuffPost
The Stakes Have Never Been Higher
Related
Before You Go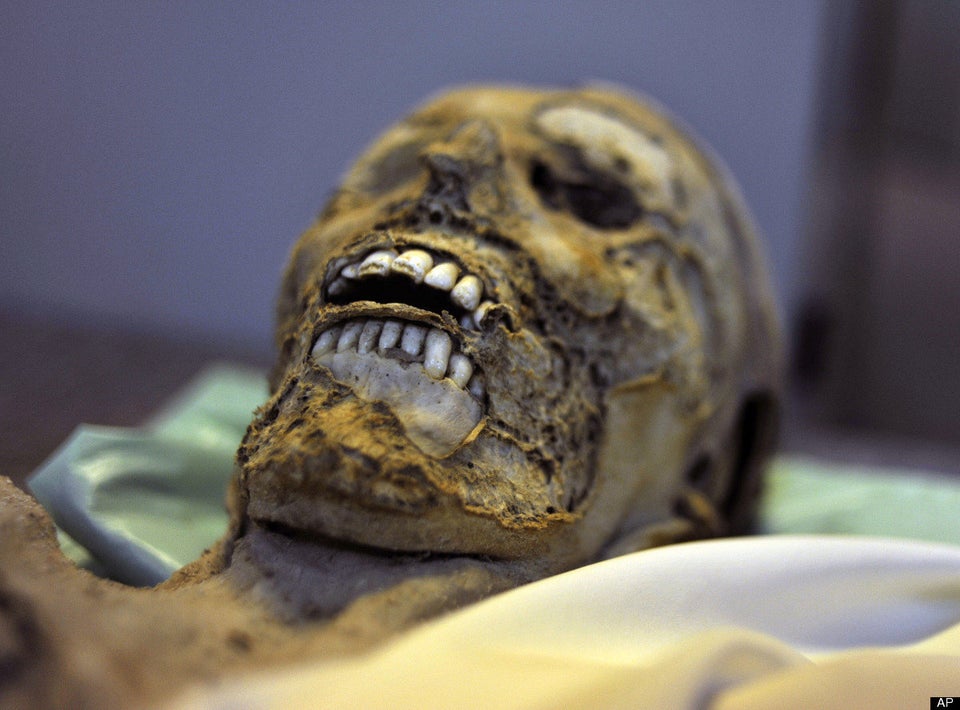 Mummy Discoveries
Popular in the Community