Rep. Maxine Waters (D-Ca.) has been on a roll during her crusade against President Donald Trump.
And her tone, as many social media users noticed, has been quite auntie-like. The representative appeared on "AM Joy" on Saturday to discuss her steadfast resistance against the president and his cabinet.
She told Reid that after hearing Trump's many offensive comments during his campaign, she was convinced he wasn't credible or fit for the job. And in the first two months of Trump's presidency, her opinion hasn't changed.
"He's not normal and he does not deserve to be honored," Waters, who skipped Trump's first joint session, said. "And so I don't go to these ceremonial events where you're praising and honoring and exchanging niceties. And for those people who say, 'Oh, he became presidential,' he did not. He cannot become presidential. He is who he is."
When asked about Trump's claims that former President Barack Obama tapped his phones in the Trump Tower during the campaign, Waters replied, "There's something wrong with this president."
She told Reid that Trump's claims are evidence that he does not know how the government works.
Noting Water's continued anti-Trump effort, Reid asked Waters about how other congress members can connect with the resistance in a way that she has. "Tell the truth," she advised.
"I'm so proud of this connection that I've made with these young people. They do call me Auntie Maxine. I embrace that. I love that. And I'm gonna be their auntie," she said. "I'm gonna keep telling the truth. And I want them to get out there, register people to vote, get active and bombard the Congress of the United States and the leadership with what they want them to do."
Waters, whose Twitter following has spiked since she became vocal about Trump, left viewers with one vital message about the resistance: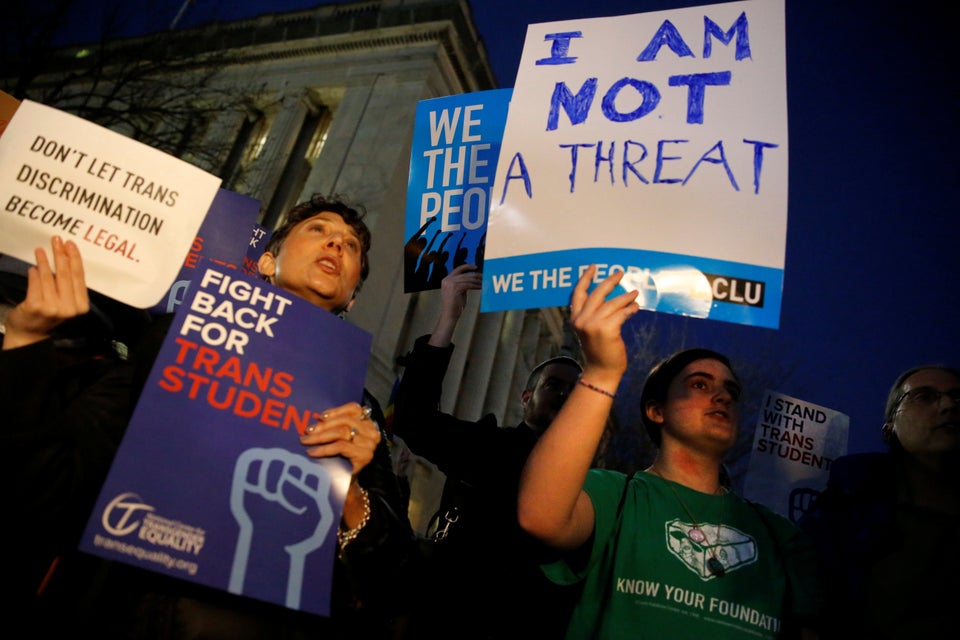 LGBTQ Groups React To Trump Revoking Trans Protections
Popular in the Community